Kansas City Royals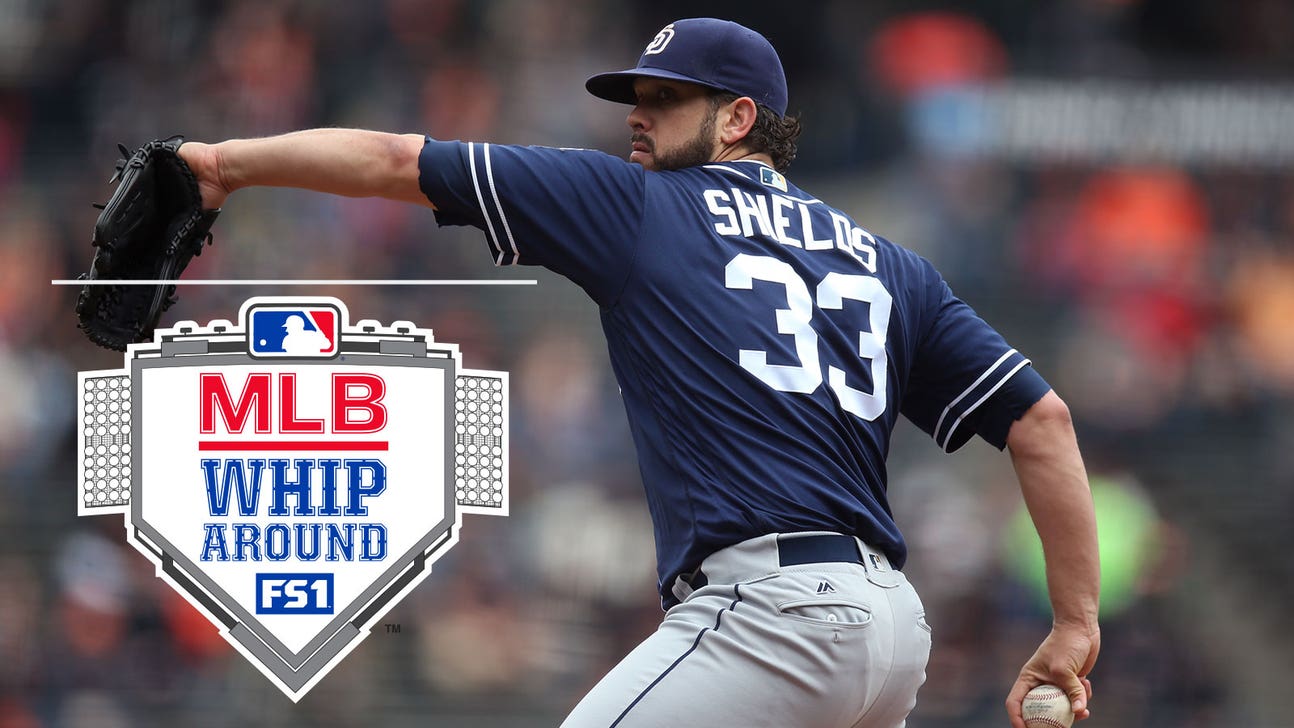 Kansas City Royals
The shrewd thinking behind the White Sox trade for James Shields
Published
Jun. 6, 2016 9:00 a.m. ET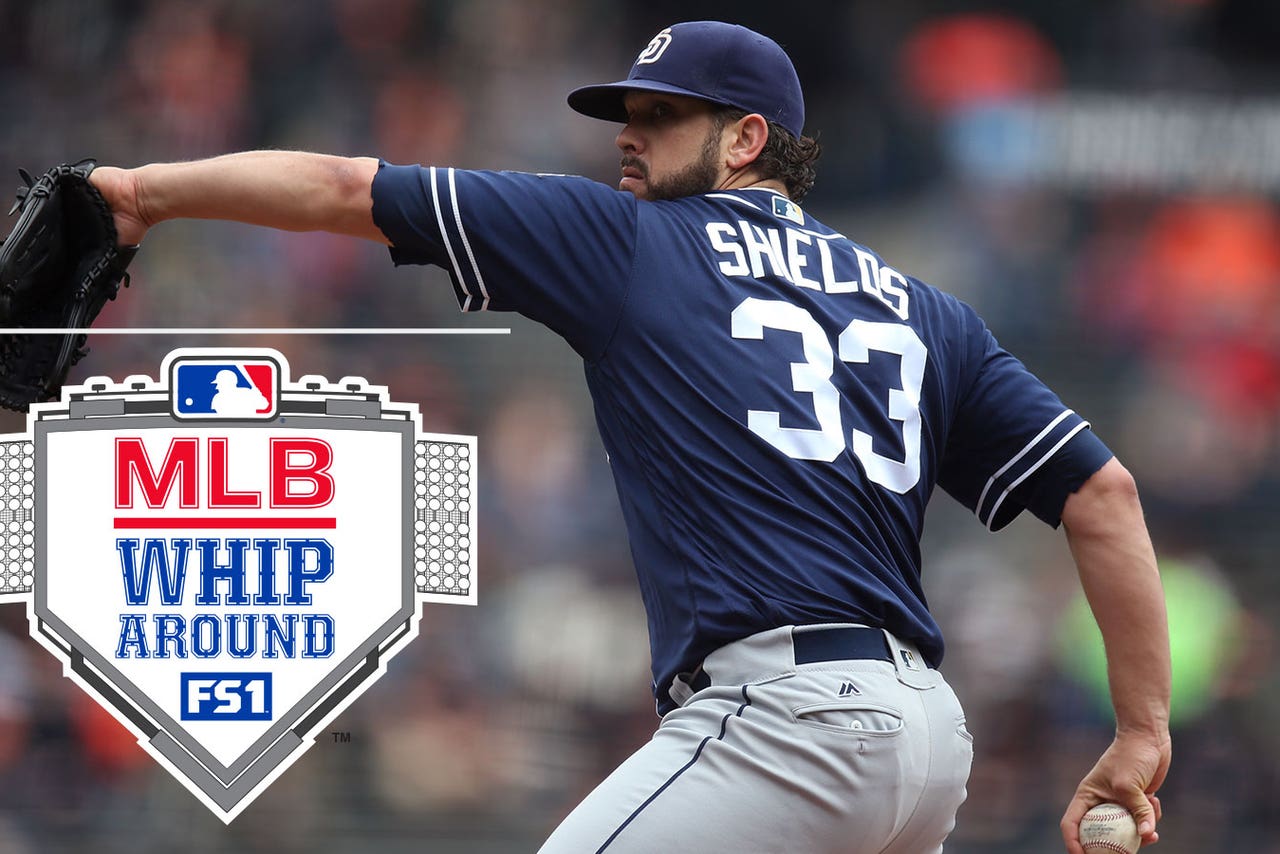 Editor's note: The MLB Whiparound column takes the spirit of FS1's studio show and brings it to your Internet screen. Each week, FOX MLB analyst C.J. Nitkowski will go around the league to give you his thoughts on some of baseball's biggest topics.
Talk to executives around baseball and they will tell you that trade talks really don't start up until after the amateur draft, which this year will be June 9.
Every time I hear that I always think there has to be a great opportunity for a team that knows what they want to jump in early. It certainly does take two to tango, and if a team has what will be a highly coveted player at deadline time, it makes sense to take the temperature of the league and wait for the best deal.
The Chicago White Sox were not going to wait around. They got aggressive on James Shields and landed him in a deal with the Padres on Saturday, five days before the amateur draft.
Perhaps general manager AJ Preller was more motivated to move Shields and take the cash that was involved in the deal (saving about $27 million) after Padres chairman Ron Fowler blasted the team, and Shields specifically, last week.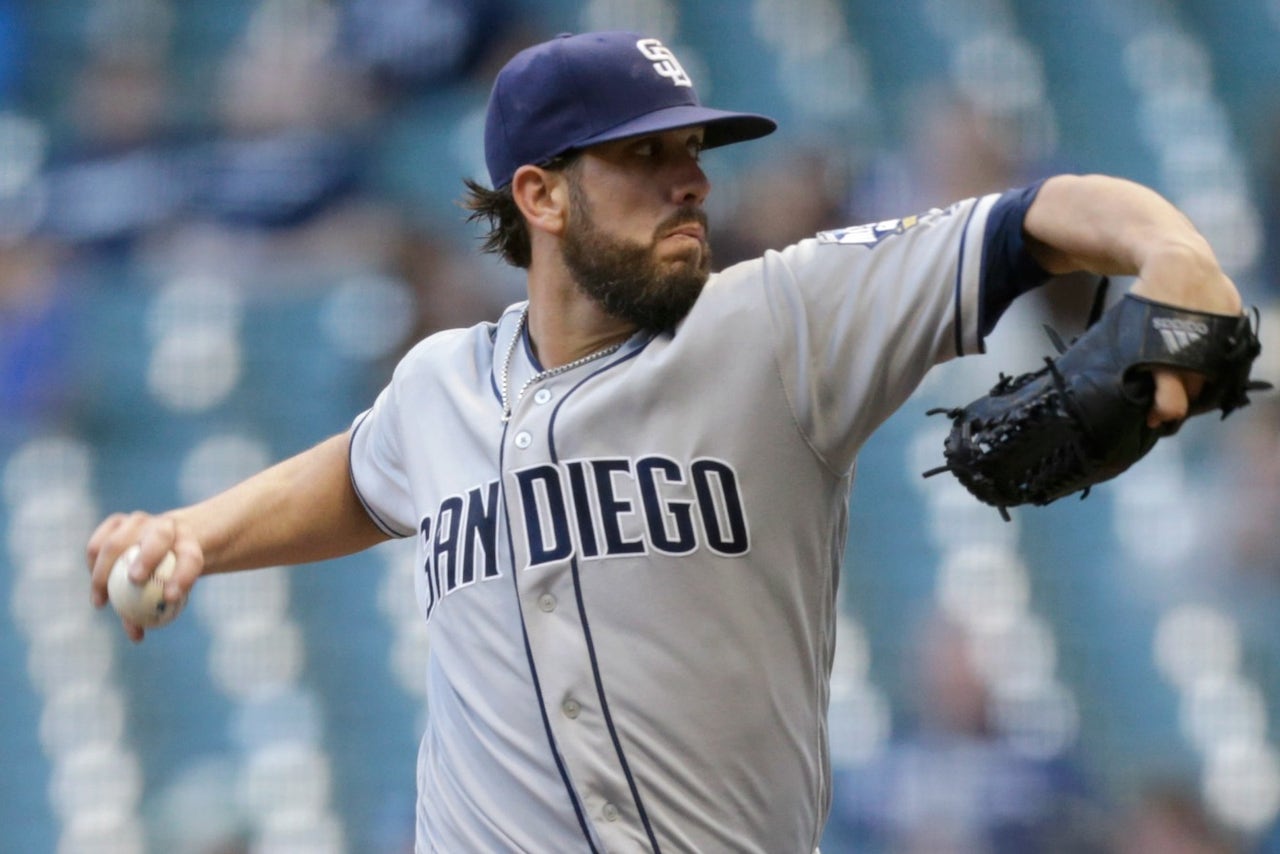 Nevertheless I love what the White Sox did here. Pitchers like Cole Hamels, David Price and Johnny Cueto are not going to be available to acquire via trade this season like they were a year ago. Sonny Gray was thought to be one of the best that might be available, but he just came off the DL and was not having a strong season.
The White Sox beat everyone to the punch, landing a key rotation piece much earlier than what is usually expected.
The conversation surrounding lineup construction has taken a new turn in baseball. The two-spot is no longer reserved for hitters who are solid with the hit and run, getting a runner over, or even bunting. Since 2013, no one has more at-bats batting second in the order than perennial MVP candidate Mike Trout. Josh Donaldson and Manny Machado are in the top 10, and Andrew McCutchen was even moved there this season to better utilize his skill set for the Pirates lineup. These are not your father's second-place hitters -- these are great hitters, with pop, that usually fit in the three- or four-hole.
The leadoff spot is also transforming and 2016 has been a particularly interesting season for the top spot in MLB lineups. Carlos Santana has become a regular in the leadoff spot in Cleveland, and when you consider the fact that he is the only player to draw 90 or more walks in each of the past five seasons, it makes sense. The Blue Jays' Jose Bautista has gotten a look at leadoff, as has George Springer in Houston. Even Joe Mauer, the former MVP, has seen some time leading off games for the Twins.
The reason is simple: These guys get on base. And while most of them, except Springer, may not be speedsters or even great base runners, they generally don't clog up the bases. So because their respective teams don't have a true leadoff hitter, these usually middle-of-the-order bats have gotten a new look as leadoff men.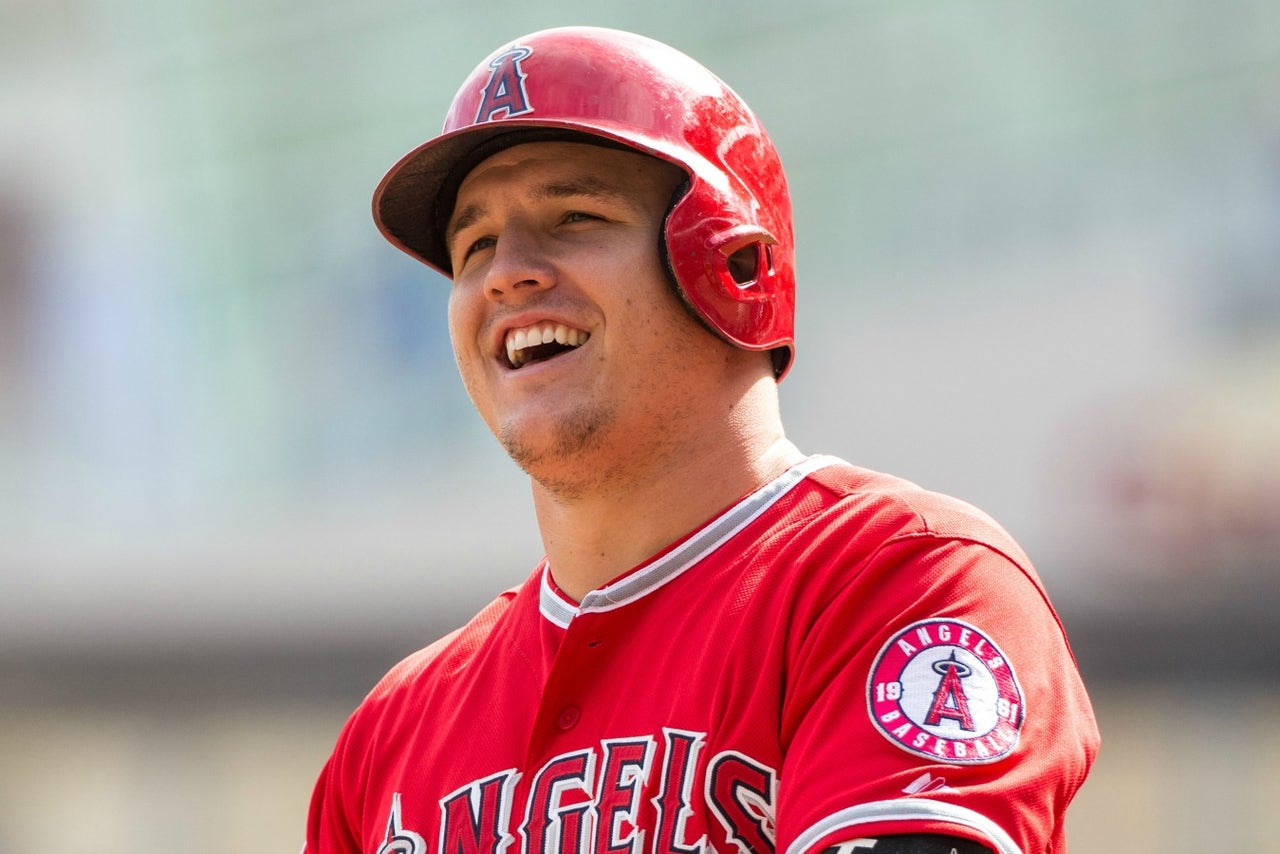 Mike Trout
All of this makes the case of Alcides Escobar all the more interesting. Of all major-league hitters with at least 90 games in the leadoff spot since 2015, Escobar has the worst on-base-percentage at .293. He is the only member of that group to register an OBP below .300.
Last year the formula worked. It's hard to argue with a strategy that ends with your team being crowned world champions. When Ned Yost was asked last season about continuing to hit Escobar in the leadoff spot despite his poor OBP, he simply pointed to the fact that they were winning, so why make any changes?
The Royals entered Sunday 24th in runs scored in Major League Baseball. Last season they were seventh. Perhaps luck was on their side in the case of Escobar hitting first in the past, but as the 2016 season unfolds, I can't help but wonder if it would make more sense for the Royals to use someone else, really anyone else, in the leadoff spot. In his past 134 plate appearances, Alcides Escobar has walked just three times, good for a 44.7 PA/BB rate.
There's a trend in baseball where the ideas behind lineup construction are being revisited, but one standard remains the same -- your leadoff hitter has to get on base.
You and I are lucky, very lucky. We're baseball fans and we are witnessing the beginning of something very special. There is more than just a renaissance at the shortstop position in baseball; we very well may be getting ready to witness the most dominant decade of talent at the position the game has ever seen.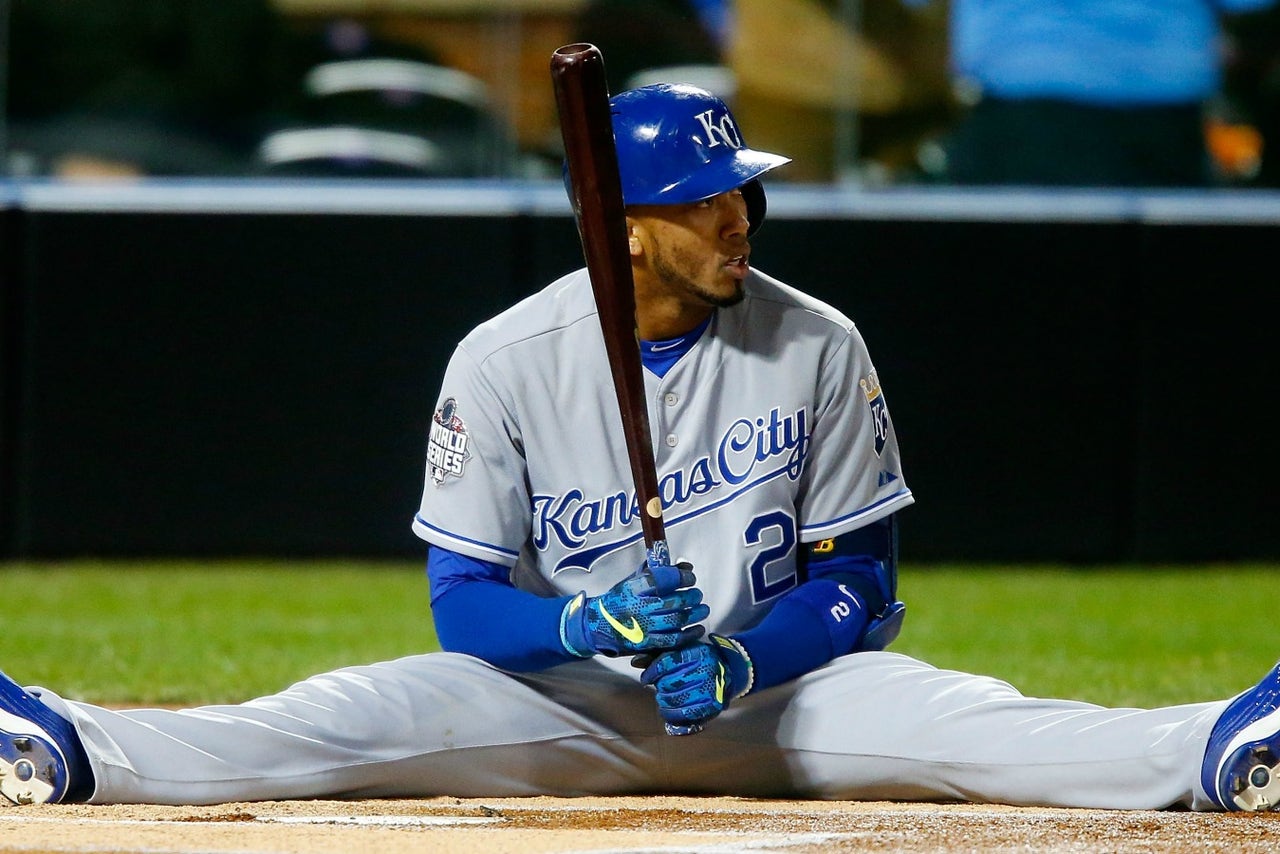 Alcides Escobar
I was in Cleveland on Saturday calling Royals-Indians and got to watch Francisco Lindor in person for the second time this year. I've seen Carlos Correa, Aledmys Diaz and Xander Bogaerts as well from the booth and keep tabs on all the great players our game has to offer. Ask me to choose the best of the group or who might have the best career when it's all said and done? That's like being asked to pick the best luxury sports car over $100,000. They are all really good.
What is perhaps the most fascinating part of all of this is the age of each of these guys. We are in for a good run, a yearly fight for Gold Gloves, Silver Sluggers and starting nods in the All-Star Game. This is going to be fun. Machado gets a mention because I wonder if the Orioles will be tempted to keep him at shortstop even after JJ Hardy's return from the DL. Most likely not, but a fan can dream.
Not mentioned is Nick Ahmed in Arizona, the grandpa of the group at 26 years old, who many will tell you is the best defender of them all.
Each year, the Kansas City Royals have possibly the coolest road trip in all of baseball. Simply termed "Dad's Trip," the Royals allow their players to bring their dads along for one road trip a year.
This year that trip will consist of three stops that include Cleveland, Baltimore and Chicago.
YOUNG SHORTSTOP STARS
| | | | |
| --- | --- | --- | --- |
| Name | Age | Team | fWAR |
| Manny Machado | 23 | BAL | 3.3 |
| Xander Bogaerts | 23 | BOS | 3.0 |
| Corey Seager | 22 | LAD | 2.3 |
| Francisco Lindor | 22 | CLE | 2.3 |
| Aledmys Diaz | 25 | STL | 1.4 |
| Carlos Correa | 21 | HOU | 1.2 |
| Addison Russell | 22 | CHC | 1.1 |
| Trevor Story | 23 | COL | 1.0 |
The idea was brought forth by Jeff Davenport, the Royals' Senior Director of Team Travel and Clubhouse Operations, three years ago. Davenport came up with the idea after hearing about the Pittsburgh Penguins doing something similar. Like anything, the trip required the approval of general manager Dayton Moore and manager Ned Yost. "It was an easy yes for Dayton," Yost told me on Saturday, and an easy yes for him as well.
As far as I can tell, the Royals' unique Dad's Trip is the only one in baseball.
Dads travel with their Royals sons on the team charter, hang out in the clubhouse, stay in the team hotel and even get to play catch with their boys on the field. Quite possibly, though, the biggest thrill of the trip is when dads get to hit on the field with sons throwing them batting practice.
At the end of the Dad's Trip, Davenport even puts together photo books for all the dads that attend the trip. I love this idea by the Royals and what an incredible treat it must be for the fathers of those big-leaguers. Well done, KC.
MLB Whip Around -- The Show, airs weeknights on FS1.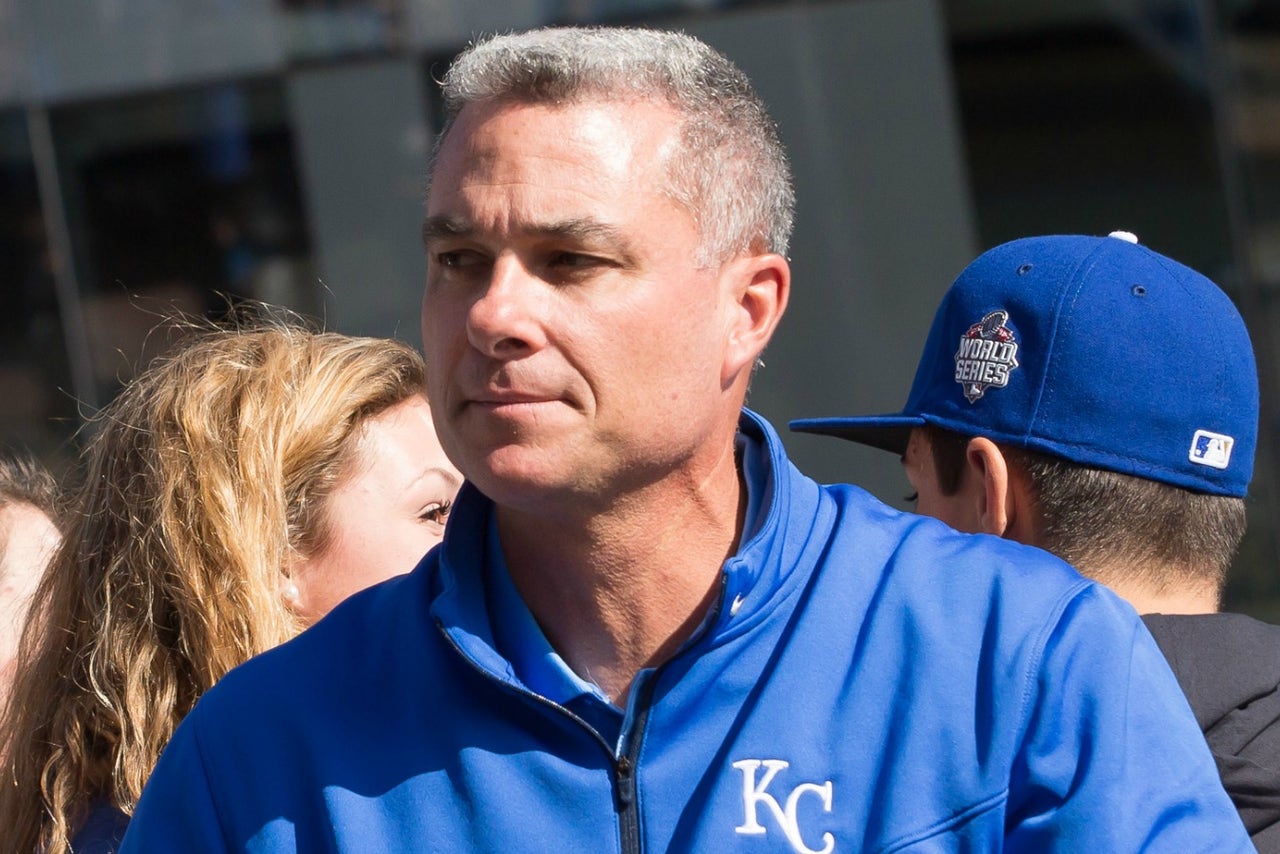 Dayton Moore
---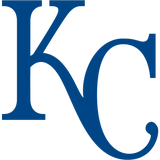 Get more from Kansas City Royals
Follow your favorites to get information about games, news and more
---