Major League Baseball
Major League Baseball
Sabathia pitches 5 hitless innings, Yankees win
Published
Mar. 16, 2014 6:36 p.m. ET

PANAMA CITY (AP) CC Sabathia pitched five hitless innings Sunday and the New York Yankees split squad bounced back after getting no-hit a day earlier to beat the Miami Marlins 7-0 in Mariano Rivera's home country.
The Marlins pitched a no-hitter Saturday in a 5-0 victory in the first game here to honor Rivera, baseball's career saves leader. Miami had only one hit against five Yankees pitchers Sunday.
''It was kind of strange: one hit away from having back-to-back no-hitters,'' Yankees manager Joe Girardi said. ''I look at the series and the Panama people got to see some good hitting, some good pitching, some really good defensive plays. They got to see a lot.''
Sabathia (1-1) didn't allow any walks and had five strikeouts in his third start this preseason after entering with a 5.40 ERA.
Gary Sanchez homered for the Yankees, while Francisco Cervelli and Yangervis Solarte each had three hits.
Dean Anna's double against right-hander Nathan Eovaldi pushed Cervelli across in the second inning. The Yankees produced a four-run fifth thanks to hits by Carlos Beltran, Cervelli and Solarte against reliever Adam Conley.
Derek Jeter was the designated hitter, giving up his shortstop position to Anna. He went 0 for 3 with a walk.
The 20,000 fans at the Rod Carew stadium showed their appreciation holding up signs in Spanish that read ''We love you NY,'' ''We hope you come back,'' and ''Love, Jeter.''
Giancarlo Stanton, who had Miami's only hit, caught the opening pitch by Roberto Duran, a former four-time world boxing champion and self-declared Yankees fan.
Rivera threw out a ceremonial first pitch that was caught by David Robertson on Saturday, a pitch full of symbolism. Robertson will replace Rivera as closer this season. Rivera, 44, retired last season with a record 652 saves in 19 seasons with the New York Yankees.
''How often do you get to see Mariano Rivera and Roberto Duran throw out the first pitch?'' Girardi said.
STARTING TIME
After the Yankees' loss Saturday, Sabathia promised Panamanian fans a good game and he fulfilled it, lowering his ERA to 2.70.
''It was good to go out and put this behind me,'' Sabathia said. ''I got two more starts to be ready for April 1.''
JETER MADE GOOD MEMORIES
Even though Jeter didn't have a hit in either game, he said he is going home with good memories he is glad to have shared with his dear friend Rivera.
''I'm glad I had the opportunity to come and got a chance to honor Mariano here in his home country,'' Jeter said. ''It's an experience that I'll forever remember.''
Jeter said he knows Rivera so well, the legendary reliever didn't have to tell him how happy and proud he was to bring major league baseball to his home country.
''When you're around someone for that long, they don't necessarily have to tell you things,'' Jeter said. ''I could tell it meant a lot to him.''
''No one deserves it more than him,'' he added.
A BOXING LEGEND'S PITCH
Duran said he has been a Yankees fan for decades. At least since 1980, when after defeating Sugar Ray Leonard in Montreal he traveled to New York to watch them. Hall of Famer Reggie Jackson dedicated a home run to him, gave him a jersey and the bat he used to hit the homer.
''I'm Yankeesta and I think it's great the Yankees and Marlins are here for the people to enjoy them,'' he said in Spanish. ''I hope they bring more games like these ones to Panama.''
Duran, 62, captured the welterweight title in 1980 with a 15-round decision over Leonard. He lost the rematch against Leonard after he walked out of the fight saying ''No more.''
---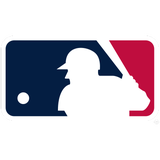 Get more from Major League Baseball
Follow your favorites to get information about games, news and more
---