Reports: A's agree with ex-Marlins pitcher Alvarez on one-year deal
December 18, 2015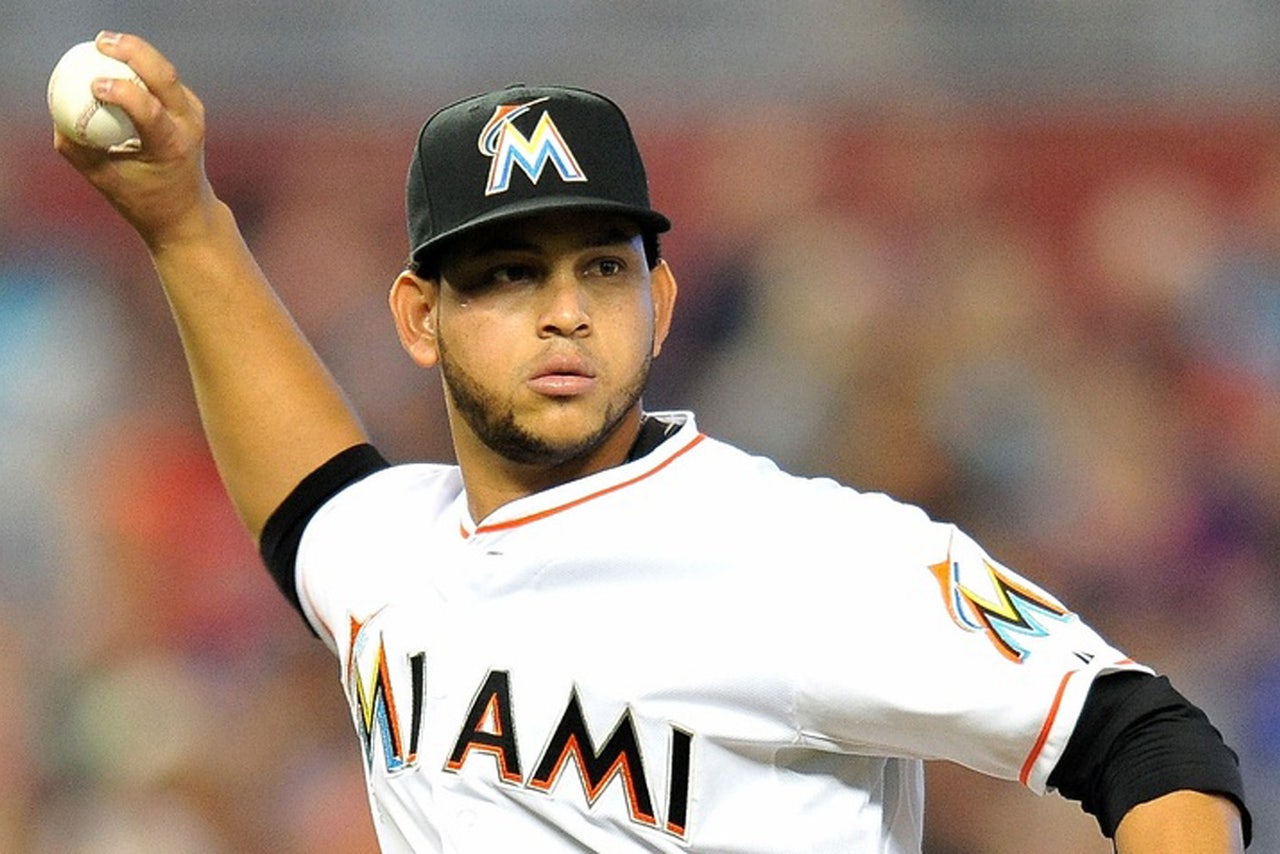 The Oakland Athletics have apparently reached an agreement with Henderson Alvarez on a one-year deal for 2016, it was reported on Friday by Jon Heyman of CBS Sports:
Alvarez, 25, was non-tendered by the Miami Marlins at the end of the 2015 season. The 2014 All-Star had season-ending shoulder surgery in July and won't likely be ready for Opening Day 2016, but the A's obviously consider him a low-risk, high-reward type of pitcher. Alvarez essentially announced the news himself with an Instagram post: 
Jeff Passan of Yahoo! Sports passed along more information about the deal, which has a base salary of $4 million as well as several incentive-based perks:
On the final day of the 2013 season, one in which he was sidelined with shoulder inflammation for months, Alvarez threw a no-hitter against the Detroit Tigers. The next year, he went 12-7 with a 2.65 ERA in 187 innings of work, qualifying for his first All-Star Game and even winding up on some Cy Young Award ballots. 
Source: A's deal with Henderson Alvarez should be done soon. Going to be for one year, $4M+, big incentives. @jonheymancbs had them close.

— Jeff Passan (@JeffPassan) December 18, 2015
However, Alvarez managed only four starts for Miami in 2015 (one of them an Opening Day assignment) before going down with another shoulder injury in July.
From the A's perspective, they must view Alvarez as a bounce-back candidate, but if he isn't, and succumbs once again to an injury-plagued season, Oakland is only on the hook for $4 million. In that sense, this could work out in the A's favor if Alvarez comes back strong from his surgery rehab. 
The A's already brought in lefty Rich Hill with a one-year deal, making Alvarez the second injury-prone starter added this offseason. As it stands currently, the A's can craft a starting rotation out of the following (assuming all are able to pitch in 2016 health-wise): Sonny Gray, Jesse Hahn, Kendall Graveman, Sean Nolin, Hill and Alvarez. They've also previously been said to be interested in a reunion with lefty Scott Kazmir and tried to attract Bartolo Colon before he re-signed with the New York Mets, so they might not be done making additions to the staff. 
---
---