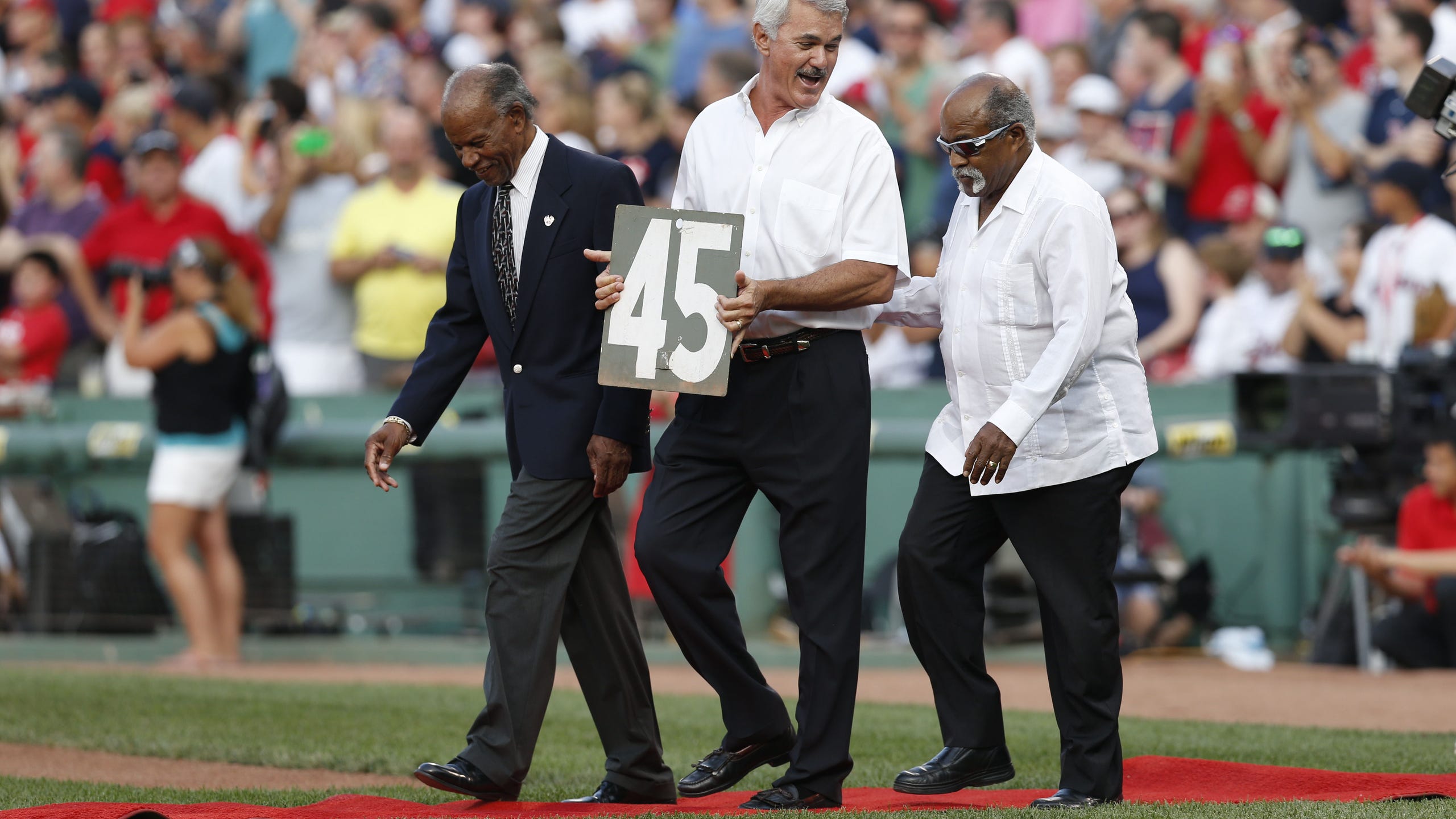 Red Sox History: Dwight Evans Hits First Pitch for Homer
BY Fansided and David Hill/FanSided via Call to the Pen • June 30, 2017
Every team wants to begin the season with a bang. Dwight Evans did exactly that for the Boston Red Sox on this day in 1986, as he hit the first pitch of the season for a home run.
At the time, Dwight Evans was considered a strange choice as a leadoff hitter for the Boston Red Sox. During the 1980's, leadoff hitters typically were placed atop the lineup because of their incredible speed, and not for any actual baseball skills. The landscape was dotted by players like Vince Coleman, speedsters whose on base skills were lacking, to say the least.
Evans, meanwhile, was an on base machine, despite his lack of speed. He had twice led the league in walks, and had led the American League in on base percentage in 1982. That on base ability led manager John McNamara to put Evans in the leadoff role, and on this day in 1986, that move paid immediate dividends.
In addition to his solid on base skills, Evans also had solid pop, routinely hitting between 20 and 30 homers in a season. That power was on display, as Evans ambushed Tigers starter Jack Morris, belting the first pitch of the season for a home run.
More from Call to the Pen
While there were home runs hit at an earlier date on the calendar, this was the first time that a player had hit the first pitch of the season for a home run. Evans was a different kind of player in the leadoff role, more similar to the Moneyball principle atop the lineup.
In a lot of ways, Evans was a player who was decades before his time. During his career, his skillset was rather underappreciated, as his ability to draw walks and get on base would not be considered important until the 21st century. Evans was prized for his defense, winning eight Gold Glove awards, but only made three All Star Games despite his typically strong performances.
That tendency to overlook Evans continued after his career. He was on the Hall of Fame ballot for just three years, with a high of 10.4% of the vote in 1998. The following year, he dropped to 3.6% of the vote and fell off the ballot.
Dwight Evans may have been an overlooked star during his career, but he grabbed everyone's attention on this day in 1986. The Red Sox leadoff hitter deposited the first pitch he saw into the stands in left center.
---
---