Major League Baseball
Major League Baseball
Red Sox flub handling Bard's role
Published
Jun. 5, 2012 1:00 a.m. ET

Baseball has a new Joba Chamberlain.
His name is Daniel Bard.
And let's see how long it takes the Boston Red Sox to acknowledge the potential harm they did to the future of an All-Star-caliber pitcher.
The Red Sox sent Bard to the minors Tuesday, which wasn't the same as admitting their mistake. In fact, manager Bobby Valentine told reporters that the team intends for Bard to continue working as a starter at Triple-A Pawtucket.
To that statement, I wish to repeat the same one-word question posed to the Yankees during the doomed Chamberlain-as-a-starter experiment in 2009.
Why?
Until now, Bard had spent only one professional season as a starting pitcher. That was 2007. His numbers were grisly: 3-7 with a 7.08 ERA in 22 games at Class A. He walked more batters than he struck out. In fact, he had more walks than innings pitched. That is not easily done.
Within two years, Bard was cured of his control woes. He arrived in the majors and quickly established himself as one of the top setup men in baseball. But because of circumstances that had little to do with Bard — more on that later — the Red Sox resolved to make him a starter in 2012.
Bad idea. Not on par with signing John Lackey or Carl Crawford, but a poor decision nonetheless. In 10 starts, Bard is 4-6 with a 5.30 ERA and — where have we heard this before? — more walks (36) than strikeouts (34).
The Red Sox have been described as a data-driven organization. Well, what executive — in any industry — would look at those numbers and conclude that this is an endeavor worth perpetuating?
This is not complicated: As a reliever, Bard is excellent. As a starter, Bard is abysmal. He should readjust to the bullpen in Pawtucket and then return as a setup man (or closer) in the second half. But because this is Boston, and because this is the Red Sox, there is a stubborn and misguided reluctance to admit error.
The problem now, as was the problem five years ago, is that Bard is not throwing enough strikes. In '07, he walked 9.4 batters per nine innings. This year, that figure is 6.1. Not as lousy, but not nearly what it must be to ensure success in the major leagues.
Why is he not throwing enough strikes? We don't know. It's possible that Bard is committing the grave mistake of excessive rumination while on the mound. Red Sox pitching coach Bob McClure seemed to suggest as much when he told WEEI.com, "You can get too mechanical, too, when you're thinking more about mechanics than getting people out."
There's also the theory — backed by empirical data — that Bard's stuff isn't as lively when he starts. In 2011, his average fastball was 97.3 mph, according to FanGraphs.com. This year, it's 93.1. While a slight drop would have been understandable, that much is alarming.
On top of that, consider the assessment of one scout who watched Bard this season: Feel and command of two pitches — let alone three — was just fleeting. Above-average velocity with little life. Sounds like a reliever to me.
Bard apparently wanted to start, but let's be honest: This never was about what Bard wanted. The organization should have told him — with one voice, not the cacophony of Babel — that he belonged in the bullpen, where his track record was well established. He was needed there, too, after the departure of closer Jonathan Papelbon.
Instead, the Red Sox hoped he could handle a new job — and in the process, obscure the ill-advised moves the front office made. If Bard clicked as a starter, the Red Sox would win games and the Boston newspapers wouldn't mention the unwise investments in Lackey and Daisuke Matsuzaka. (At least, not as often.)
Felix Doubront, who made a similar bullpen-to-rotation move, has been a smashing success: 6-2 with a 3.75 ERA. The Red Sox are rightly proud of his progress. Josh Beckett has been better lately, too. But the grand plan of first-year general manager Ben Cherington called for Bard to start effectively while Mark Melancon and Andrew Bailey secured the eighth and ninth innings.
So far, the GM is 0 for 3. Bard and Melancon are Pawtucket teammates. The injured Bailey hasn't thrown a pitch this season. Meanwhile, two players Cherington traded for Melancon and Bailey are quiet All-Star candidates: Jed Lowrie in Houston and Josh Reddick in Oakland.
The Red Sox aren't doomed. They have recovered from their early stumble and are afloat (28-27) in the winnable American League East. But their season has been dotted with reminders that something is amiss.
Tuesday included another: If Red Sox management had built this team correctly, Bard, as a reliever, might have pitched the 10th inning in a tie game with the Baltimore Orioles at Fenway Park. Instead, it was Alfredo Aceves. And he took the loss.
---
---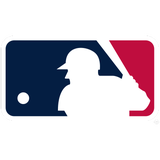 Get more from Major League Baseball
Follow your favorites to get information about games, news and more
---