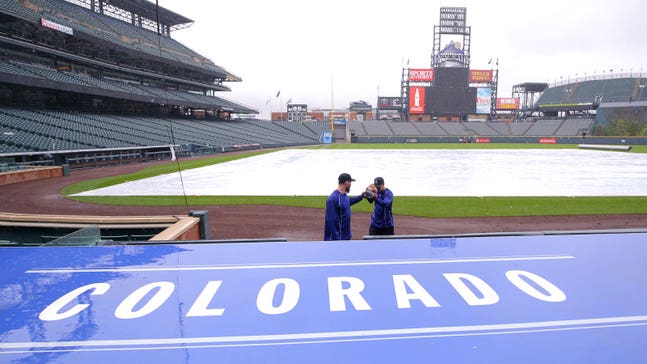 Rain plagues Rockies throughout May, but sun starting to shine on team
Published
May. 29, 2015 8:01 p.m. ET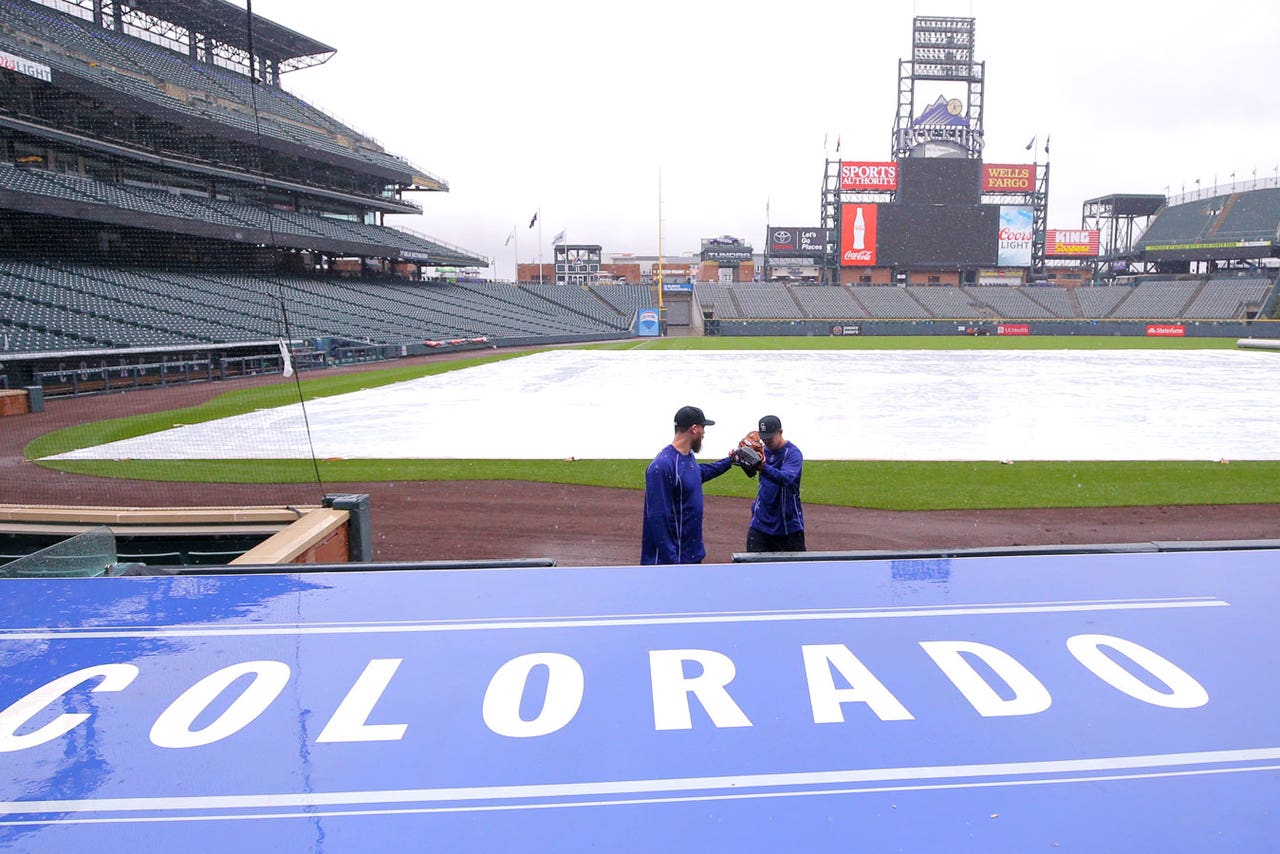 In case you missed it, the Rockies have been playing amidst a lot of wet weather over the past month. The team has been rained out four times -- including two straight May 4-5 -- not to mention suffering a rain-shortened loss and various delays before and during games.
Rainouts have already forced the team to play two doubleheaders with another coming up this week. The Rockies seem to be cursed by the rain as it's even followed them to places where it never rains (Los Angeles) and plagued former Rockie Brett Anderson.
Rockies Zingers asked various Rockies about the effect the weather has had on the team's play. Troy Tulowitzki said:
"Drew [Stubbs] told me earlier that the other team has to play in it too, so it's not like you're out there and the weather's just against you."
With major league baseball players used to playing almost every single day, Stubbs mentioned how it can mess with a player's timing. Rockies Zingers quotes him:
"It feels it's not really the season, it feels like we've had too much time off." Stubbs noted, "It gets difficult. You get used to playing every day but some days we won't even get on the field. It messes with it."
Corey Dickerson echoed Stubbs' sentiments saying that it affects a player's routine -- basic things like when to start hitting and stretching.
In the midst of all the rain the Rockies actually played their worst stretch of games this season which included an 11-game losing streak. Since a rain-delayed game in Los Angeles on May 14, the team hasn't been rained out and has posted a record of 8-7. Perhaps as the calendar turns to June and the sun starts to shine more on the Rockies, so will they.
(h/t Rockies Zingers)
Photo credit: Justin Edmonds/Getty Images
---
---