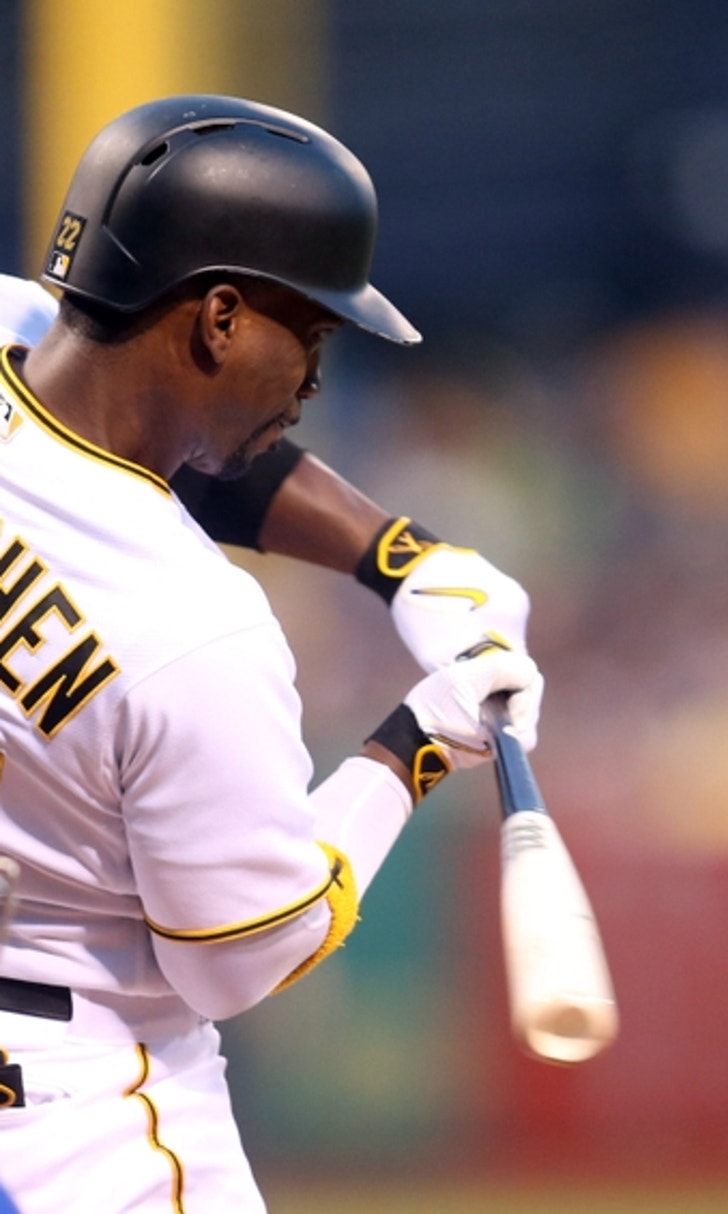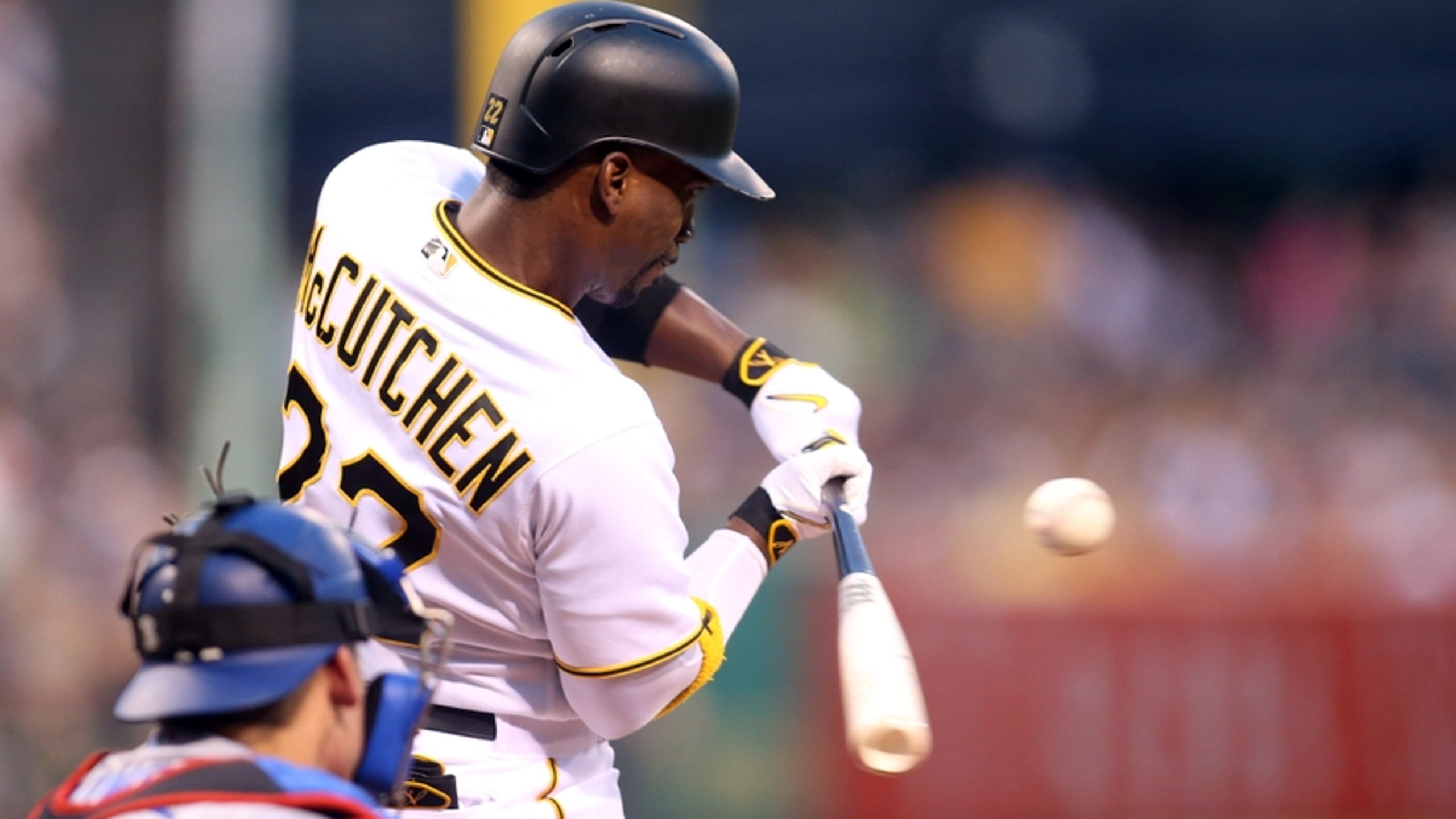 Pittsburgh Pirates Rumors: Blue Jays Interested in McCutchen
BY Fansided and Nicholas Caporoso/FanSided via Rum Bunter • December 24, 2016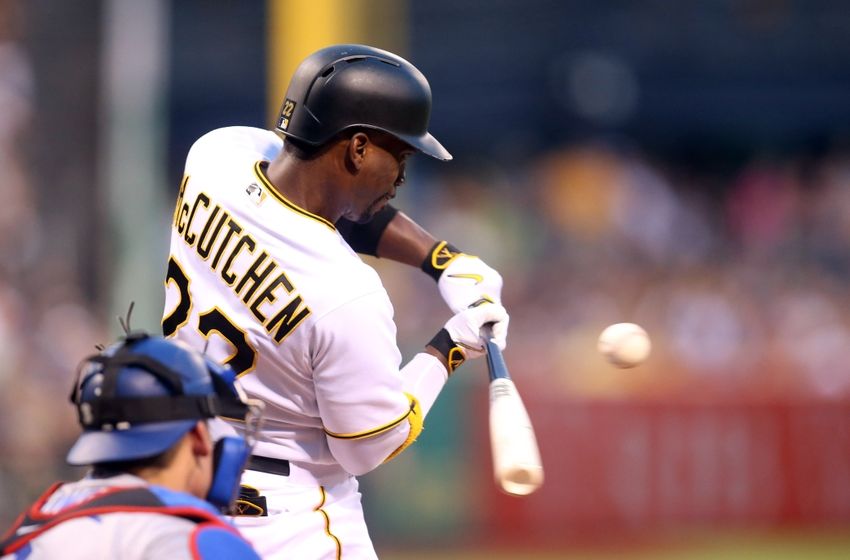 Another day and another rumor about Pittsburgh Pirates outfielder Andrew McCutchen.  This time it is the Toronto Blue Jays.
Although Pittsburgh Pirates General Manager Neal Huntington said an Andrew McCutchen trade was unlikely, there are still rumors.  This is because there are still several teams looking for outfield help.  With the rising prices of free agents, Andrew McCutchen is a bargain at his modest 28.5 million dollars over the next two seasons.  Although at this point the team with the most to offer, the Nationals, are out of the bidding, the Mets and now the Blue Jays have been recently kicking the tires on Cutch.
The Blue Jays are looking to replace multiple hitters they lost this off-season.  Their best right-handed hitter, Edwin Encarnacion, went to Cleveland.  They also have two outfielders from 2016 who are now free agents.   Right now it seems that Jose Bautista is going to be getting anywhere from 13-15 million dollars.  Bautista is also coming off of a down season and is much older than Cutch.  The Blue Jays might feel it is more logical to acquire a younger player and one who is more likely to bounce back to his career normals.  Not to mention looking at the Jays outfield, they currently have Melvin Upton Jr. Kevin Pillar, and Ezequiel Carrera from left to right.  Although they are nice players, none really represent an impact player.  Carrera is better as a fourth outfielder and Melvin Upton still has a lot of questions about his consistency.
Meanwhile the Blue Jays are a team that feel their window of opportunity is now.  Although they are losing some of their top players, the Blue Jays still feel they are in World Series contention.  This is mainly supported by their moves a few seasons ago when they acquired Troy Tulowitzki and others.  The Blue Jays traded away a lot of their upper level prospects.  They also have added some veteran players this off-season like Kendrys Morales and Steve Pearce.  Essentially they would not be adding veteran players on significant contracts if they were trying to rebuild.  The Jays know if they try to rebuild it is going to be a longer commitment because they do not have a lot top prospects in the upper minors.
Mandatory Credit: Eric Hartline-USA TODAY Sports
What could the Pittsburgh Pirates Target from the Blue Jays?
Although the Toronto Blue Jays do not have the best farm system, they do possess some quality prospects in the lower minors.  Headlining their farm is Vladimir Guerrero Jr.  Guerrero was recently ranked the Jay's #1 overall prospect and deemed most likely untouchable in any trades.  The Jays signed him to a very large bonus of 3.9 million dollars as an international signing in 2015. The Pittsburgh Pirates would love to get him in a deal, but so would any team, hence why the Jays likely would not move him.
After Guerrero there is a slew of intriguing international prospects. None of these prospects are highly ranked players like Lucas Giolito or Victor Robles, but they are young and rising prospects across baseball. We know that the Pittsburgh Pirates really wanted top outfield prospect Victor Robles from the Nationals.  The Blue Jays current #2 prospect is outfielder Anthony Alford.  Alford is known for his athleticism, and many believe he has projectable power.  He is a raw athlete with good size, something the Pittsburgh Pirates like in their outfield prospects.
Two other interesting options are their current #5 prospect Richard Urena and #6 prospect Rowdy Tellez.  Urena entered the 2016 season as the Jays #1 prospect and #74 in baseball.  Last year between High-A and Double-A, Urena hit a combined .295 and scouts believe he will remain at shortstop.  Tellez is a first base prospect who is projected to reach the majors in 2017.  He crushed Double-A pitching last year batting .297 with 23 home runs.  He also had a ridiculous OPS of .917 because he slugged .530 and got on base at a .387 clip.  Tellez projects to be more of designated hitter in the American League, but he does provide average defense at first base.
Why look at these two specific prospects?  First off, they are two top ten prospects so they would be of interest to acquire to reclaim value.  Second, because they could allow the Bucs to become more creative if they are serious about acquiring Jose Quintana.  The White Sox are going to demand one, if not two, top prospects if they will trade Quintana.  Many have speculated that they would want some combination of Josh Bell, Austin Meadows, Kevin Newman, and Tyler Glasnow.
If the Bucs acquired Tellez, then they would have an immediate replacement at first base if they dealt Bell.  If the Bucs decided it was worthwhile to trade Meadows, they could shift Bell back to right-field and have Tellez at first. Meanwhile Alford would represent the outfield prospect who would be pushing to the majors down the road, like they envisioned with Robles.  Meanwhile if the Bucs decided to part with top Double-A short stop prospect Kevin Newman, they would have another solid AA shortstop prospect in Urena.  The Bucs may feel better about dealing prospects if they can add some in another deal to help replace the ones lost.
Mandatory Credit: Butch Dill-USA TODAY Sports
On the other side of the ball, the Blue Jays have numerous pitching prospects to offer.  Sean Reid-Foley would be their most valuable pitcher to acquire as he is a top 100 prospect.   Another pitching prospect of interest would be 2016 first round pick and University of Pittsburgh product T.J Zuech.  Many fans were hoping to see the Pitt grad Zuech last year.  He fits their mold as a physically big and ground-ball pitcher. Then looking at Baseball America's top ten list, they have right-handed pitcher Connor Greene at #4, #9 prospect and 2015 first round pick Jon Harris, and #10 prospect Justin Maese.
For the Blue Jays to acquire McCutchen it will no doubt cost the Blue Jays at least three of the prospects listed above.  Yes, they are all ranked in the top ten, but the Blue Jays system is ranked in the bottom half of the league.  Now this is not to say that these prospects are not good, as a few of them are considered top 100 prospects.  The issue is none of them are the elite level prospect like Robles or Giolito were.  This is why it would take at least two of their top five prospects and another top ten.
Mandatory Credit: Jeff Hanisch-USA TODAY Sports
Crasnik of ESPN
The Toronto Blue Jays missed out on bringing back their best hitter, and have a very mediocre outfield at this point.  The Blue Jays, according to Jerry Crasnick of ESPN, are interested in acquiring Pittsburgh Pirates outfielder Andrew McCutchen.  Crasnick tweeted "The #Bluejays continue to explore trade options in an effort to fill their OF void. One name they've kicked around: Andrew McCutchen."  Crasnick also noted that it would take a chunk out of the Blue Jays system to get a deal done.
More from Rum Bunter
In Conclusion
Although it seems the Bucs do no want to move Cutch, they may get enough in prospects to entice them to make a deal.  If they can get enough quality prospects back it could allow them to make other deals.
Unfortunately the Toronto Blue Jays do not have much at the major league level to offer the Pittsburgh Pirates.  Many know the Bucs want to acquire major league ready starting pitching for Cutch, as they tried to from the Nationals.  The only young starting pitching the Jays have to offer is Aaron Sanchez and Marcus Stroman, who are not going anywhere.  One other name would be Joe Biagini, but he projects more as a swing man out of the bullpen rather than a high-end starter.  With that the Bucs would have to settle for a big package of prospects from the Blue Jays instead.
If the Pittsburgh Pirates decide to deal Andrew McCutchen the Blue Jays would be a good team to target.  They have an obvious need and are trying to win now.  They are not operating as a team that is trying to rebuild and have made big splash trades in years before.  Albeit those deals happened under a different GM.  Also it would be good to deal Cutch to an A.L. team. Then the Bucs would not have to see him multiple times a year.  The chances of a trade are not very likely as Neal Huntington has said. However, there are several teams still calling on the Pittsburgh Pirates outfielder.
Finally, all rankings from Baseball America and MLB Pipeline
---
---