Major League Baseball
Major League Baseball
Pirates introduce No. 1 pick Cole
Published
Aug. 20, 2011 11:02 p.m. ET

Gerrit Cole got his first look at PNC Park on Saturday. The Pittsburgh Pirates say they're in no rush to put this year's overall No. 1 draft pick on the mound there anytime soon.
''The last thing we want to do is rush this process,'' general manager Neal Huntington said. ''We've got to make sure we're intelligent about it. We've got a long time that Gerrit is going to be a successful pitcher in this organization. We've got to make sure we go about it the right way.''
Cole agreed to a deal Monday night that included an $8 million signing bonus. The right-hander pitched three years at UCLA.
Huntington said he's seen it all too often with promising young players - particularly pitchers - who get placed on too much of a fast track to the majors. He vowed to resist that temptation with Cole.
''There's some great examples of success, and there's some tragic examples of failure,'' Huntington said. ''We're trying to work toward the success side.
''We're definitely looking to build Gerrit to where he's ready to attack a 200-plus innings workload at the major league level, but history is littered with guys who tackle that 200-inning count before they're ready physically,'' he said.
For now, Cole will report to the Pirates' spring-training complex in Bradenton, Fla.
Huntington said Cole's conditioning will be evaluated, but gave little hints as to what the next step was for Cole after that. With the season down to its final weeks, he will not pitch for one of the Pirates' minor league affiliates, but Huntington did not rule out the Arizona Fall League.
Cole said he expected ''a learning curve,'' and refused to target a date when he could finish his progression through the system.
''I'm not getting caught up in trying to move to the next level or trying to get to the major leagues - hard as it may be, it's probably a distraction,'' Cole said. ''You've just got to leave it up to the club. Obviously, Neal and those guys, they know what they're doing. It's going to be their decision. I'm just going to take it day by day and work as hard as I can.''
Cole joins second-round pick Josh Bell, 2010 draft picks Jameson Taillon and Stetson Allie and amateur free agent Luis Heredia among high-ceiling acquisitions the Pirates have made over the past 15 months.
Huntington repeated an oft-use phrase of his about how ''young players will show us when they're ready to move up'' the organizational ladder. The Pirates will, of course, monitor and limit Cole's pitch counts when he does begin pitching in games and they will watch his innings over the course of a season.
Cole said he didn't have any specific areas of improvement to target, just vowing ''to work on the total package.''
''It's all about the bigger picture and a vision that isn't just about 2011 or just about 2012,'' Huntington said. ''It's about helping the player reach his full potential and sustaining it as long as is physically possible and doing it the right way.
''We've said that time and again: There's a quick way, and that's not always the right way, and there's a right way, and sometimes it takes patience and discipline to execute that,'' he said. ''Gerrit has great upside, and our focus is on maximizing what his potential is and not on making it here as quickly as possible.''
---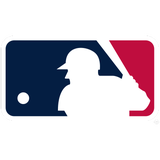 Get more from Major League Baseball
Follow your favorites to get information about games, news and more
---