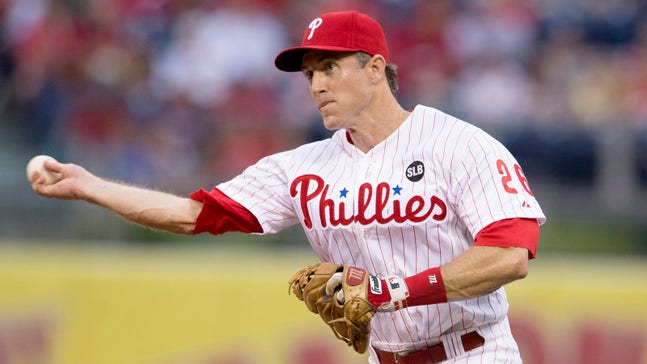 Phillies GM: Chase Utley shouldn't start at second upon return from DL
Published
Jul. 8, 2015 3:17 a.m. EDT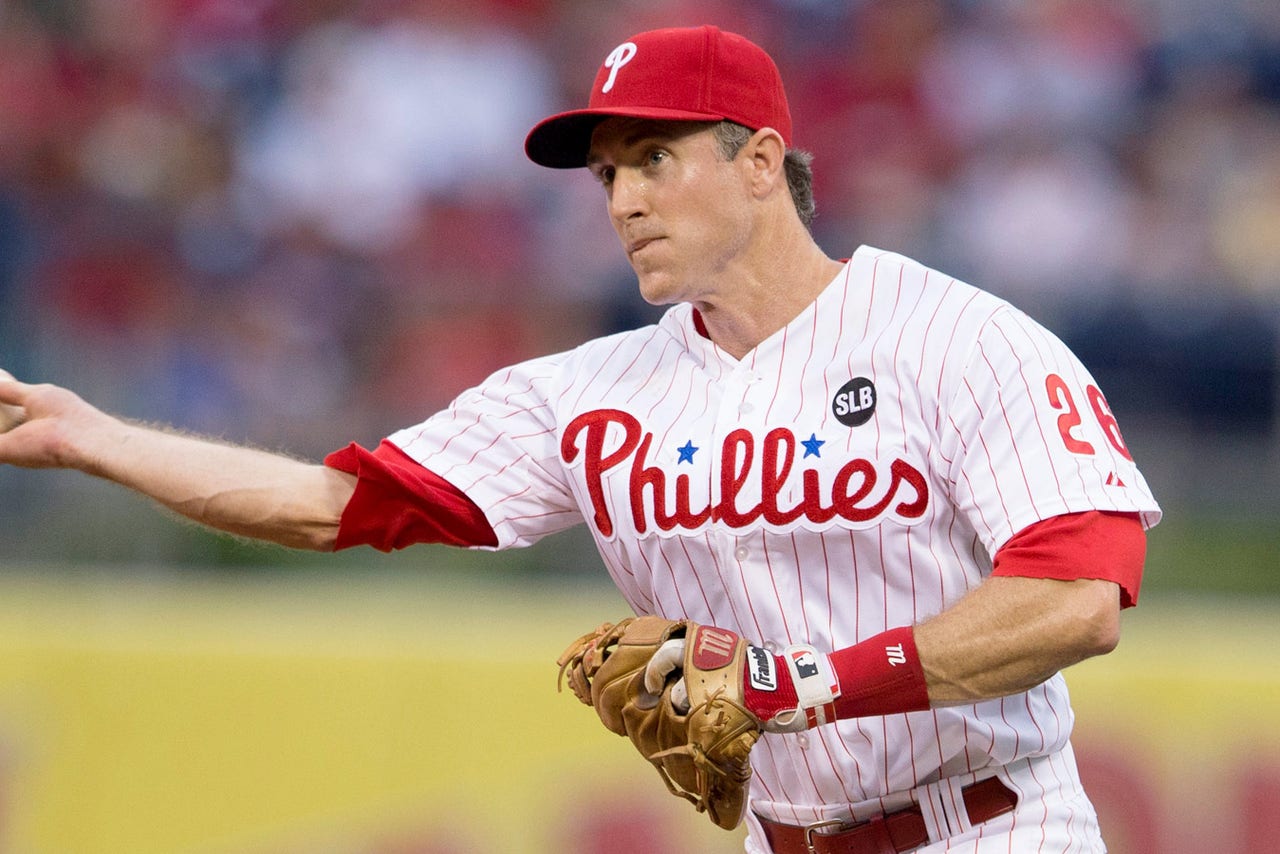 Chase Utley has been the Philadelphia Phillies' starting second baseman for over a decade, but it appears as though he's already passed the metaphysical torch on to another second baseman without even knowing it.
The topic came about Tuesday with Phillies general manager Ruben Amaro Jr., who definitely stated that Utley should not be starting when he returns from the disabled list from an ankle injury.
"Not for me, he's not," Amaro said when asked if he considered Utley the Phillies' primary second baseman. "Cesar Hernandez is our best second baseman."
Amaro went on to say that he "would assume that Cesar will be our second baseman" when Utley is healthy again.
Utley is in the midst of an atypical awful for the perennial All-Star. In 65 games, the 36-year-old veteran is hitting .179/.257/.275 with four home runs and 25 RBI.
Hernandez, conversely, has been much more productive at the plate, and is currently hitting .301/.386/.383 with a home run and 19 RBI, and has stolen 12 bases through 72 games.
"As far as I'm concerned, just like what our plan has been for a long, long time, and that's to give opportunities to young men who could be part of our future," Amaro said. "Cesar Hernandez has been one of our best players on the field right now in a variety of ways – running the bases, playing defense, playing with energy. He can switch-hit. He can run. He's doing a lot of the things that we want to see out of our young players."
As for Utley, Amaro predicts he'll float around in the Phillies infield.
"Chase's situation will kind of dictate itself, how he feels," Amaro said. "There'll be time for him to play, I think. He could play some first base. He could play some second."
Utley's response to all the chatter?
"Well, I think Cesar has done a really good job - there you go."
(h/t Philadelphia Daily News)

---
---