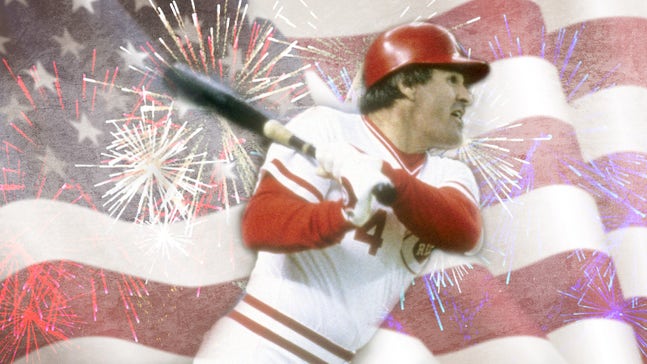 Pete Rose to make FOX Sports 1 debut Monday on APG, Whiparound
Published
May. 7, 2015 1:00 p.m. ET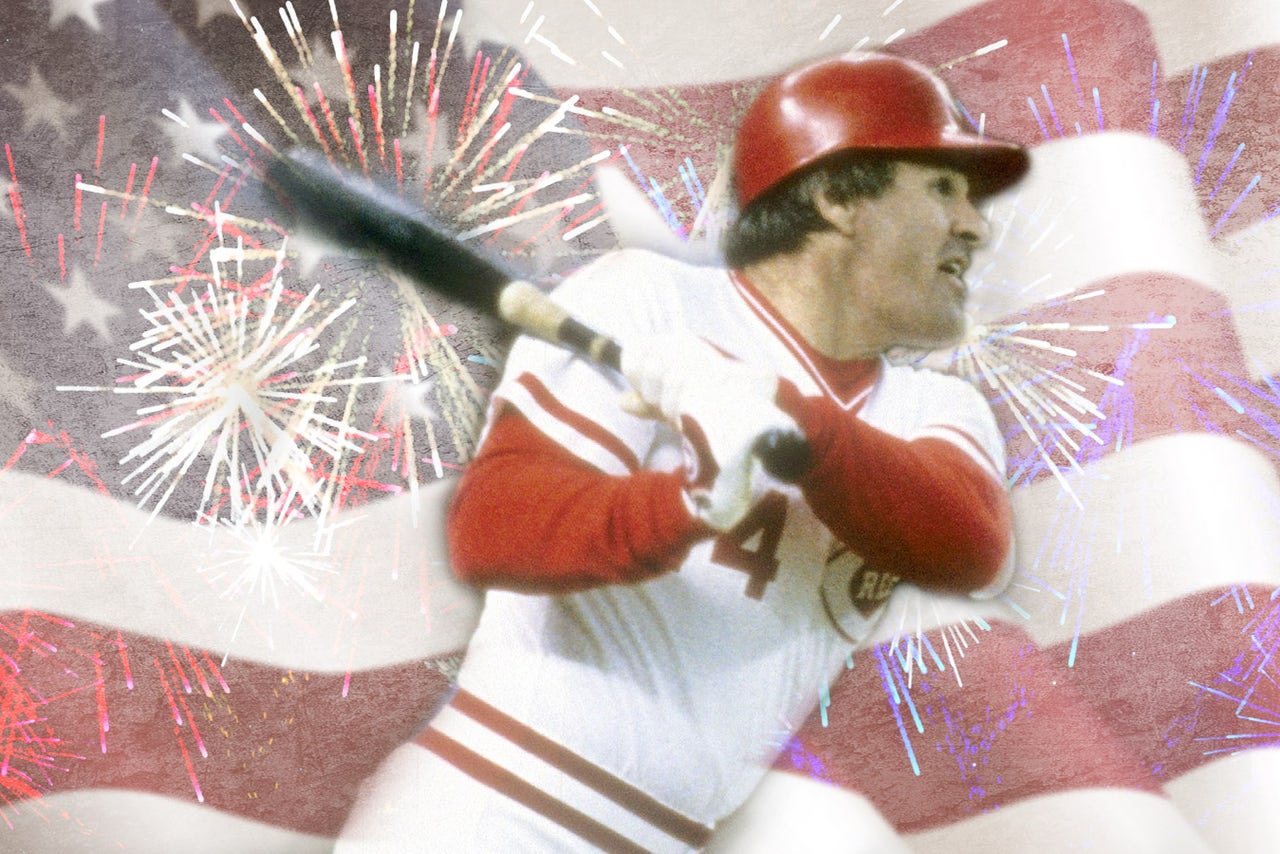 Pete Rose is set to begin his FOX Sports 1 tenure.
The Cincinnati Reds legend and MLB's all-time hit king will make his first appearance on the network Monday when he joins America's Pregame for a segment during the 5 p.m. ET show. The main event is a one-hour edition of MLB Whiparound at 7 p.m.
He will also appear in a taped segment that will air on Monday night's FOX Sports Live at 11:05 p.m.
Rose will also appear on MLB Whiparound on Tuesday and Wednesday.
"This will be fun for me," Rose told FOXSports.com's Ken Rosenthal when his hiring was announced in April. "It won't be like work. That's the way I look at it."
Rose joked, "I always felt that I had a face for radio," but he does not lack broadcast experience. He recalled that he hosted a nationally syndicated radio show for about eight years and said that talking sports and conducting interviews are not new to him.
John Entz, executive producer of FOX Sports, said that Rose impressed network officials in an initial meeting, not only with his knowledge of the sport's history but also of today's game.
"He told great stories, about both the past and present, so we decided to test him on-camera, and he did a really good job for somebody who hasn't done it a lot," Entz said. "We all said to each other, as we were watching him, that he was a really compelling, interesting guy to watch on TV.
"He covers a lot of different areas, being a (former) player and manager, he can talk old school and new school, which is what surprised us the most -- how current he was, not only talking about the game he knew in the '60s, '70s and '80s, but that he follows and knows today's players. That was the most pleasant surprise."
Welcome aboard, Pete!
---
---