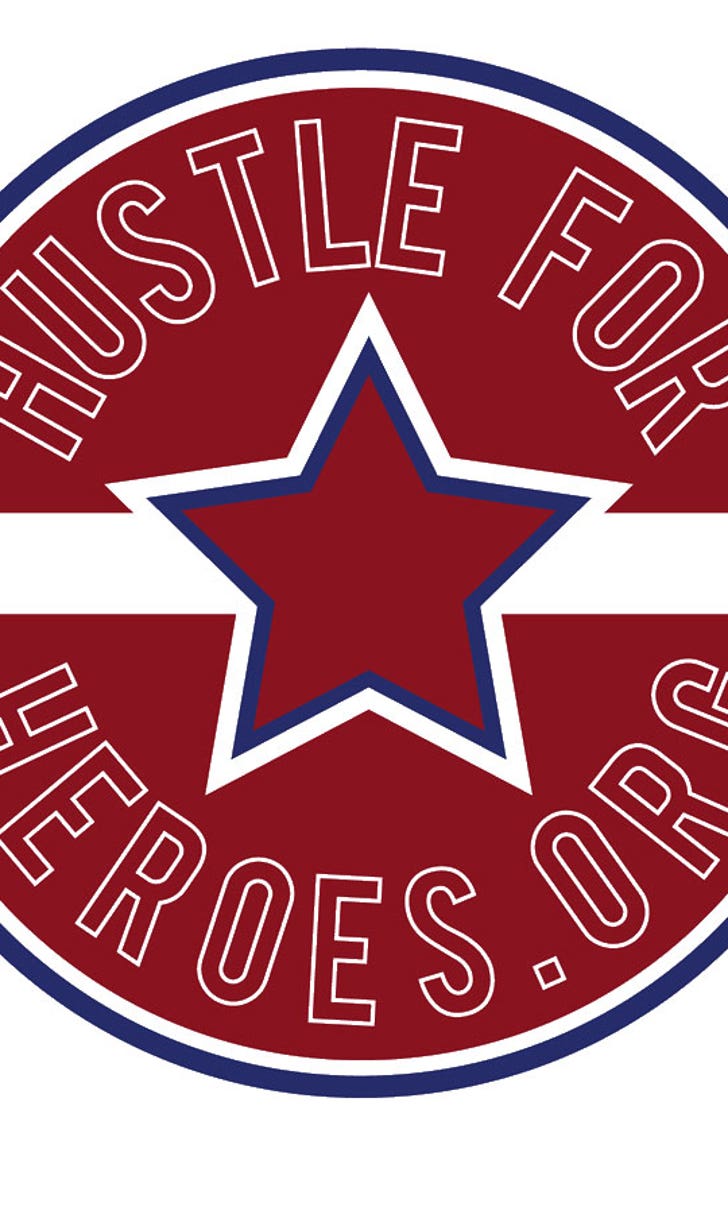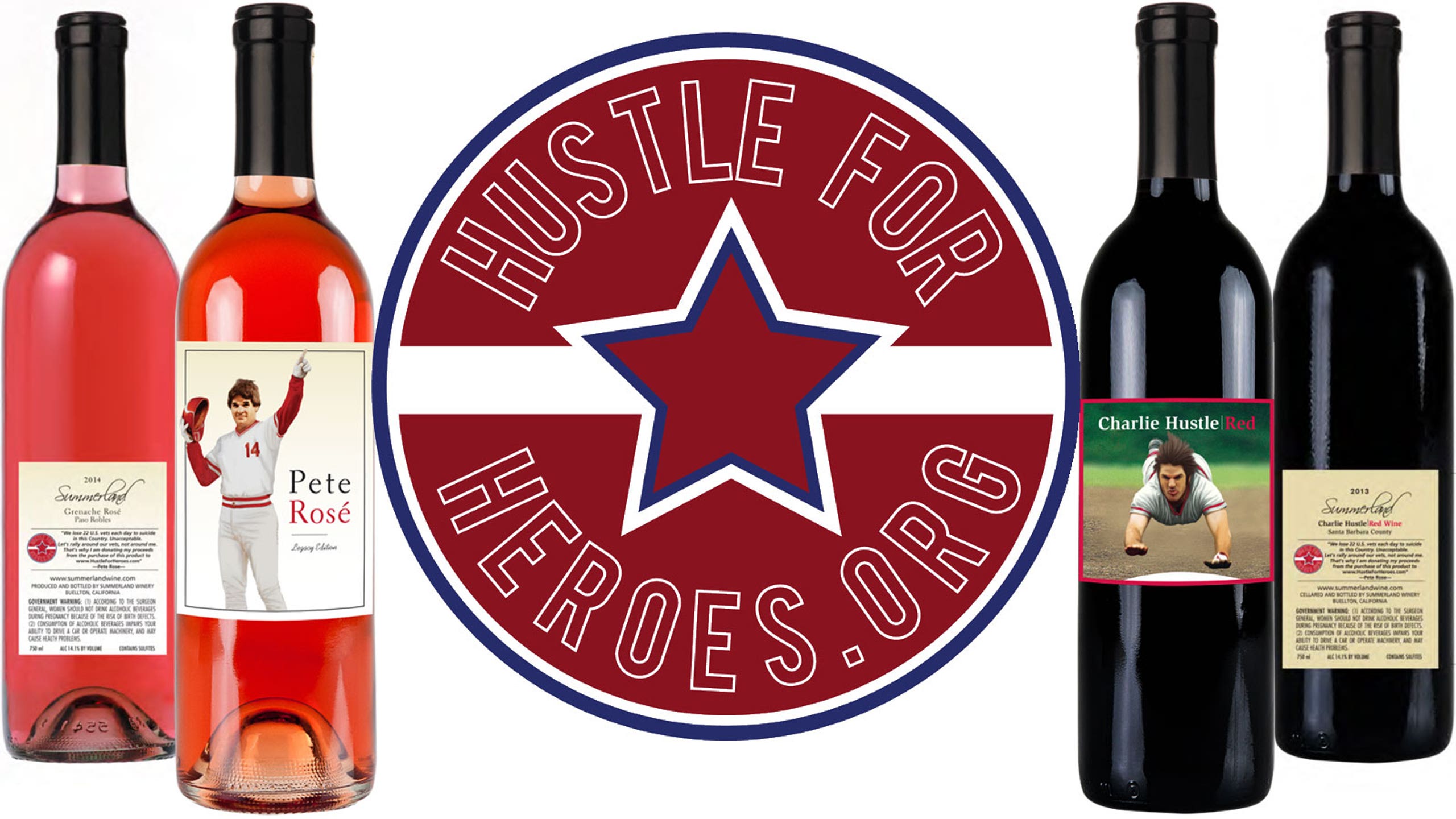 Pete Rose goes to bat for military vets with signature Hit King wines
BY Sam Gardner • June 16, 2015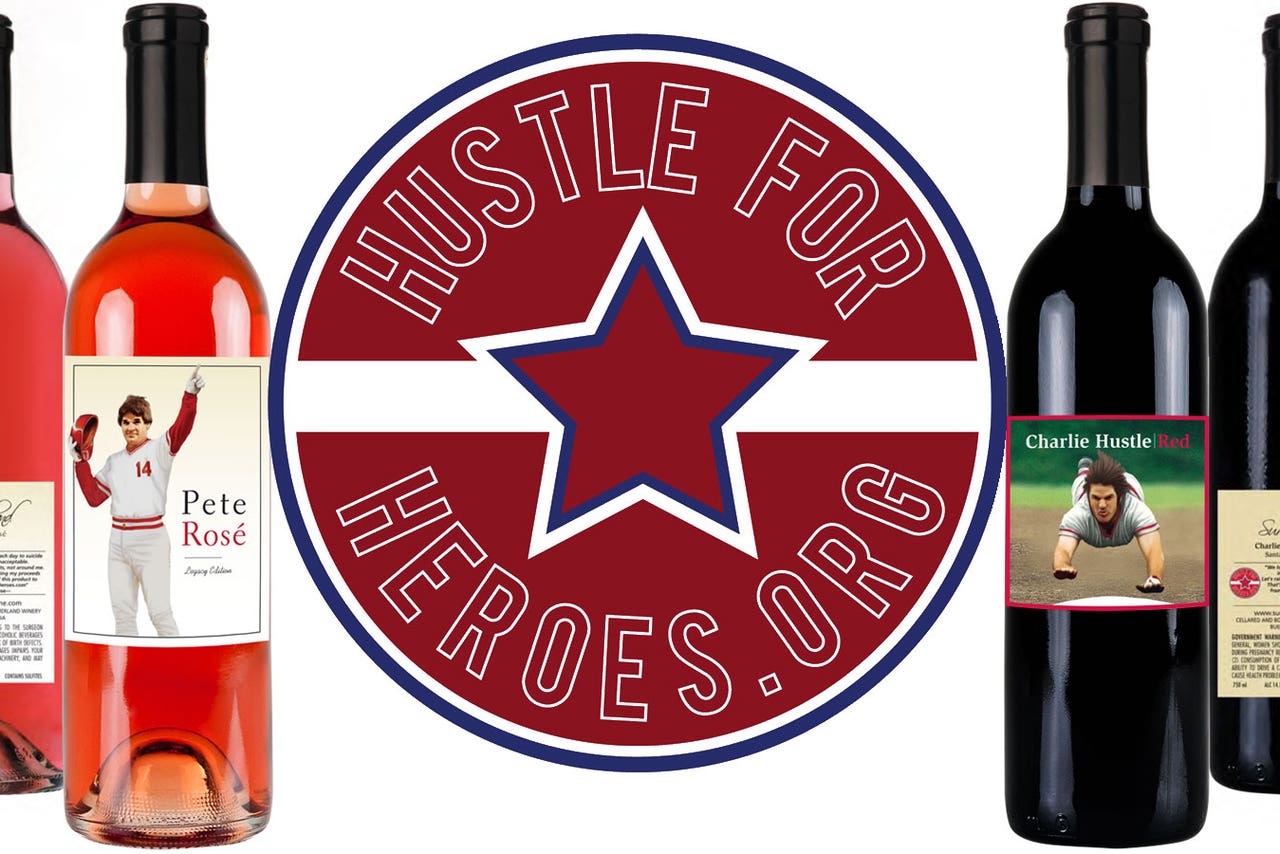 On Nov. 26, 1963, during the second month of a six-month active duty stint in the Army, a 22-year-old Pete Rose was waxing the floors in the mess hall at Fort Knox when he received an unexpected phone call.
Rose had finished his first major league season two months earlier — he hit .273 in 157 games with the Cincinnati Reds, belting six home runs to go with nine triples and 25 doubles among the first 170 hits of his 4,256-hit career — and on the other end of the line was the offices of Major League Baseball calling with an announcement: He'd just been named the National League Rookie of the Year.
It was the first of many honors bestowed upon Rose during his 24-year playing career, with batting champ, MVP, World Series MVP and all-time hit king among them. For Rose, it was the place where he received the news of his accomplishment and the people he called family at the time — Company E, 11th Battalion, 3rd Training Brigade — that went on to mean more than the award itself.
Though he was back with the Reds in time for spring training in 1964 and went on to make the first of his 17 All-Star teams in 1965, Rose would continue serving in the reserves as a cook at Fort Thomas, Kentucky, one weekend a month for the next several years. The experience, however brief, permanently changed Rose's outlook on the struggles members of the military face on a daily basis. And now, some 50 years later, Rose is giving back to that military — and he's doing it one bottle of wine at a time.
On July 1, two weeks before the Major League All-Star Game at Cincinnati's Great American Ballpark, Rose and California's Summerland Winery will be releasing two wines bearing Rose's name and image on the label. The first, a rosé, will be called — you guessed it — Pete Rosé, and the second, a cabernet, will be called Charlie Hustle Red.
The bottles will sell for $24 each online and in stores — first in Cincinnati, then in Philadelphia (the sites of Rose's three World Series crowns), with releases expanding throughout the country from there. More importantly, all of the net proceeds from sales of the wine will go to Rose's Hustle for Heroes Foundation, which helps military veterans find jobs and get the healthcare they need.
"Twenty-two veterans a day are committing suicide, and we wanted to start a foundation that can really help some of these guys," Rose said in a phone interview on Tuesday. "It's unacceptable to me to think that 22 of our heroes per day are committing suicide because of being over there fighting for us and people not giving them opportunities or giving them work (when they return).
"So we'll make a small impact, I hope, and maybe if enough people jump aboard, this can be a Wounded Warriors-type of thing, because they do a great job."
In addition to his time in the Army, Rose said a 1967 goodwill trip to Vietnam alongside Joe DiMaggio, Jerry Coleman and Tony Conigliaro, forever changed his appreciation for just how difficult the life of a soldier can be. While there, Rose said he experienced scenes he's never been able to shake.
"We were down visiting our guys who were assisting the South Vietnamese on how to fight, and all of a sudden, we walk into this place down in the jungle, and we'd be the only other Americans these guys would see other than the mailman for six months," Rose said. "I was around war. I couldn't sleep some nights because of the mortars going off ... so it's kind of close to my heart.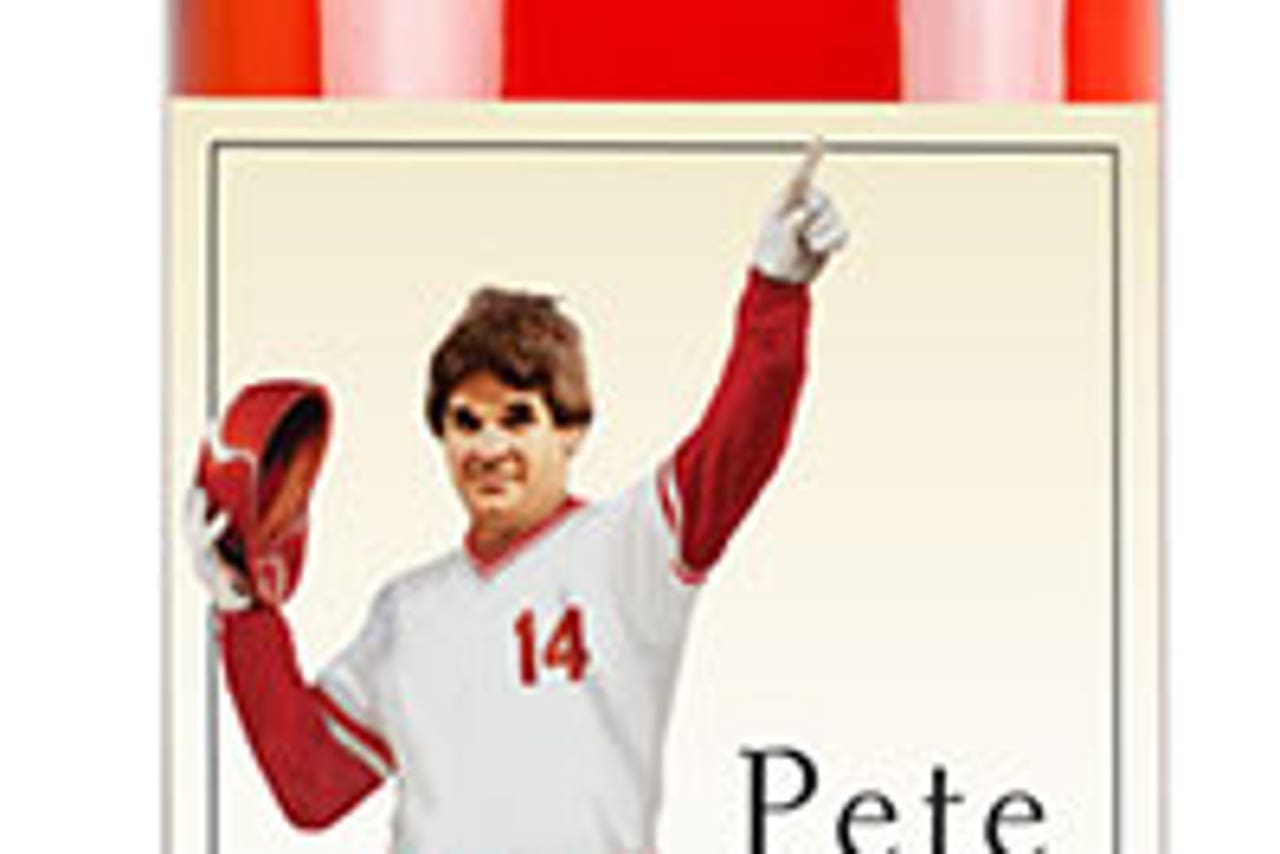 A bottle of Pete Rose'.

"Any time you see something like that — and the Vietnam War then was a lot like the Iraq War — being a baseball player, you really appreciate your own life and having a healthy body to play baseball with."
In 1989, three years after his final game as a player, Rose was banned from Major League Baseball by commissioner Bart Giamatti for allegedly betting on his own team's games as the Reds' manager.
Rose denied the allegations for nearly 15 years before eventually coming clean in the early 2000s, and earlier this year, Rose filed his latest request for reinstatement with new MLB Commissioner Rob Manfred. There's growing sentiment that Rose should someday be reinstated, but Rose, who will appear on FOX Sports 1 as an analyst Thursday and Friday, says he's happy Manfred is willing to review his status and grateful that Manfred has allowed him to participate in next month's All-Star festivities.
"I'm the one that made a mistake, so I'm not going to whine to you or anyone else," Rose said. "If I'm ever given a second chance, I'll be the happiest guy in the world, but everything that's happened to me has been because of me, and I've got a pretty good life going today that's pretty much surrounded by baseball.
"So people who think I'm not in baseball, they really don't know a day in the life of Pete Rose."
Rose says he's just hoping to make a difference for veterans while he waits for Manfred's response. In addition to giving the proceeds from the sales of his Hit King Wines to charity, Rose — who actually isn't a wine drinker himself — has also been working with Etienne Terlinden, a Navy SEAL and winemaker at Summerland who helped create the wine Rose will be selling.
"It excited me (to learn he was a SEAL), because he understands the importance of the hero and he understands what the soldiers are going through," Rose said of Terlinden. "I don't want to say he was one of the lucky ones, but he got through what he did without major injury. I was in the Army, but he understands a lot more about returning soldiers than I do.
"I can only imagine what they go through. Navy SEALs are tough, boy, and those guys could probably tell you stories that would make you shake your head."
And if Rose, with the help of his wine, can save the life of one U.S. veteran, then the whole endeavor will have been worth it.
"Most people in this country, it's right up their alley to try to help the guys in uniform, or those who are done with their uniformed obligation and are coming back to us and rejoining society here in America," Rose said. "So if I can help in a small way — I hope to sell hundreds of cases of wine.
"You never can do enough for the veterans," Rose added. "With what they do for us, you could never give back enough, as far as I'm concerned."
You can follow Sam Gardner on Twitter or email him at samgardnerfox@gmail.com.
---
---