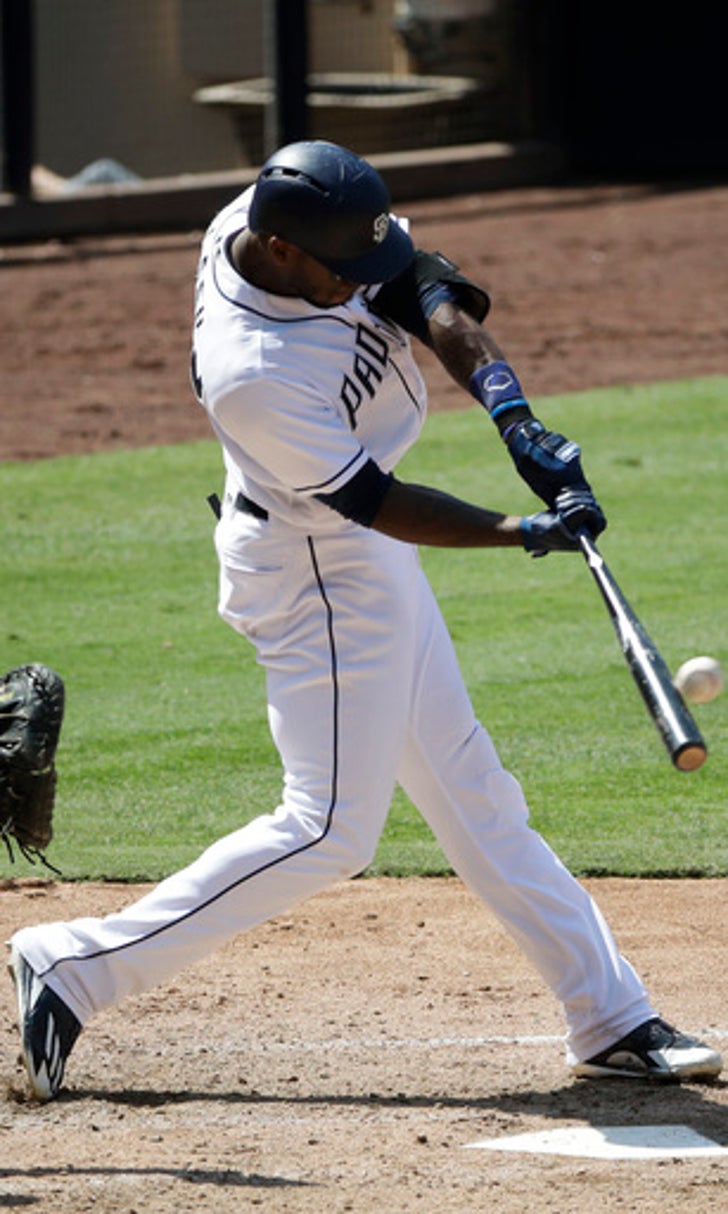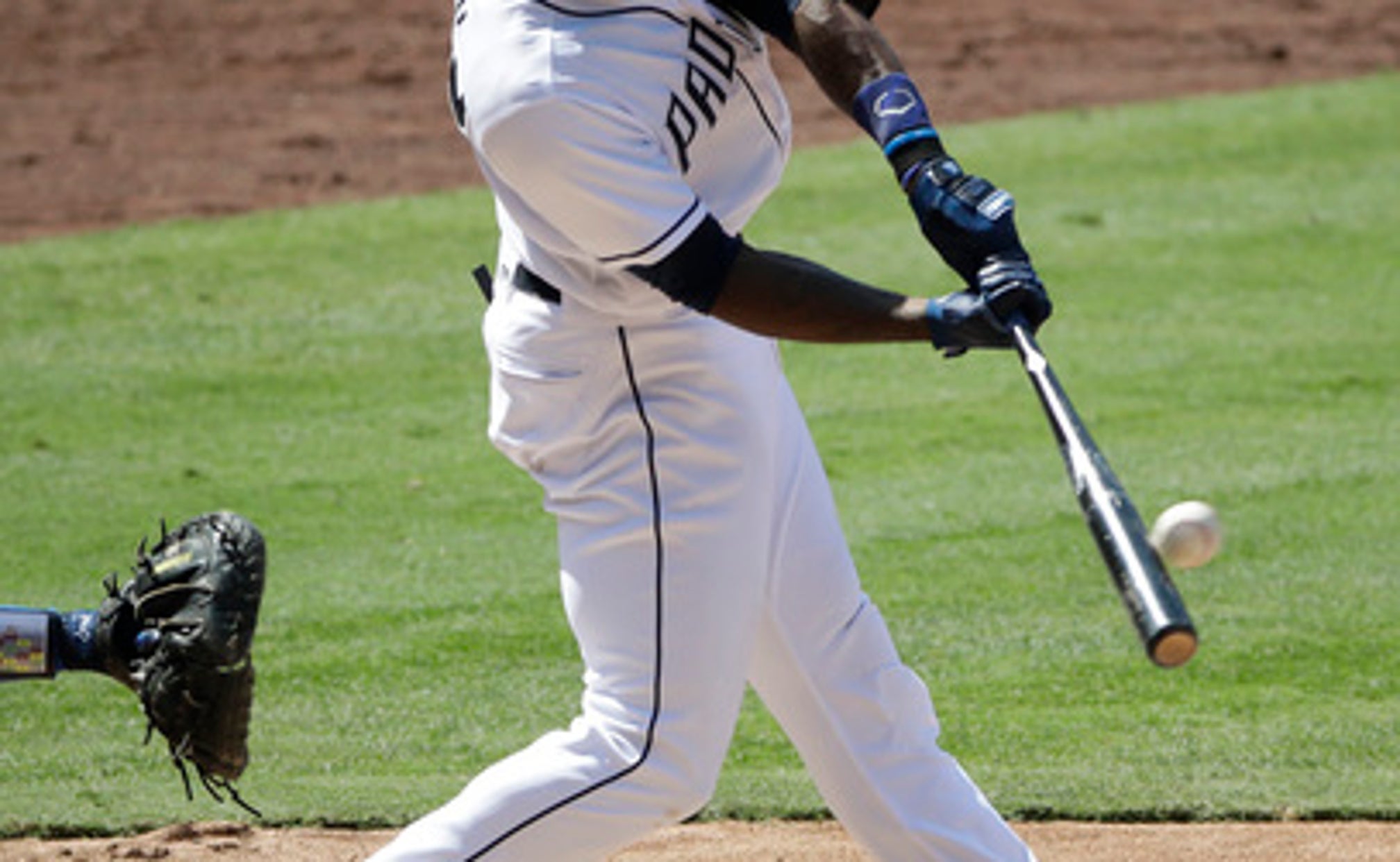 Padres rough up Darvish, beat LA 7-2 to sweep doubleheader (Sep 02, 2017)
BY AP • September 3, 2017
SAN DIEGO (AP) A long day of baseball ended with the San Diego Padres roughing up Yu Darvish and sweeping a doubleheader against the Los Angeles Dodgers.
Carlos Asuaje homered and Erick Aybar had three singles off Darvish, who failed to get an out in the fourth inning as the Padres won Saturday's nightcap 7-2 against the runaway NL West leaders.
It was the shortest outing of the year for Darvish (2-2), who allowed five runs and eight hits, struck out five and walked three. His previous shortest outing was 3 2/3 innings in a loss to Miami on July 26, his final start with Texas before he was traded to the Dodgers at the July 31 deadline.
The Dodgers have lost seven of their last eight. They still own MLB's best record at 92-43.
In the first game, Yangervis Solarte homered with one out in the ninth to lift the Padres to a 6-5 victory. Solarte's first career walkoff homer and his 15th shot this season came off Pedro Baez (3-3). In the top of the inning, Justin Turner's pinch-hit, two-run homer off All-Star closer Brad Hand (3-4).
''A good team effort today,'' said Andy Green, manager of the fourth-place Padres. ''Almost everybody contributed today.''
The Padres sent 10 batters to the plate in the third inning of the nightcap, scoring four runs on five hits and two walks. Asuaje homered with one out, his fourth. Hector Sanchez hit an RBI single and Matt Szczur a two-run double.
Starting pitcher Jordan Lyles made the first and last outs of the inning.
Darvish was pulled after walking Asuaje leading off the fourth and allowing Aybar's single to left.
''Overall it's a great game for us. Offensively, we really worked Yu Darvish's pitch count up very effectively early in the game,'' Green said.
''It's not just one thing but it added up,'' Darvish said. ''So like bad luck and all that stuff, you can look back on video and you can decide, but like I said, physically and mechanically I felt better today.''
Manager Dave Roberts said he told Darvish to keep his confidence.
''There were a lot of ground balls that found holes. The curveball was up a little bit and the fastball he couldn't locate it sometimes. ... They were putting the ball in play. He was trying to be efficient and the ball was finding holes. He was getting discouraged.''
Sanchez also had an RBI groundout in the first.
Turner hit an RBI double in the first and Adrian Gonzalez an RBI single in the third.
Lyles got into and out of a bases-loaded jam in the fourth. He went 4 1/3 innings allowing two runs and six hits.
Buddy Baumann (1-1) pitched 1 2/3 scoreless innings for the win.
In the first game, the Dodgers blew leads of 1-0, 2-1 and 3-1, and trailed 5-3 in the top of the ninth. Rob Segedin hit a leadoff double off Hand and Turner hit a one-out, no-doubter. It was his 18th of the season and the fifth pinch-hit homer of his career.
Solarte then won it for the Padres with what he said was his biggest swing in three-plus seasons with the Padres.
''That's really nice. Wow. That's good. No. 1,'' Solarte said in English before turning things over to a translator.
As much of a gut punch as it was to watch Turner's no-doubt, pinch homer fly into the second deck in left, Solarte knew he'd be coming up in the bottom of the ninth.
''I said, `Stay focused; maybe we'll get a walkoff,' and that happened,'' Solarte said.
The first game was the makeup of a rainout on May 7. It was just the second doubleheader since Petco Park opened in 2004.
The Dodgers were up 2-1 in the fourth after Cody Bellinger hit his 35th home run to tie Mike Piazza's franchise rookie record, and were up two runs after Austin Barnes' RBI single in the fifth.
Bellinger hit a high, arcing shot deep into the seats in right field off left-hander Clayton Richard. It was the first homer since Aug. 12 for the phenom, who missed nine games with a sprained right ankle before being activated from the disabled list on Wednesday.
Piazza, who finished his Hall of Fame career with 427 homers, hit 35 for the Dodgers in 1993, when he was voted NL Rookie of the Year.
''I've been sitting on it for a while,'' Bellinger said. ''It was in the back of my mind. Obviously he was a great player who had a great career, so to be in the same sentence as him is pretty cool.''
TRAINER'S ROOM
Dodgers: SS Corey Seager missed his sixth straight start with a sore right elbow. He pinch-hit in the first game.
UP NEXT
Dodgers: LHP Alex Wood (14-1, 2.41) is scheduled to come off the disabled list (shoulder inflammation) and make his first start since Aug. 21 in the series finale Sunday.
Padres: RHP Jhoulys Chacin (11-10, 4.03) is 1-0 with a 1.17 ERA in three starts against L.A. this season.
---
More AP baseball: https://apnews.com/tag/MLBbaseball
---
---