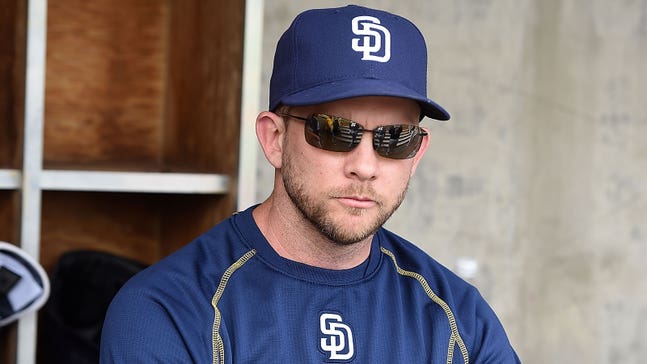 New manager Andy Green is a breath of fresh air for the Padres and MLB
Published
Mar. 15, 2016 7:00 a.m. EDT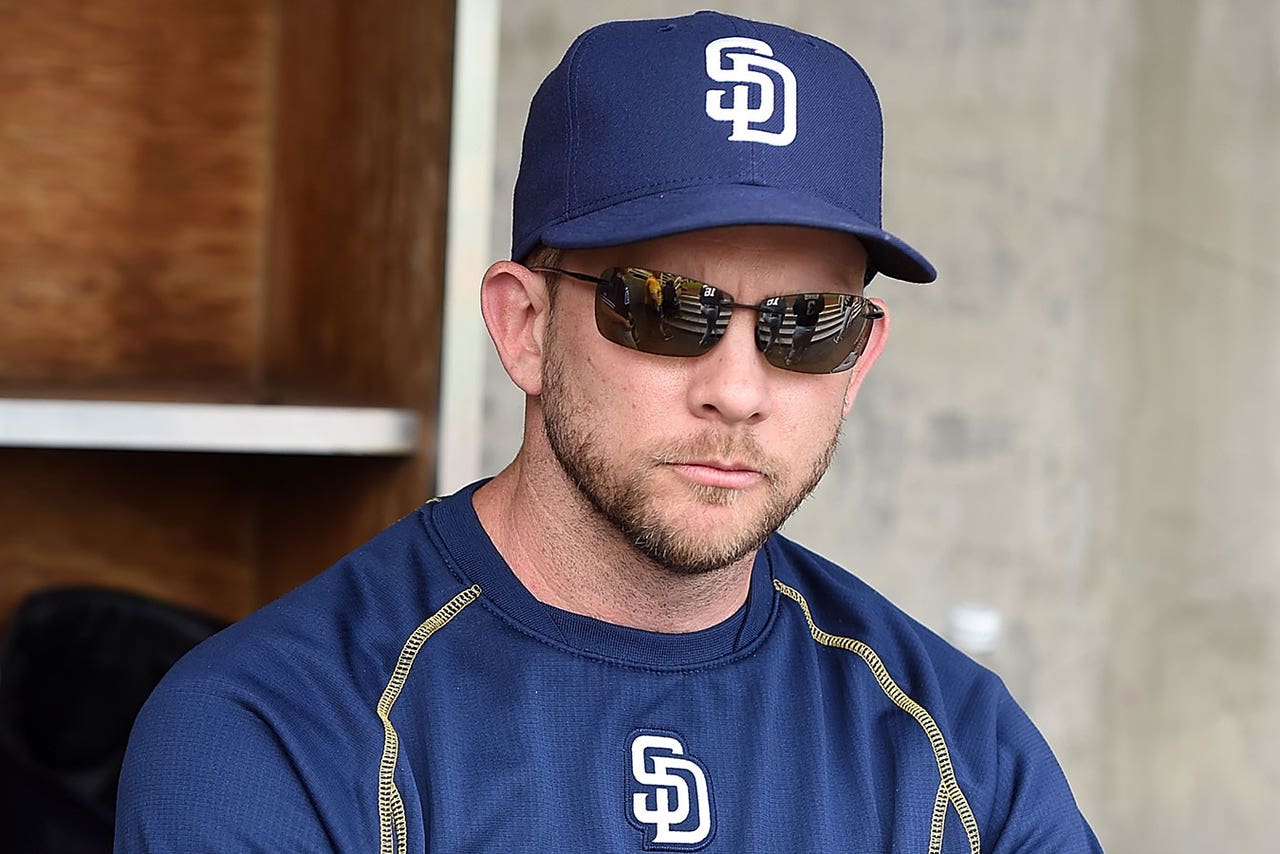 Andy Green's career highlight wasn't his major-league debut at age 26. It wasn't the pinch-hit home run he hit in his first plate appearance at home for the Diamondbacks. It wasn't even his return to the majors in '09 after spending nearly three years in the minors and Japan.
No, Green says his career highlight came in late May 2014, when he was manager of the D-backs' Double-A affiliate in Mobile, Ala. It occurred at approximately 1 a.m. in a hotel room, when he knocked on David Peralta's door to inform the outfielder that he was going to the majors for the first time.
"That was my career highlight -- I still haven't had it supplanted," says Green, the Padres' new manager. "Not my first major-league home run. Telling a guy whose journey went back to independent ball that he's going to be a big leaguer. Watching him curl up in the fetal position and hugging him.
"He was crying like a baby. It was beautiful. There's nothing better than that."
Green, 38, is largely unknown, even to his new general manager A.J. Preller, who had no previous history with the former infielder and outfielder when he chose him as manager over Ron Gardenhire and others last October.
In many ways, Green's profile is typical of a rising young manager. He won the Pioneer League title managing the Diamondbacks' rookie league affiliate in 2012, then became the first to win back-to-back Manager of the Year awards in the Double-A Southern League before serving as the D-backs' third-base coach last season.
Those who know him describe him as a powerful communicator, inquisitive and insightful.
"He watches the game at a different speed than everybody else does," says Dodgers catcher A.J. Ellis, a friend of Green's from their hometown of Lexington, Ky.
"There's no doubt in my mind," says D-backs chief baseball officer Tony La Russa, a Hall of Famer manager, "that he'll manage for a long time."
Yet Green's standout qualities, according to his former and current players, are not ones normally associated with major-league managers.
The players describe him as selfless, genuine, empathetic -- someone who wants them to succeed in every aspect of life.
"The thing I liked most about him is that he cared about you as a person," says D-backs shortstop Nick Ahmed, who played for Green at Double-A in 2013 and then with the D-backs last season.
"There's a trust factor to that. If you know somebody cares about you, you're going to be willing to listen to what they have to say.
"He builds that first, then he is able to impart the great wisdom he has for the game."
*****

Green, however, admits that he wasn't always as concerned with others.
He says that like most players, he was "consumed with advancement in the game" after the D-backs made him a 24th-round pick out of the University of Kentucky in 2000. He was undersized at 5-foot-9, fighting to feed his family, living with his wife, Jessie, in a green, wood-paneled basement at his in-law's house during the offseason.
"I would like to think I was thinking about other people all the time," he says, "but I wasn't."
His outlook changed when the Reds released him in 2008. Green remembers the date: July 1. He remembers crying in the stadium parking lot. And he remembers sitting in an Outback Steakhouse with Jessie, who was pregnant with twin girls, and their daughter Lainey, who was then 2, saying, "Hey, if we get another chance to do this again, it's not going to be about me, it's going to be about other people.'"
Or, as he puts it today, "Watching other people experience success is much more fulfilling than going through it yourself."
OK, but will such a magnanimous approach work in the majors? Can Green make the Padres better people when he's trying to survive as a rookie manager in the highly competitive NL West?
Well, Green intends to find out.
"The first time I talked to the team, that was part of my message," he says. "That's the heartbeat of who I am. Better people make better teammates. Better teammates make better players. Being selfless, thinking about others, is a great way to live your life."
It all sounds great in spring training. The Padres are not expected to contend, but they have yet to lose a game, much less five or 10 in a row. Two other new managers in Arizona, the Dodgers' Dave Roberts and Mariners' Scott Servais, are creating their own positive vibes, drawing similar raves, enjoying similar honeymoons.
Still, Green had his players at hello.
"Everybody was locked in to what he was saying," first baseman Wil Myers says. "He was not getting emotional, but he was very passionate about what he said."
Adds center fielder Jon Jay, who previously played for La Russa and Mike Matheny with the Cardinals, "It's his genuineness. You really believe what he's saying. It comes from the heart."
*****

Green speaks to Bible groups and preaches at churches during the offseason, reads up on how to improve his speaking skills. The Dodgers' Ellis calls him, "the best communicator I've been around, unbelievable in one-on-ones, and with a larger group able to control the room."
If all Green could do was talk, players would see him through immediately. But the DBacks who knew him best say he brings baseball substance, too.
"He worked with us mostly on the defensive side, but he's very knowledgeable about everything that is going on," Diamondbacks first baseman Paul Goldschmidt says. "As you saw, we started shifting a little bit more last year. But even on just the mechanics of fielding groundballs or different plays, he's always thinking.
"He has a good opinion with facts for why he believes it. And he's definitely one of the hardest workers I've seen. I go into the video room, and he's looking at defensive stuff, anything he could do to give his team an advantage."
La Russa noticed the same thing when he joined the D-backs in 2014 and watched Green manage at Double-A. Dave Duncan, La Russa's former pitching coach with the Cardinals and now a pitching consultant with the D-backs, had given La Russa a "heads-up" on Green, saying he had good qualities, asked good questions.
"What impressed me is that he has a love of the game and a desire to learn it," La Russa says. "That's what I was taught by my mentors – George Kissell, Dick Williams, Sparky Anderson. That's the foundation of doing the job. You've got to love it and learn it."
Even at Double-A. Especially at Double-A.
"You don't have the resources of a big-league club," La Russa says. "He was looking a different ways to derive information on the team he was playing. He kept notes once they played. He was refining his ideas, analyzing his club. It helps you get into a position where you can compete.
"Preparation is just a step in the process -- a lot of people who study for the test can't take the test. The most important thing is, what happens when the game starts? It was clear to me that Andy really embraced the competition and communicated it well to his team."
Green, who attended Kentucky on an academic scholarship and graduated Summa Cum Laude with a degree in finance, says that early in his career, he was the guy who "thought he knew absolutely everything."
It took time for him to develop curiosity, just as it took time for him to develop empathy. The turning point came when he joined the D-backs and became teammates with several players who went on to leadership positions in the sport.
The group included union chief Tony Clark, Brewers manager Craig Counsell and Astros farm director Quinton McCracken, as well as two other veterans that Green cites as mentors, Damion Easley and Shawn Green.
"I had the best people sitting on the bench and talking the game with me, people I did truly respect," Green says. "That sort of opened my mind up a whole lot more."
Green sounds serious. He is serious. But he also shows a lighter side.
He mentions that getting back to the majors with the Mets in '09 enabled him to raise his career batting average to .200, joking, "There's a big difference between .199 and .200."
He even punctuates his story about Peralta's major-league promotion with humor, saying, "He actually had a box of Honey Buns in his room -- like, a crate of Honey Buns. I think he's eating better than that now."
Perhaps the best insight into Green comes from those who played indoor touch football with him after offseason workouts in Lexington during the late 2000s.
"He is the most competitive person I've ever met," says one of the participants, Indians outfielder Collin Cowgill. "There were games when we were about to fight each other."
Green would be the captain of one team, Ellis the other.
"I'm not lying: In five years of doing this, he probably went like 25-1 against me," Ellis said. "He owned my team. And he made sure I knew about it all the time."
Informed of Ellis' comment, Green cracks, "A.J. has some commitment-to-the-truth issues. The '1' never existed. It's a figment of his imagination."
Motivating to his players, merciless to opponents, eloquent, yet with an edge.
Green checks all the boxes. And he's just getting started.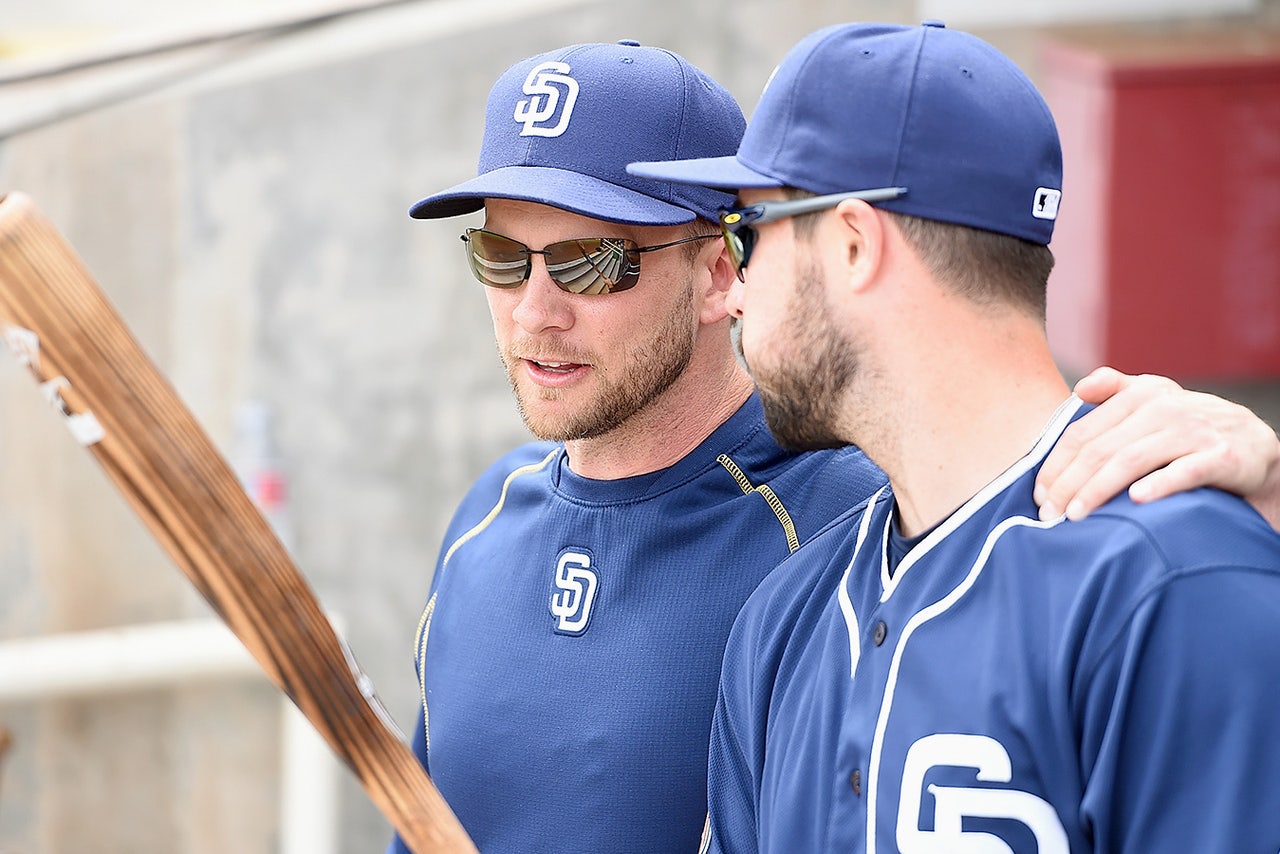 Andy Green, left, is very much a players' manager.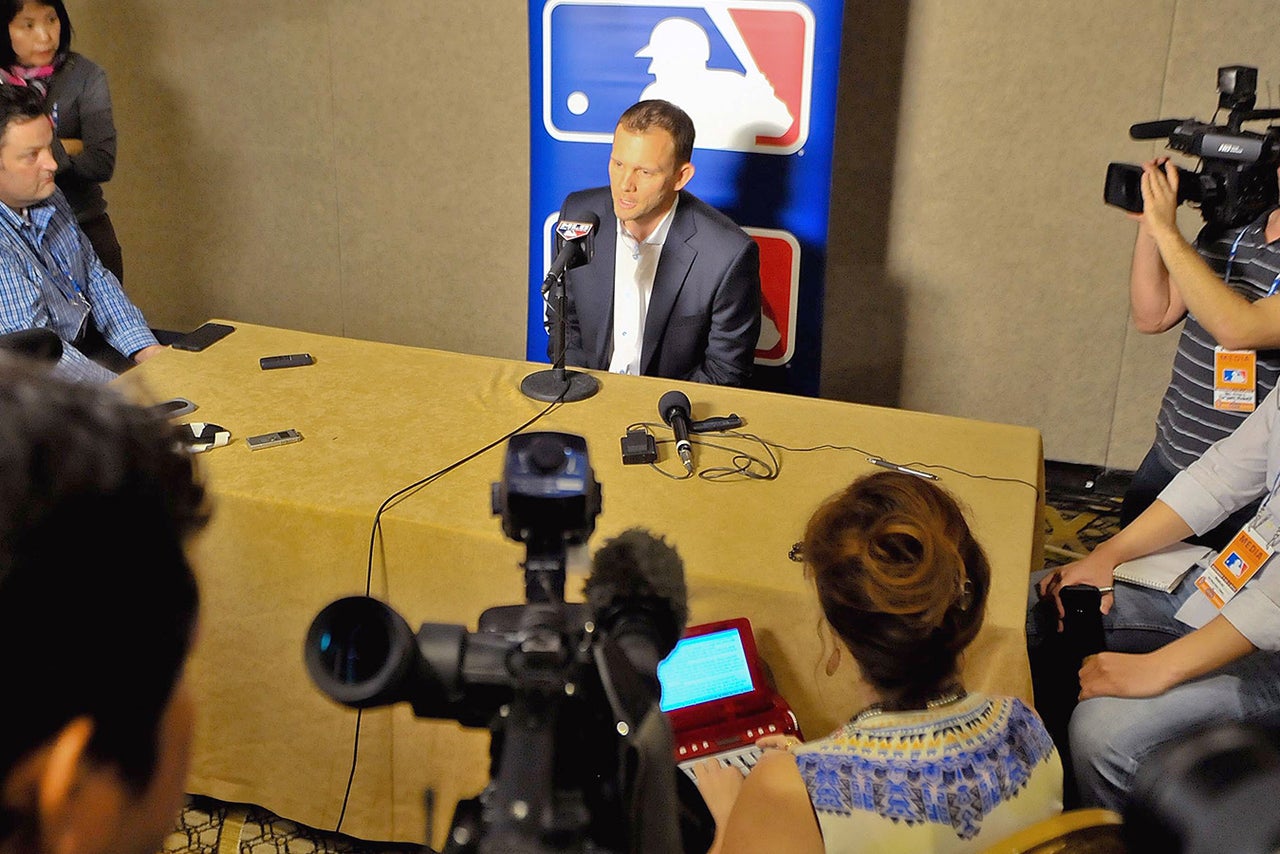 Andy Green was a center of attention at the MLB winter meetings.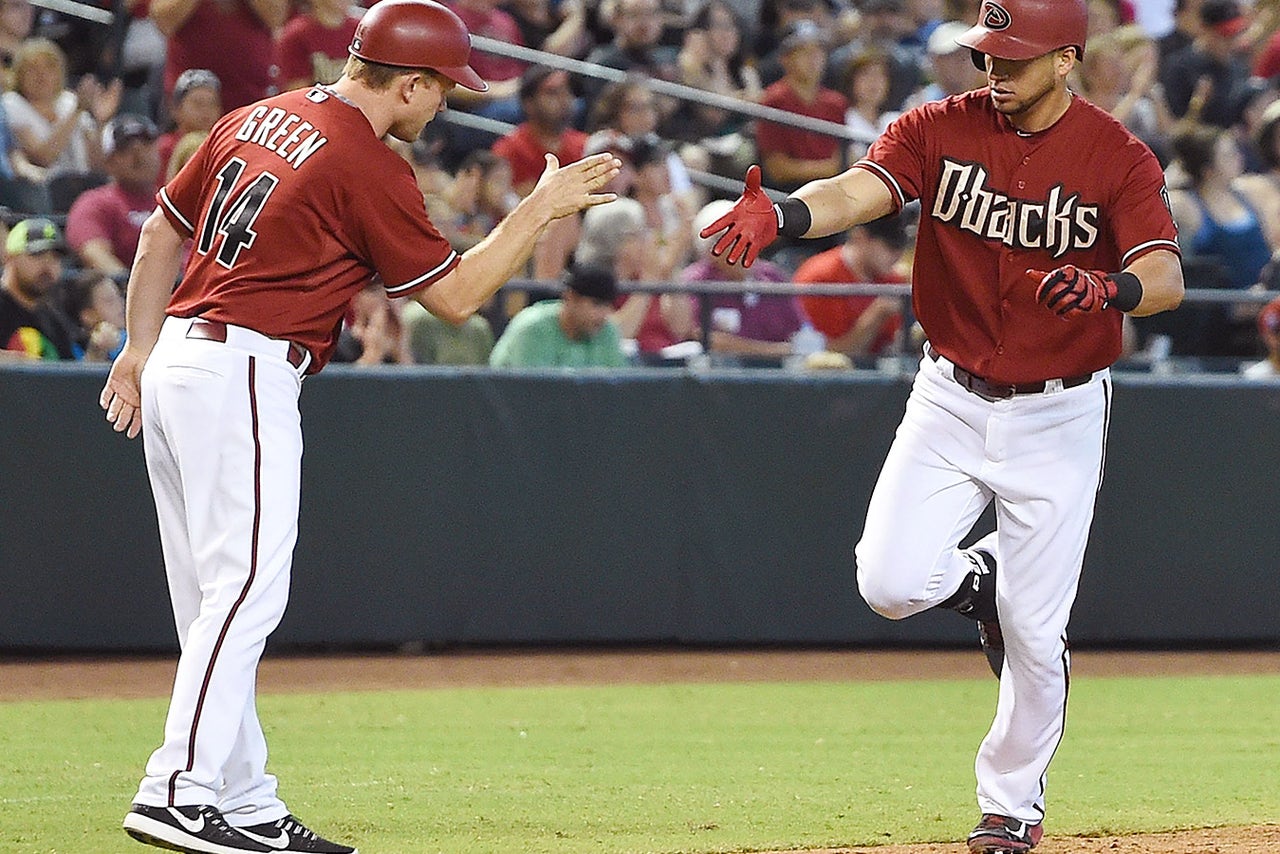 Andy Green spent a year as a Diamondbacks assistant and gave David Peralta (right) some of the best news of his life.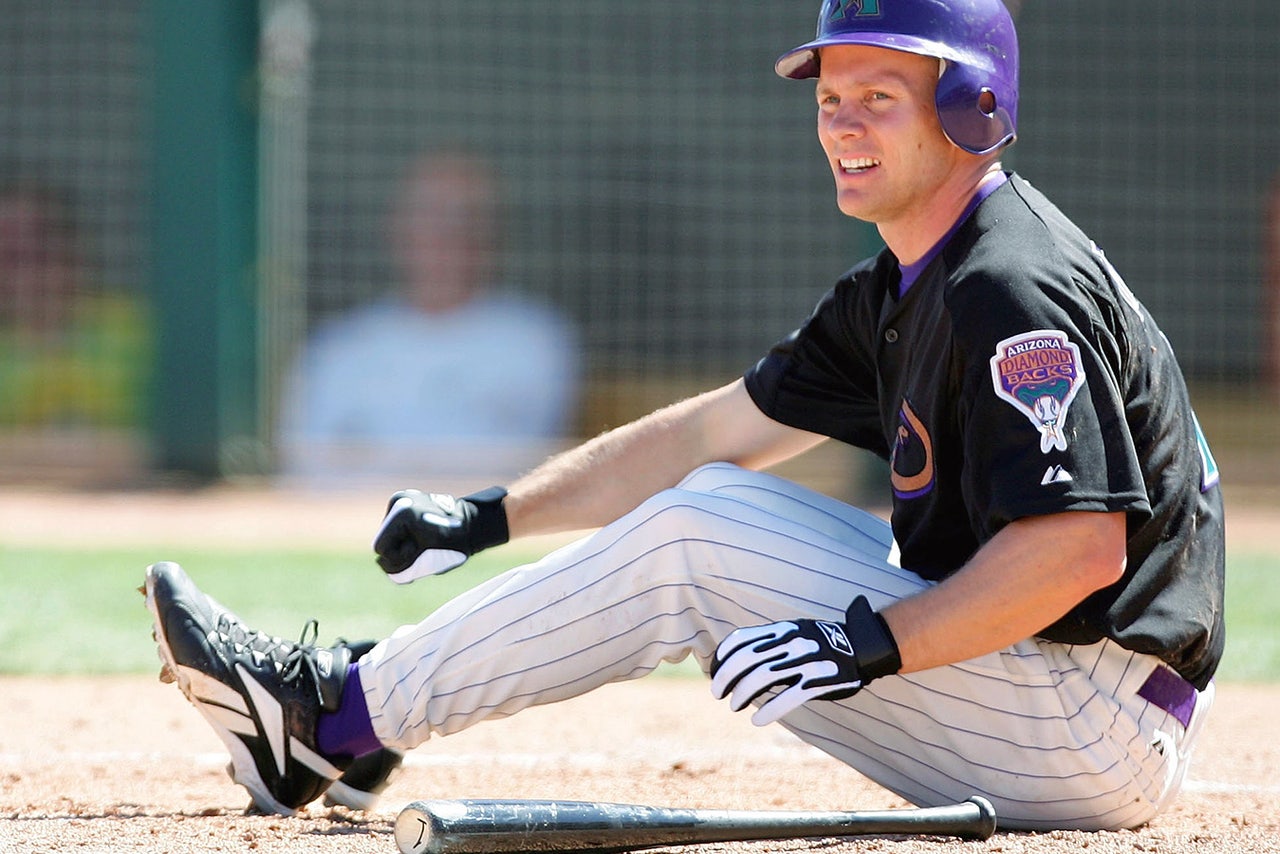 Andy Green's playing career never got far off the ground, but he found his calling with coaching.

---
---