Major League Baseball
Major League Baseball
Nats play good defense, yet little hitting in loss
Published
Mar. 31, 2011 7:12 p.m. ET

With Jayson Werth in right field and Adam LaRoche at first base, the Washington Nationals are sure they're going to be a much better defensive team this season.
And, indeed, they were absolutely fine in the field on a damp, chilly opening day against the Atlanta Braves. Even got strong pitching, too, from Livan Hernandez and four relievers.
The problem for Washington on Thursday was its offense, which managed only five hits in a 2-0 loss to Derek Lowe and Atlanta.
''It's just the first game. If you hit the panic button after the first game, we're going to have trouble. There's no reason to,'' rookie second baseman Danny Espinosa said. ''Of course, we want to win. But we did good things: We ran the bases really well, played great defense and Livo pitched great.''
Washington's best scoring chance might very well have come in the first inning when Werth, the $126 million man, and Ryan Zimmerman singled, putting runners at the corners with one out. But Lowe (1-0) got LaRoche - a free agent brought in to take over for the departed Adam Dunn at first base - to pop out to second, and Michael Morse - who earned the left-field job vacated by the traded Josh Willingham - to ground out.
''Lowe really locked down,'' Nationals manager Jim Riggleman said.
Making his ninth opening day start, Hernandez (0-1) allowed four hits and two runs in 6 2-3 innings, retiring 16 of the last 17 batters he faced.
He got help from Werth's two diving catches. And nice fielding plays by Zimmerman, LaRoche and Espinosa, too.
''We're very talented. ... We have some guys that are really, really good defensive players and some guys that are learning to be really, really good defensive players,'' said Zimmerman.
Atlanta went ahead in the first inning, when Chipper Jones doubled for the first hit by anyone in 2011, then scored on Brian McCann's single.
''I was busting it out of the box,'' Jones said. ''Didn't necessarily want to slide, but I had to.''
Jason Heyward homered leading off the second.
Heyward also homered in Game 1 a year ago, in his first major league at-bat. According to STATS and the SABR Home Run Log, he's only the second player in major league history to homer in his first at-bat of his team's opening day game as a rookie and again the following year. The other was Kazuo Matsui with the New York Mets in 2004 and 2005.
The Nationals were without their most prized young player, pitcher Stephen Strasburg, who flew back to Florida on Thursday to continue rehabilitation from reconstructive elbow surgery that is expected to sideline him for most of 2011.
In front of a non-sellout crowd of 39,055, neither starting pitcher was bothered one bit by the cold - it was 41 degrees when Hernandez threw a called strike to Martin Prado for the first pitch at 1:11 p.m. - or by the misty drizzle that came and went.
''I couldn't really feel my toes,'' Nationals reliever Tyler Clippard said.
Lowe gave up three singles in 5 2-3 innings. He struck out six and walked two.
The Braves played their first regular-season game since Bobby Cox retired at the end of 2010 after two decades - and 15 playoff appearances - as their skipper.
''It doesn't feel any different. A win's a win,'' said Gonzalez, who previously managed the Florida Marlins. ''I'm wearing this uniform and, hopefully, I'm wearing it for a long time and get a lot of wins.''
As he spoke, a 2002 bottle of Dom Perignon champagne rested in a box on the desk in the visiting manager's office - a bubbly gift from Atlanta's trainers.
''I didn't know they made that much money,'' Gonzalez said with a chuckle.
It was easy to smile, thanks to the way his club played. And one season after the Year of the Pitcher - a pair of perfect games 20 days apart, four other no-hitters - things got started with a shutout.
''Both clubs pitched good,'' Riggleman said, ''but they were a little better than us today.''
NOTES: Werth went 1 for 4. ... Nationals leadoff hitter Ian Desmond went 0 for 4 with two strikeouts. ''I was a little geeked up today,'' he said. ... Espinosa went 2 for 3 with a double.
---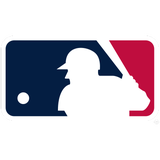 Get more from Major League Baseball
Follow your favorites to get information about games, news and more
---