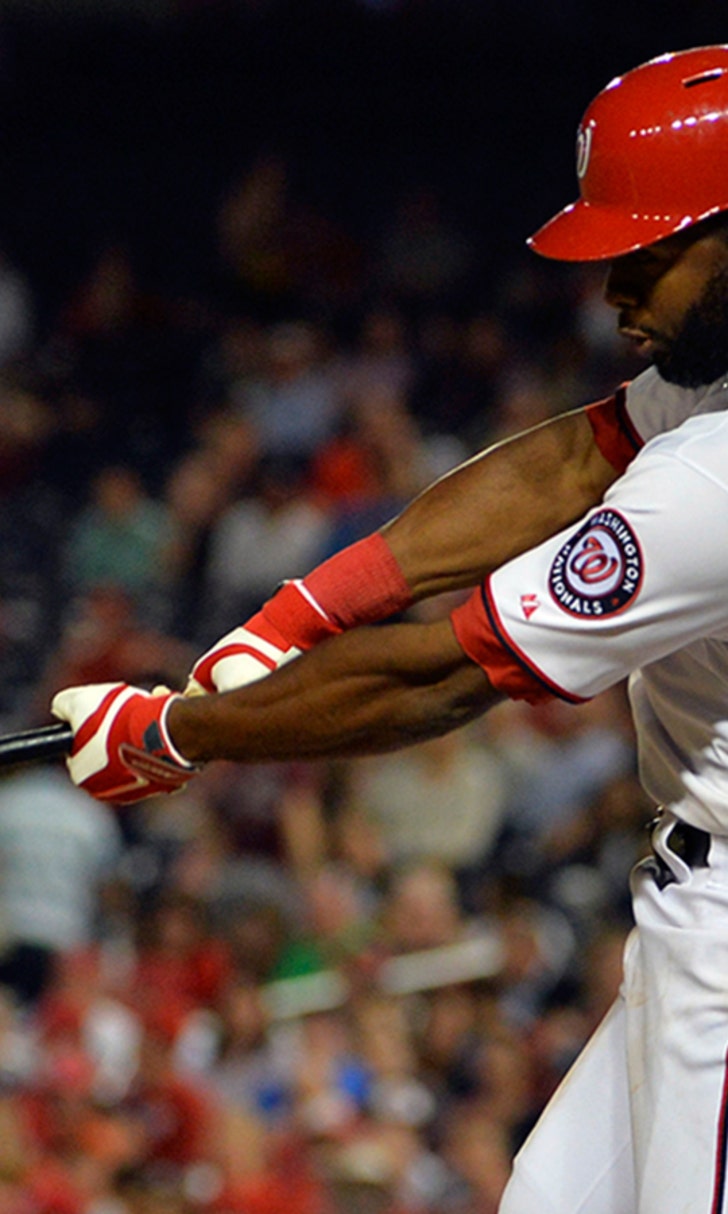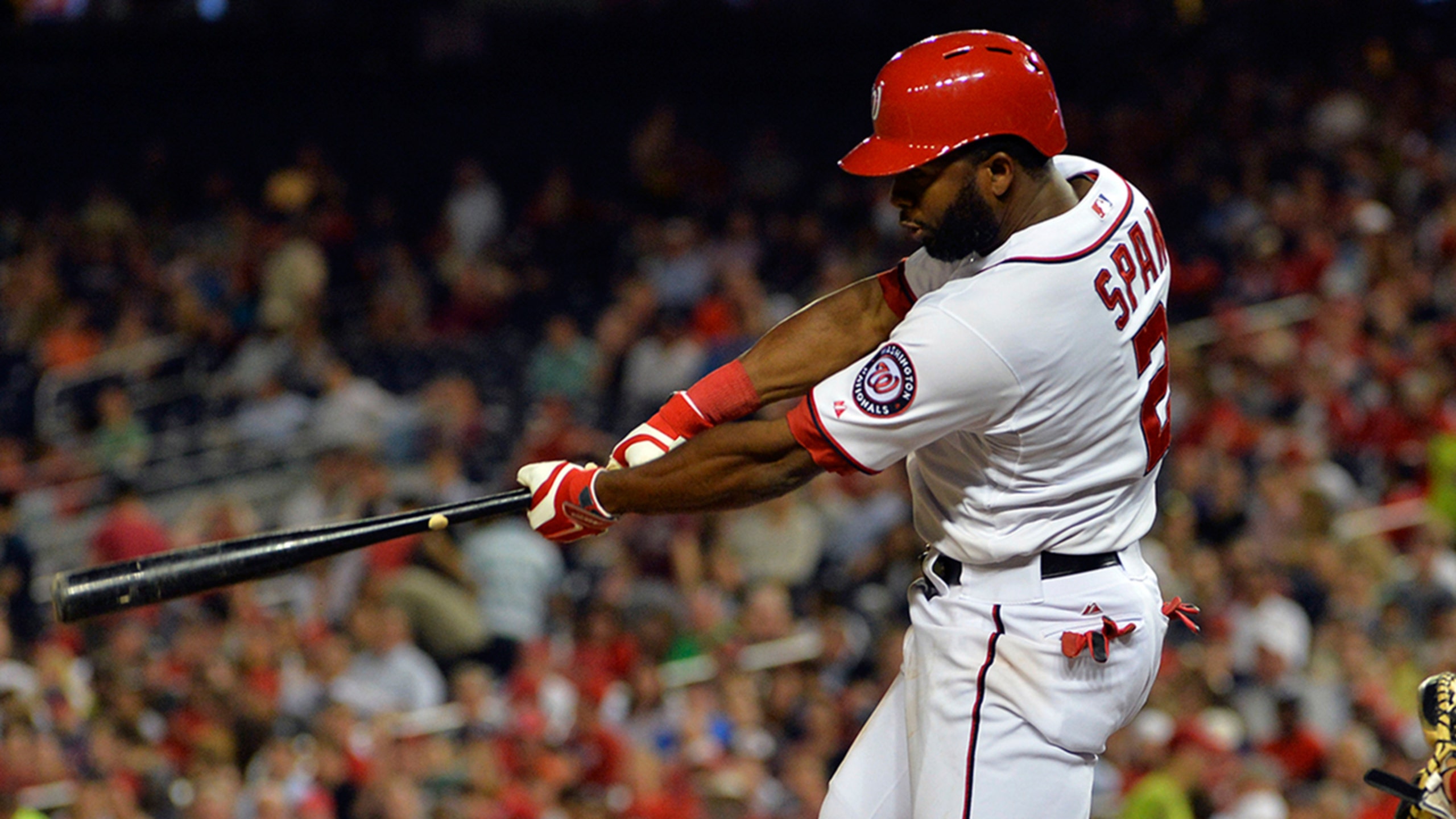 Nationals' Span takes first steps toward return with rehab assignment
BY foxsports • August 17, 2015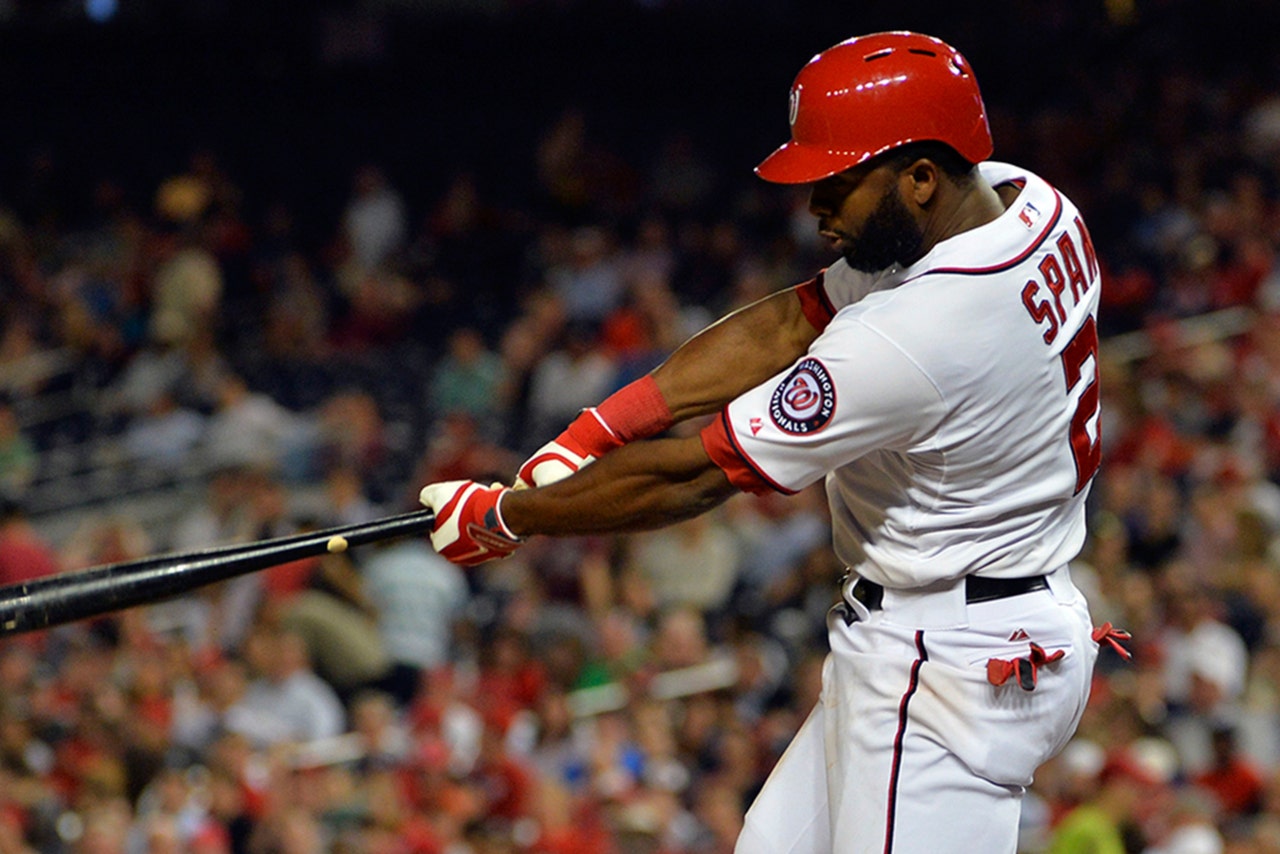 The Washington Nationals are mired in a deep slump but received a sliver of good news when center fielder Denard Span started a rehab assignment at Class A Potomac on Sunday. 
Span, who has been battling a balky back, went 0-for-2 in three innings in his first game action since July 6 and admitted he felt the effects of the lengthy layoff.
"I haven't sprinted like that or reacted like that to a ball in a month, so it felt good considering I haven't done anything like that in a month," Span said. "My legs felt a little like Jell-O because I haven't played in awhile. ... But overall, a good day."
Span's teammates are floundering without him. The Nationals have dropped six games in a row to drop below .500 and trail the first-place New York Mets by 4 1/2 games in the National League East.
Span is batting .304 this season and his impact on Washington is reflected in the numbers: The Nationals are 35-24 with him in the lineup and 23-35 when he sits out. Span plans to continue his rehab Tuesday at Class A Potomac barring the type of setback that forced him to shut it down earlier this month.
"It's been tough to watch," Span said. "I know we're going through a rough patch. I'm still confident that we'll turn it around. I have to do what I need to do to take care of me. I can't rush it."
(h/t Washington Post)
---
---