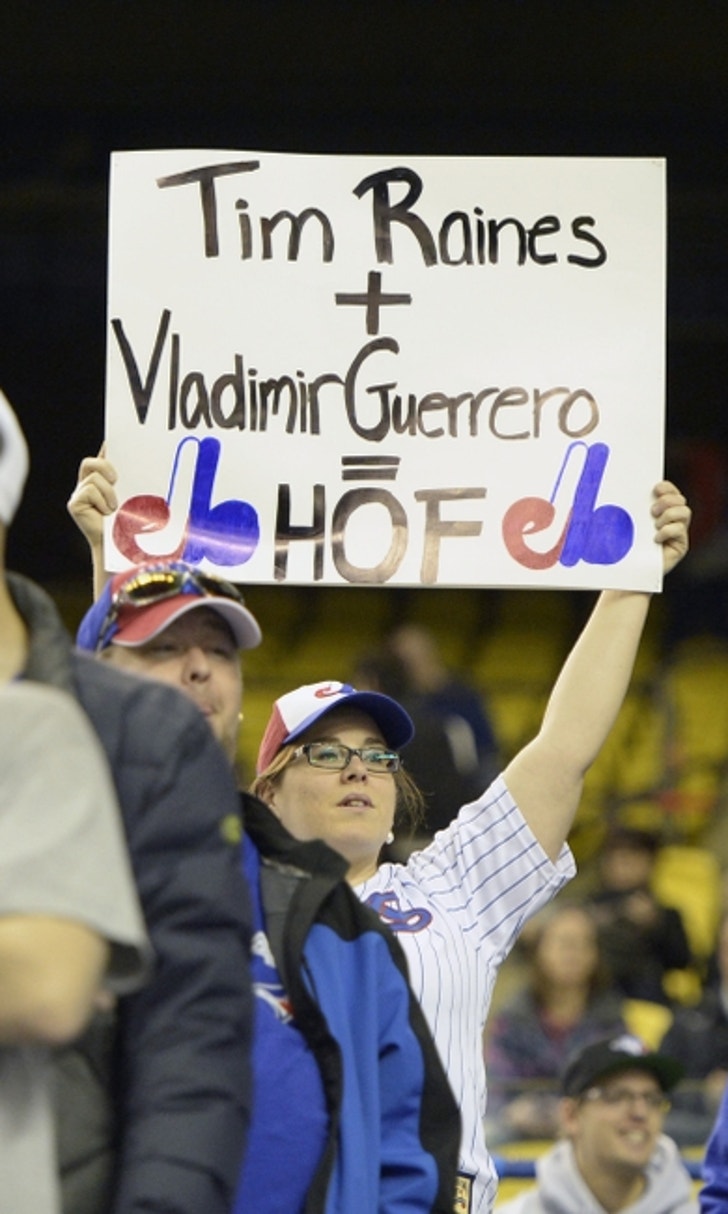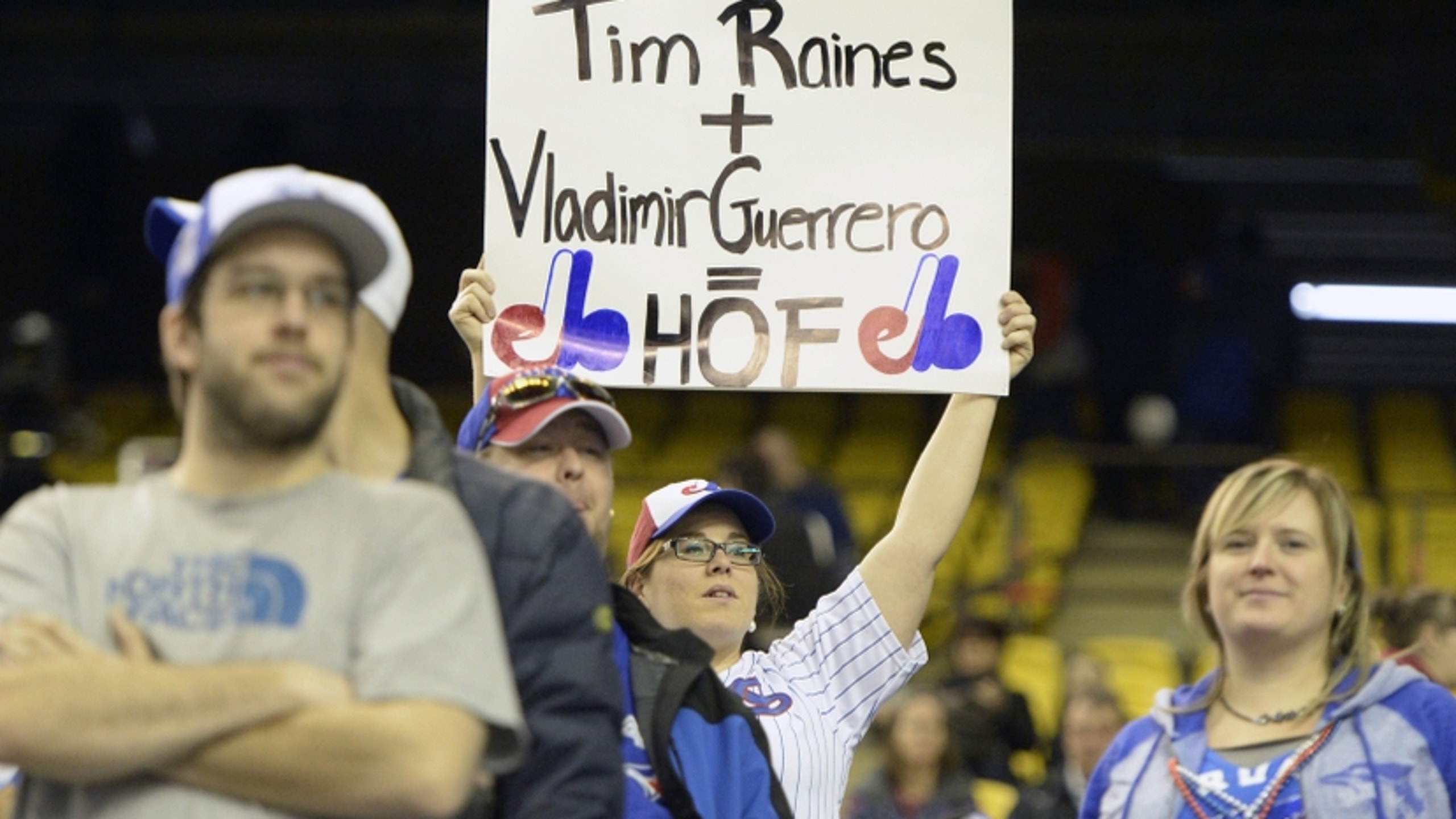 Montreal Expos: Could We See an All-Expos Outfield in HoF Class 2017?
BY Fansided and s.a. rose/FanSided via Call to the Pen • December 27, 2016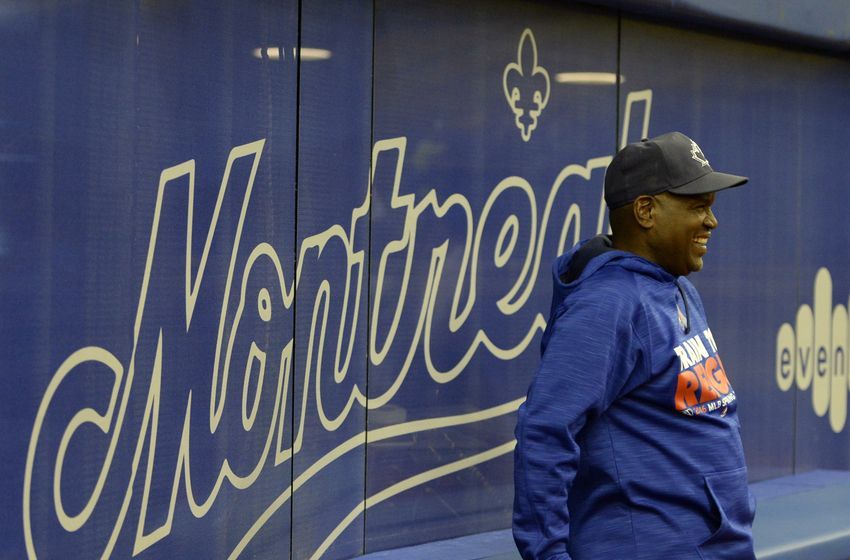 With Baseball's latest Hall of Fame Class about to be announced in January 2017, two of the four most likely candidates to be elected played for the Montreal Expos. Two Expo outfielders would be a shot in the arm for Montreal baseball fans and their bid for MLB expansion, but is there a third Expo outfielder that Hall of Fame voters are overlooking? Here is some quick and dirty analysis of the Hall of Fame cases for three outstanding players that roamed Montreal's outfield.
As one of the Commissioner Rob Manfred's personal favorites for expansion, the Montreal Expos could take the field again in the near future. Building on the legacy of baseball in Montreal would be fantastic as many fans still exist in Canada and Expos gear can still be seen around the world for a club that moved to Washington in 2004.
The Big O (Montreal's stadium) has been witness to some outstanding outfielders to grace the "legendarily awful turf" and one of them (Andre Dawson) has already been inducted into the Hall of Fame. There are three Expo outfielders on the short list for 2017 with a legitimate case to enter the Hall of Fame. There will be some real drama as well with two of them likely to be just over – or just short – of the 75% threshold for entry.
Let's look at the candidates…
Apr 1, 2016; Montreal, Quebec, CAN; Former Montreal Expos player Tim Raines salutes the crowd during a ceremony before the game between the Boston Red Sox and the Toronto Blue Jays at Olympic Stadium. Mandatory Credit: Eric Bolte-USA TODAY Sports
Tim Raines
With an assist from the Canadian government citing his on-base percentage, could this be the year Tim Raines gets in? This is his last year of eligibility to be voted in by the BBWAA and Raines needs a 5.3% increase from voters to pass the 75% threshold. While not particularly well-marketed during his playing career – his lack of an exciting nickname beyond "The Best Lead-off Hitter not named Rickey Henderson" might be part of the reason his candidacy hasn't registered with voters for this long – the numbers during Raines' playing career should speak for themselves.
The highlights:
Where Raines' candidacy has suffered:
Next: First Year on the Ballot
Apr 3, 2015; Montreal, Quebec, CAN; Former Montreal Expos Vladimir Guerrero throws the first pitch before the game between the Cincinnati Reds and the Toronto Blue Jays at the Olympic Stadium. Mandatory Credit: Eric Bolte-USA TODAY Sports
Vladimir Guerrero
In his first year of eligibility, Vladimir Guerrero is expected to come close to cracking the 75% threshold. While he definitely put the fear of God into opposing pitchers, Guerrero doesn't have the usual milestone numbers that HoF voters have come to expect, and he is definitely not even the best player to wear #27 in Anaheim any more. While most will assume Guerrero is a definite Hall of Famer, it will be interesting to see if he makes it in with his first opportunity.
The Highlights:
What Guerrero is well known for is the one bounce play – whether at the plate or in right field – the cannon arm in right field augmented by perhaps being the best bad ball hitter in recent memory. He had the ability to hit for average (.345 – finishing top 3 in the NL) and power (44 home runs – finishing top 5), as well as join the 30-30 club twice, just missing out on the 40-40 club when his 39 home runs and 40 steals in 2002 left him one home run shy. Playing in the NL at the same time as Barry Bonds and in a baseball town like Montreal that was far removed from the spotlight kept Guerrero from finishing higher than fourth in NL MVP voting during his time with the Expos. His first season with the Angels, he took home the AL MVP in 2004 and finished in the top 3 in MVP voting three of his first four seasons in Anaheim.
Vlad Guerrero's peak seasons were some of the best for his era (especially when compared to the steroid users he was up against) and it is why he will be in the Hall of Fame in this class or the one that follows in 2018.
Where Guerrero's candidacy suffers:
That said, it is anyone's guess if he gets in this year. Vlad will be right around 75% and it would be great for Montreal baseball fans to see two Expos (Tim Raines) get in as part of the same class in 2017.
Jul 18, 2015; Toronto, Ontario, CAN; Canada first base coach Larry Walker (33) yells at the baserunner against Puerto Rico during the 2015 Pan Am Games at Ajax Pan Am Ballpark. Canada beat Puerto Rico 7-1 Mandatory Credit: Tom Szczerbowski-USA TODAY Sports. Montreal Expos.
Larry Walker
Remembered more for his years in Colorado, the 1997 NL MVP was always a threat to put up some ridiculous numbers in the late 1990s in the thin air of Denver. Between 1997 and 1999, Walker's peak three seasons had on-base percentages of .452, .445 and .458 (and won Gold Gloves in all three seasons as well). While he wasn't hitting at that caliber with the Montreal Expos, Walker was getting baseball's attention finishing 5th in NL MVP voting in 1992 and 11th in 1994 – a season where he hit 44 doubles in 103 games during that strike-shortened season when Montreal had the best record in baseball.
The Highlights:
Where Walker's candidacy suffers:
As often happens this time of year, there are some great cases made for consideration into the Hall of Fame and Walker's candidacy is no different.  Particularly compelling cases can be found here at fangraphs.com, here at hallofstats.com, here at purplerow.com and SI's Hall of Fame analyst Jay Jaffe's take on Walker here. While it's a shame Walker likely won't make it this year to have an entire Expo outfield enter the Hall together, hopefully enough voters analyze Walker's case and his percentages increase before his eligibility runs out.
More from Call to the Pen
This article originally appeared on
---
---