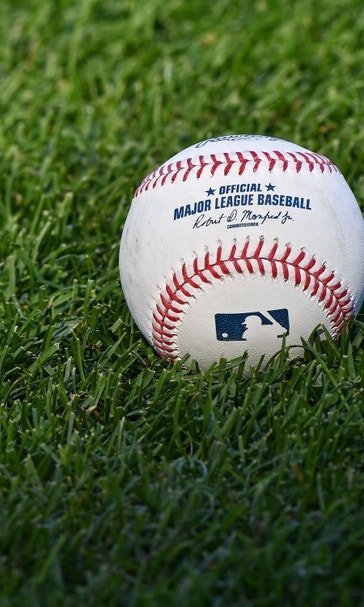 MLB History: Designated Spitballers Allowed to Use Pitch
December 17, 2016

Fansided, David Hill/FanSided via Call to the Pen
Even though the spitball was banned in 1920, there were still a few MLB pitchers allowed to use the pitch. That list was determined on this day in 1920.
The spitball was an often times devastating pitch in the MLB. Even if a batter knew it was coming, there was no telling where the pitch would end up. The saliva used on the ball, or whatever other substance, caused it to move in unpredictable ways. That pitch, used by the likes of Ed Walsh and Jack Chesbro, became a true weapon when thrown properly.
However, since no one knew where the ball was going, it could be hazardous. After Ray Chapman was killed with an alleged spitter, the MLB sought a way to eliminate such an occurance from happening again. As such, the spitball was banned.
But what to do with those pitchers who were already throwing a spitter? That was a tough question that the game had to face. Finally, on this day in 1920, it was agreed that the 17 MLB pitchers currently throwing a spitball would be grandfathered in, and allowed to continue to throw the ball for as long as their careers lasted. A similar list was created for the Minors, but as it would not carry over into the Majors, they were essentially stuck.
More from Call to the Pen
Several notable pitchers were on this exempt list. Jack Quinn, who was the oldest player in American League history to hit a home run, was still throwing the spitter at 49 years old. The last legal spitballer, Burleigh Grimes, pitched the final game of his Hall of Fame career in 1934, nearly 14 years after the ban.
Yet, just because a pitcher was not on that grandfathered list did not mean that they did not throw one. Notable stars such as Gaylord Perry and Don Drysdale admitted to using the spitter. Other pitchers were caught doing so, such as Joe Niekro. And then, there were those suspected of doctoring the ball, like Don Sutton. A few pitchers managed to have Hall of Fame careers using the spitter, even after the ban.
These days, with cameras everywhere, it would be much harder to get away with such a pitch. Every imaginable angle can be viewed, allowing suspicious teams the ability to see if a pitcher is doctoring the ball. And, with any scuffed balls immediately taken out of play, any attempt to doctor the ball would be noticed anyway.
The spitter may have been banned, but that did not mean everyone was banned from using the pitch. On this day in 1920, the exempt list, featuring 17 names, determined who could still throw the spitter.
---
---