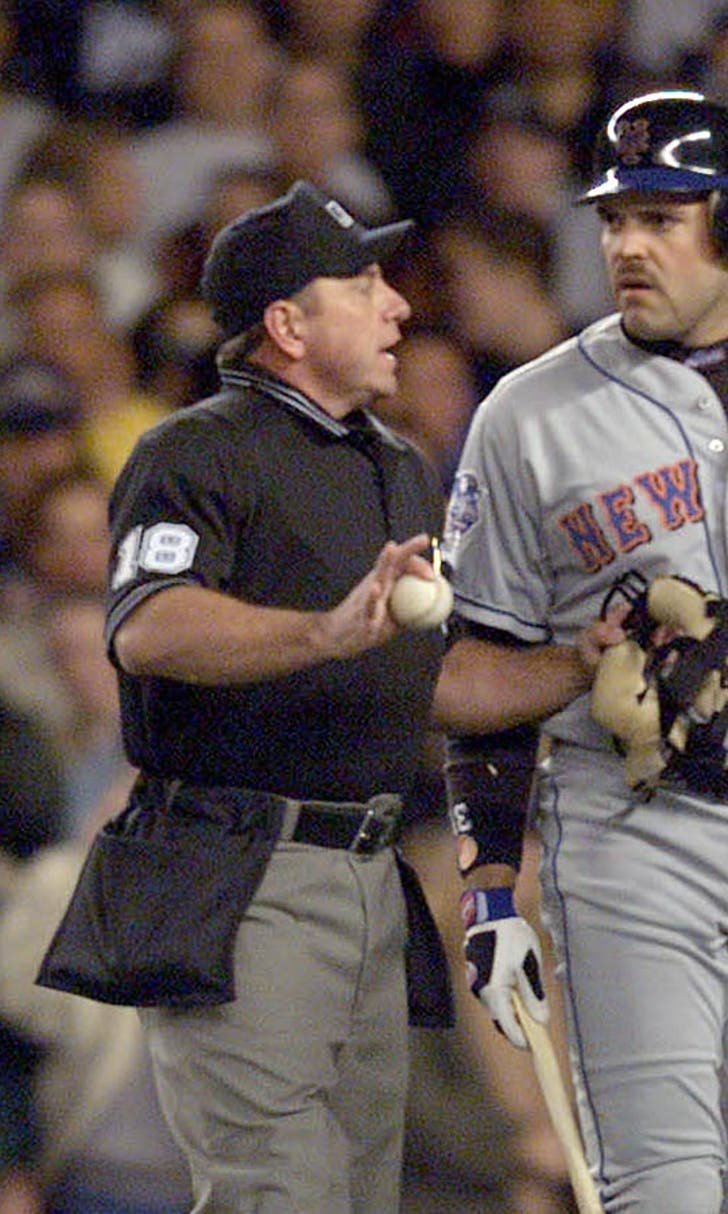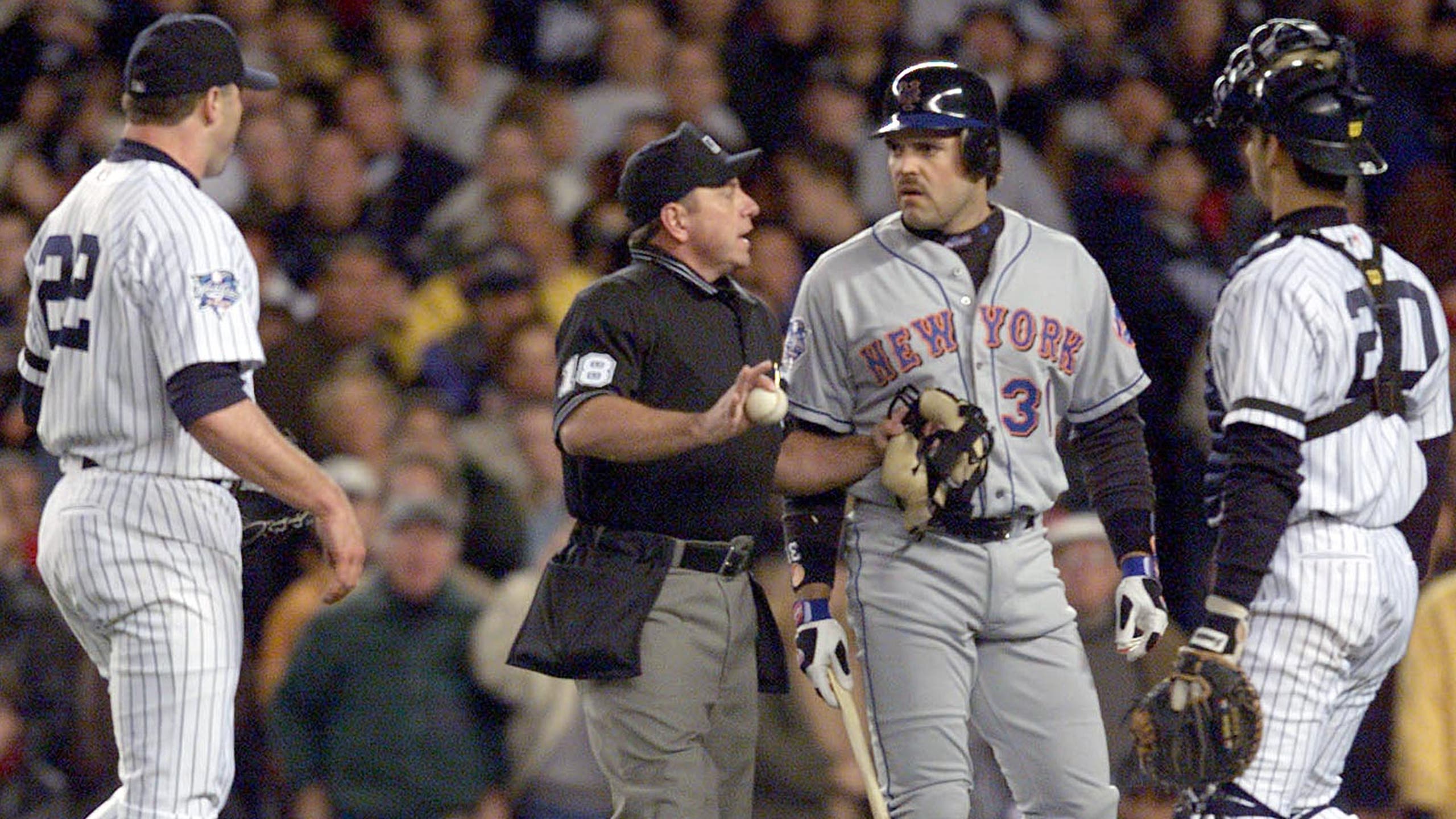 Mike Piazza's 2000 World Series broken bat fetches big bucks in auction
BY foxsports • February 25, 2014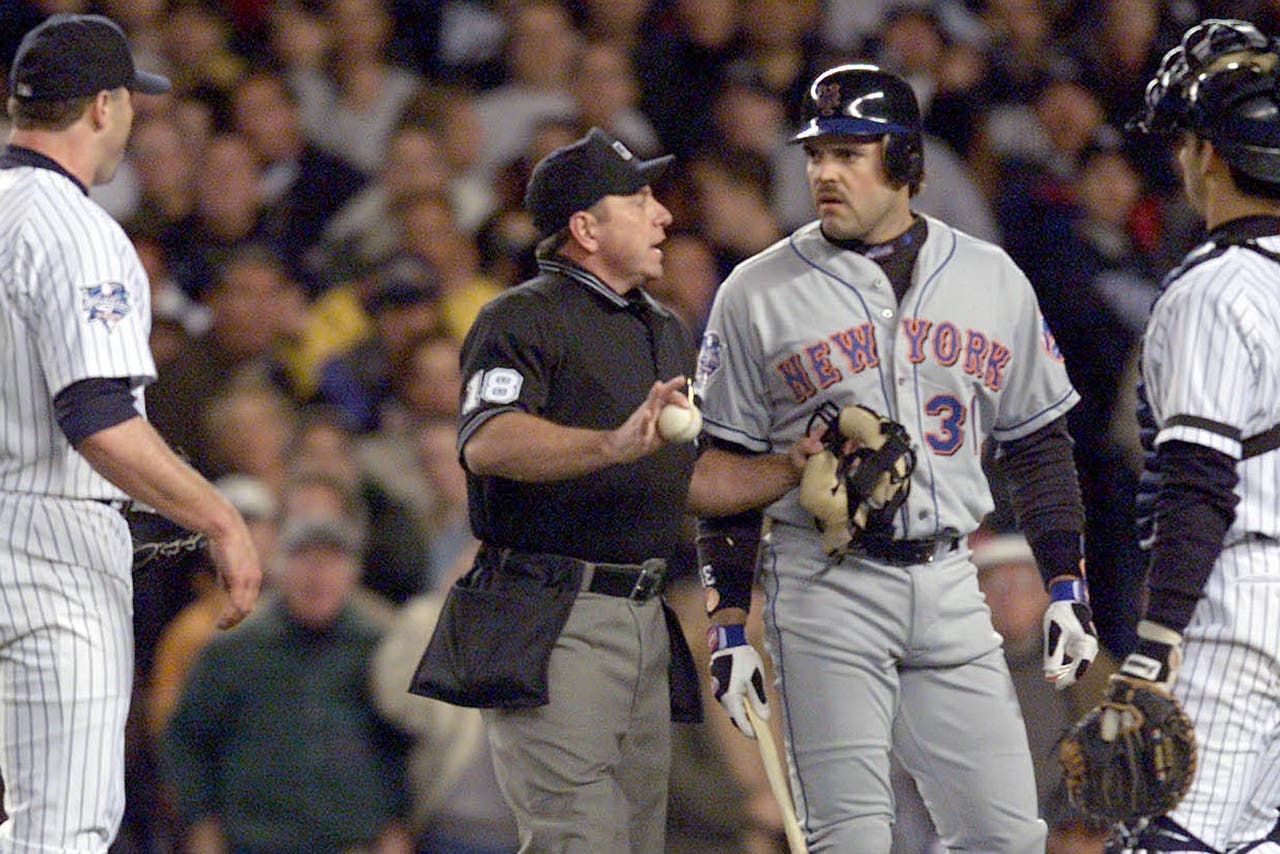 The one enduring memory from the Subway Series just earned a former New York Yankees employee a nice chunk of change.
Every baseball fan remembers the incident that took place during Game 2 of the 2000 World Series, when Yankees pitcher Roger Clemens hurled a shard of Mike Piazza's broken bat back at the Mets catcher as he trotted to first base.
Then-Yankees strength coach Jeff Mangold scooped up the shattered bat at the conclusion of the game. It remained in his possession until this past Sunday, when it sold for $47,800 at an auction.
"I've had it for 13 years, mainly in the office here at the house," Mangold told Newsday. "It's time for it to move on." Mangold, who last worked for the Yankees in 2006, said he was surprised nobody ever came calling about the bat, which represents one of the iconic moments in recent World Series history.
"There was no mention of it, just no mention of it at all," he said. "Just a handful of friends of mine know about it. I wasn't out to show it off or anything. It was just something that was known among our family. Very strange, for all these years, nobody ever mentioned. The Hall of Fame never inquired about it. No one did."
Take a look back at Clemens' bat fling in the video below.
---
---