New York Mets
New York Mets
Mets dedicate field to late public relations assistant
Published
Jun. 2, 2017 3:59 p.m. ET

LITTLE FERRY, N.J. (AP) David Wright vividly recalls his introduction to Major League Baseball in 2004.
''I was 21 years old and I just got called up to the Mets,'' Wright said. ''I didn't know how to get to the ballpark. I didn't know how the ballpark worked. I didn't know my way around. I didn't know where we could sit, where I could get something to eat, nothing.''
It was at that point that the future New York captain was introduced to Shannon Dalton Forde, who at the time was the team's assistant public relations director.
''She was the driving force behind me learning all about that,'' Wright said of Forde, who died from breast cancer in March 2016 at 44. ''That was the beginning of what became a pretty good friendship. She told me where it was safe for me to hang out. She treated me like I was her younger brother.''
Friday afternoon, in her beloved hometown of Little Ferry, there was a baseball field dedication in honor of Shannon Dalton Forde. Some $240,000 was raised through a charity auction to refurbish the grassy area of a park where Dalton Forde played as a young girl and turned it into a baseball field, complete with fences, dugouts, scoreboards and picnic areas.
Hundreds of people - from former managers and players to current players such as Wright and current Mets general manager like Sandy Alderson - turned out for the official dedication of the new field that was constructed with the help of Major League Baseball, as well as the borough's Police Activities League.
Wright didn't want to dwell on his own physical challenges. The seven-time National League All-Star has not played in more than a year and remains diligent in his rehabilitation from back and shoulder surgeries.
''I'm just trying to get better day by day,'' Wright said of his battle with spinal stenosis. ''I'm grinding it out. It is pretty frustrating.''
Alderson , who has battled his own cancer for the last 18 months, said that he drew courage and strength from Dalton Forde, a mother of two young children.
''The way she chose to respond to her illness was definitely inspirational to me,'' Alderson said. ''She was a motivation to a lot of us. She always had a smile on her face despite facing a serious illness. No one was as feisty both physically and spiritually.''
Jay Horwitz, who has been the Mets' PR director for the last 40 years, became especially close to Dalton Forde.
''She was one of a kind,'' said Horwitz, who put time and resources into the project. ''She had a lot of courage, especially at the end. She fought it right until the end. The front office loved her. The players loved her and the media loved her. That should tell how much she was loved.''
''Shannon was like a daughter to Jay,'' said former Mets pitcher and current MLB Network analyst Al Leiter. ''Shannon was a dedicated member of the PR department, but beyond that, she formed friendships with a lot of people. She was always smiling, always willing to help. To have this for her and for her family is amazing. Her legacy lives on. She was loved in every way.''
Despite her illness, Dalton Forde was on hand for the 2015 pennant run that resulted in a trip to the World Series.
''Shannon was able to connect with everyone,'' Mets chief operating officer and co-owner Jeff Wilpon said. ''I always admired the way she was able to blend her family with her job. And she worked all the way until the end. She worked for us for 22 years and was one of a kind.''
Former Mets closer John Franco said that the turnout to honor Dalton Forde ''shows how well liked she was.''
''Having her name on this field is special,'' said Franco, who worked with Dalton Forde for 14 years. ''People don't realize all she did off the field. Her kids can come here and play here like Shannon did, but now their mom's name is on the field. It's a great tribute to her.''
''We might have lost Shannon, but her soul and spirit is right here,'' said Ron Darling, a former Met pitcher and current analyst on SNY. ''It's a great legacy to have.''
Others on hand included former Mets managers Bobby Valentine and Willie Randolph, former general manager Omar Minaya, former assistant general manager Jim Duquette and former Mets player Todd Zeile.
---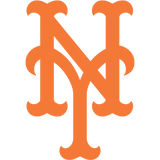 Get more from New York Mets
Follow your favorites to get information about games, news and more
---