Major League Baseball
Major League Baseball
Mets 11, Rays 2
Published
Jun. 13, 2012 4:58 a.m. ET

Chris Young took a big step forward in his comeback with the New York Mets.
The 6-foot-10 right-hander settled down after a shaky first inning to get his first win in more than a year Tuesday night, helping the Mets stop a three-game losing streak with an 11-2 victory over the Tampa Bay Rays.
''Anytime you contribute to a team win, that's what it's about. Regardless of who gets the win, for me just to be part of a win is the most important thing,'' Young said. ''The credit goes to all the guys tonight, the lineup. ... Top to bottom, we've got a group of fighters, and it's fun to be part of it.''
Young allowed nine hits while throwing 106 pitches over 5 2-3 innings. He walked two and struck out four in his second major league outing since returning from shoulder surgery that sidelined him most of last season. The right-hander appeared to get better and better as the progressed, winning for the first time since beating Philadelphia 7-1 on April 5, 2011 - his first start in a Mets uniform.
''The command got better. Life on the ball got better,'' Young said. ''Everything felt a lot better as I went. It was a positive sign.''
Rookie Jordany Valdespin drove in a career-high four runs, three of them with a pair of two-out hits. The Mets, swept last weekend by the crosstown rival Yankees, have scored a major league-leading 134 runs with two outs - nine of them in their first appearance at Tropicana Field in 11 years.
Young yielded a bases-loaded single to Hideki Matsui and a sacrifice fly to Will Rhymes in the first. The right-hander, who launched his comeback by allowing three runs and six hits in five innings of a no-decision against Washington on June 5, worked out of tight spots in the next two innings to keep the Mets close.
''It started with Chris holding it together,'' Mets manager Terry Collins said. ''Two fly balls that should have been caught that drop in, and he fights through those and doesn't let them hurt him too bad. It kept us in the game.''
Valdespin's two-run single off Alex Cobb (2-3) put New York ahead 3-2 in the fifth. His two-out RBI double was the first big blow in the Mets' six-run seventh.
Daniel Murphy followed with a two-run single that made it 6-2. Ike Davis finished the Rays off with a three-run homer off reliever J.P. Howell.
''They have this propensity to score two-out runs, which they did again tonight. I mean, it's just unbelievable. Nobody on, two outs and all of sudden the floodgates open,'' Rays manager Joe Maddon said. ''That's not the way you draw it up, but you've got to give them a lot of credit. The Mets are playing the game well and hard. That's how they beat us tonight. They just outplayed us.''
Since the start of the 2010 season, Young has only made 10 starts for the Mets and the San Diego Padres. He's 4-0 with a 1.81 ERA over that stretch.
Cobb, dropping his third straight start after winning the first two following his promotion from Triple-A Durham, allowed six runs and seven hits in 6 2-3 innings.
The loss stopped Tampa Bay's four-game winning streak. Maddon felt his team may have played its best game in completing a weekend sweep of the Miami Marlins only to follow up two nights later with its worst.
''We've been playing pretty good,'' Maddon said, noting that a pair of first-inning errors set the tone for a sloppy night. ''That was a clunker.''
The Mets' struggles with runners in scoring position continued. After going 5 for 18 in such situations while being swept by the Yankees, New York was 0 for 4 in the first two innings against Cobb. The first run scored against the Tampa Bay starter raced home on shortstop Elliot Johnson's fielding error.
The Rays weren't much better, going 2 for 8 with runners in scoring position in the first three innings. Only one run scored when Matsui lined a pitch off the right-field wall with the bases loaded in the first, and Young worked out of a jam in the second by striking out Rhymes and Jose Molina after giving up singles to B.J. Upton and Matt Joyce to begin the inning.
Cobb retired eight in a row before the Mets finally broke through against the right-hander with two outs in the fifth. Omar Quintanilla singled and Kirk Nieuwenhuis doubled before Valdespin's two-run single.
Valdespin picked up his fourth RBI of the night when he grounded out in the eighth. Lucas Duda following with a two-out RBI single that made it 11-2.
New York relievers Jon Rauch, Tim Byrdak, Miguel Bautista, Elvin Ramirez and Frank Francisco shut out the Rays over the last 3 1-3 innings.
NOTES: The Mets improved to 2-5 in interleague play. The Rays are 4-3. ... With Tampa Bay's Ben Zobrist out of the lineup because of a bruised right hand, Sean Rodriguez moved to second base and Will Rhymes started at third. Zobrist was injured when he was struck in the hand by a throw while sliding into second base during Sunday's win at Miami. X-rays were negative and he's day to day. ... Mets SS Ruben Tejada (strained right quadriceps) will attempt to do some running drills on Wednesday. INF Ronny Cedeno (strained left calf) ran around the bases, and RHP Ramon Ramirez (strained right hamstring) threw long toss. ... The Mets have agreed to terms with C Kevin Plawecki, a supplemental first-round selection taken 35th overall in year's amateur draft. ... The Rays continue to take a cautious approach to 3B Evan Longoria's return. He's been on the disabled list since May 1 because of a partially torn left hamstring. He ran before the game and could begin a minor league rehab assignment this weekend.
---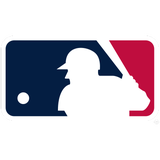 Get more from Major League Baseball
Follow your favorites to get information about games, news and more
---