Major League Baseball
Major League Baseball
Lincecum, Kemp receive largest percentage raises
Published
Feb. 20, 2010 6:27 p.m. ET

Two-time NL Cy Young Award winner Tim Lincecum received the biggest pay increase in salary arbitration as raises for players dropped back to their usual level after a sharp spike in 2009.
Eligible for arbitration for the first time, Lincecum earned a 17-fold increase from $650,000 last year to an average of $11.5 million under a two-year contract with the San Francisco Giants. That was by far the largest percentage hike for players in arbitration, according to a study by The Associated Press.
The 128 players in arbitration averaged a raise of 121 percent, down from the record 172 percent increase last year.
This year's group went from an average of $1.4 million to $3.09 million. Last year, the 111 players in arbitration increased from an average of $1.13 million to $3.07 million. The record average of $3.26 million was set in 2004.
Nineteen players received multiyear contracts, up from 14 last year and the most since 27 in 2001.
Los Angeles Dodgers Gold Glove center fielder Matt Kemp got the second-biggest percentage raise, an 11-fold increase from $467,000 to an average of $5,475,000 as part of a two-year deal. San Francisco closer Brian Wilson ($480,000 to $4,437,500) and Los Angeles Angels pitcher Jered Weaver ($465,000 to $4,265,000) each received nine-fold increases, the largest as part of one-year deals.
Pitchers got the biggest overall contracts, with Detroit's Justin Verlander agreeing to an $80 million, five-year deal and Seattle's Felix Hernandez striking a $78 million, five-year agreement. Among position players, the biggest contract was a $22 million, three-year agreement for Shane Victorino, Philadelphia's All-Star center fielder.
Just eight of the 128 players who entered arbitration last month failed to settle before hearings. Teams beat players 5-3 in cases decided by three-person panels and lead 285-210 since arbitration began in 1974. The number of hearings rebounded from last year's record-tying low, when players had a 2-1 edge for their first winning record since going 7-3 in 1996. Clubs had a 6-2 record in 2008.
Milwaukee outfielder Corey Hart ($4.8 million), Florida outfielder Cody Ross ($4.45 million) and Angels catcher Jeff Mathis ($1.3 million) won their cases, while Tampa Bay outfielder B.J. Upton ($3 million), Chicago Cubs shortstop Ryan Theriot ($2.6 million), Washington reliever Brian Bruney ($1.5 million) and Nationals reliever Sean Burnett ($775,000) lost.
---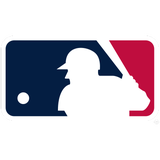 Get more from Major League Baseball
Follow your favorites to get information about games, news and more
---