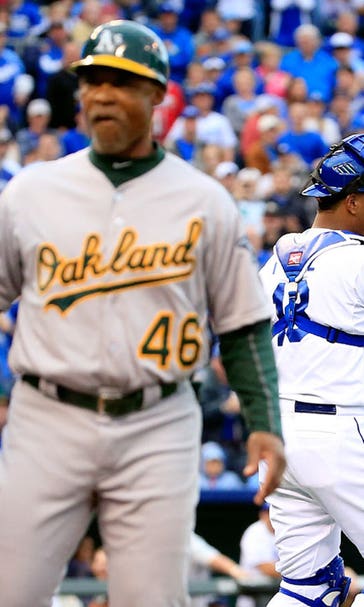 Lawrie, A's react to suspension of Royals' Herrera
April 21, 2015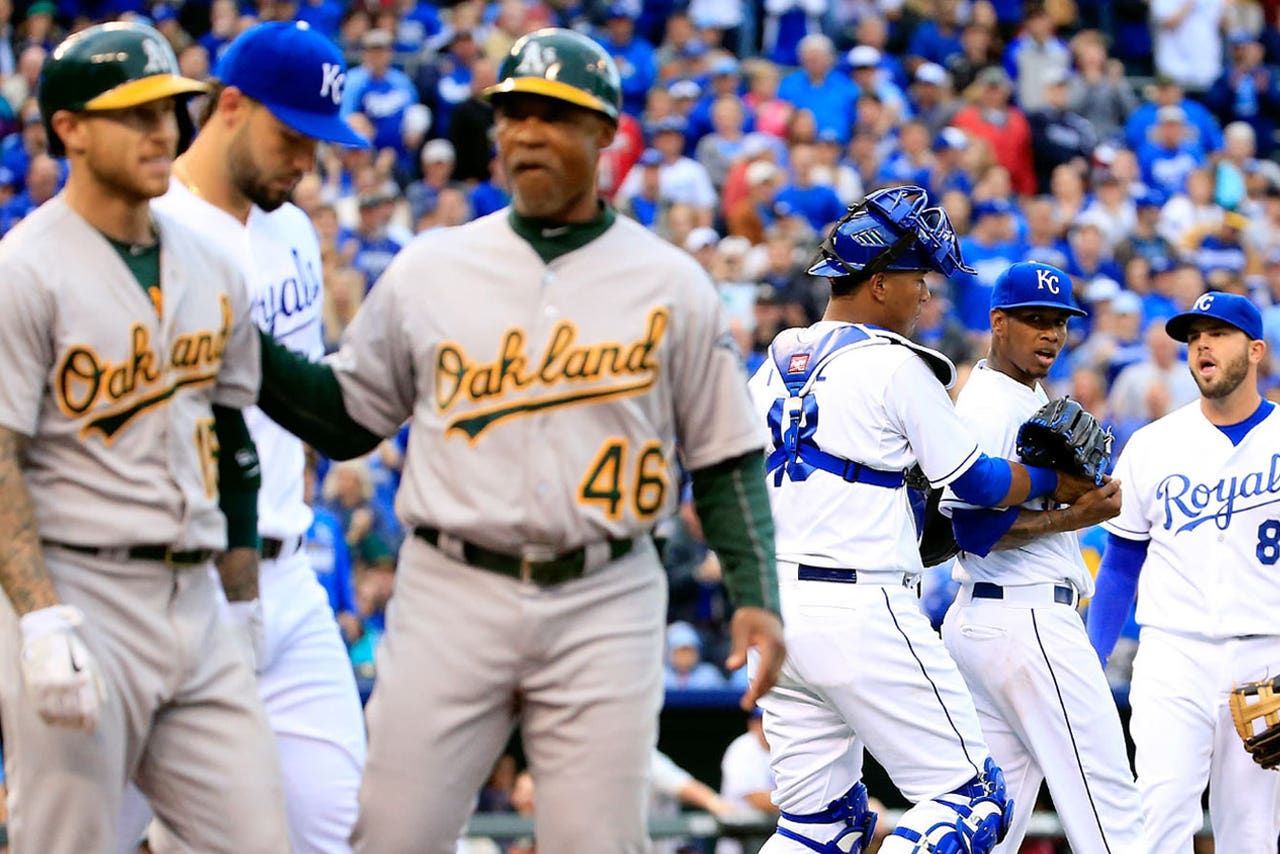 On Tuesday, MLB handed down a five-game suspension to Kansas City Royals reliever Kelvin Herrera as a result of the heated events that took place over the weekend between the Royals and the A's (and specifically Herrera, pitcher Yordano Ventura and A's third baseman Brett Lawrie). 
Prior to Oakland's game with the Los Angeles Angels on Tuesday night, John Hickey of Inside the A's caught up with several players to gauge their reactions to the news. 
Lawrie is quoted as saying of his own involvement that "I was never going to give them what they wanted" in terms of reacting, as that would only have accelerated the confrontation. Instead, he remarked "I hope people look and see I took the high road", while also noting about the Royals that "There are a lot of people that have been watching the way that team (plays)". 
The comments by Lawrie and teammates Josh Reddick and Stephen Vogt indicate that the A's are still revved up about this encounter. For future reference, the Royals head to Oakland for a series in late June...so stay tuned.
(h/t Inside the A's)
---
---