Dallas Keuchel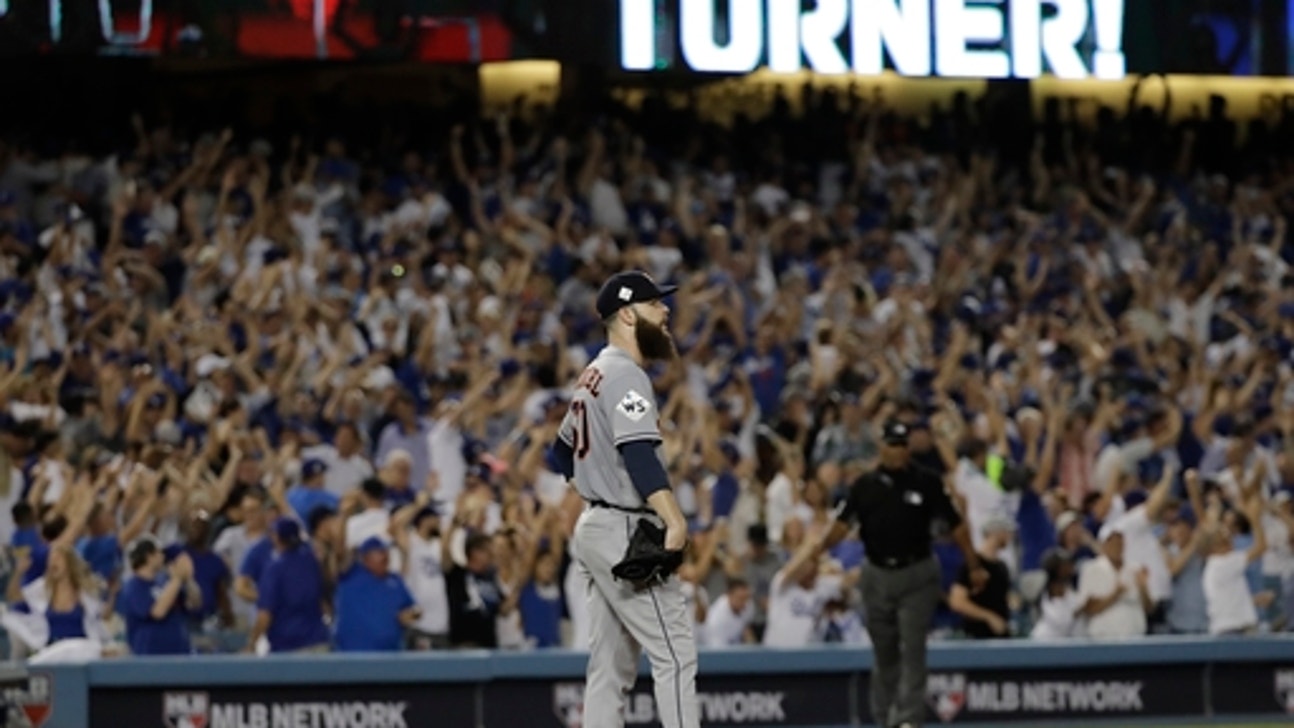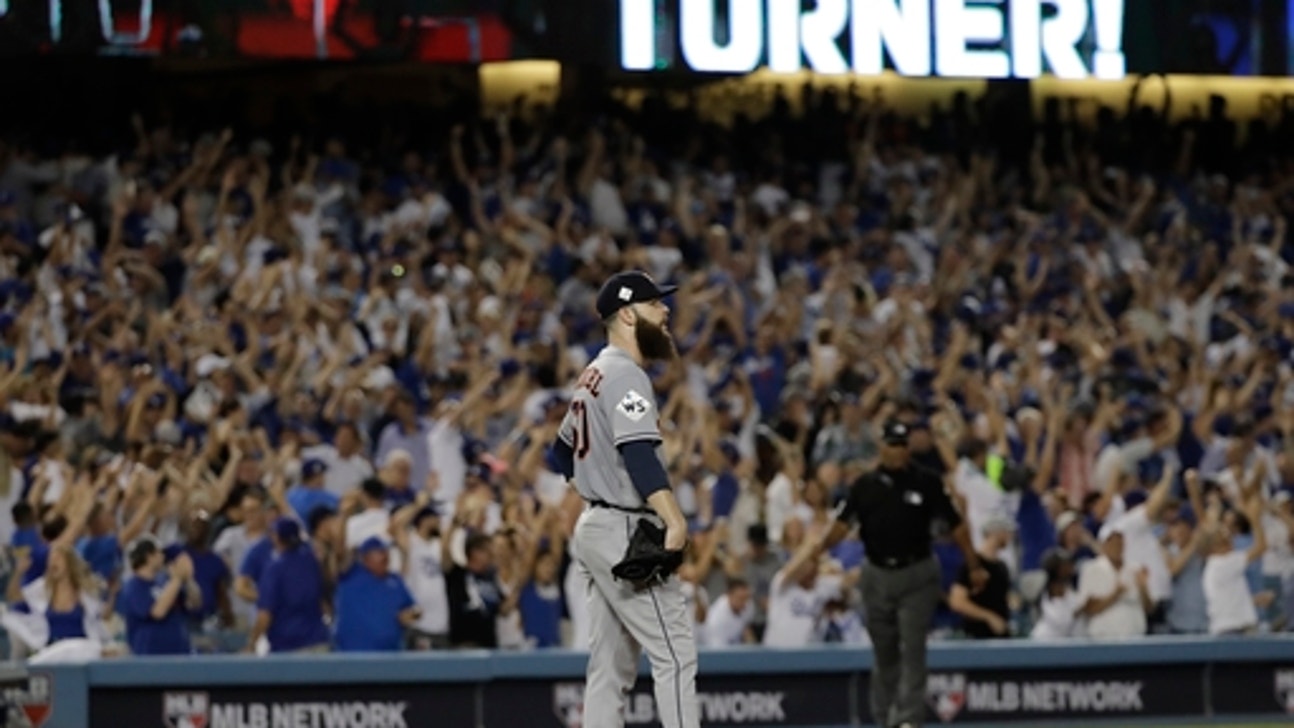 Dallas Keuchel
Keuchel: Dodgers' leadoff HR "kind of hit us in the jaw"
Updated
Mar. 5, 2020 1:43 a.m. ET

LOS ANGELES (AP) Dallas Keuchel stepped on the rubber for the moment he had anticipated ever since he was a kid: throwing his first pitch of the World Series.
And then Chris Taylor turned on a thigh-high 88 mph fastball and sent it high into the left-field pavilion, 447 feet away. Keuchel turned around and looked, stunned by the scorching start on an unseasonably hot night.
''Kind of hit us in the jaw,'' he said. ''I never expected that.''
Then with the score 1-1 with two outs in the sixth inning, Justin Turner lifted an 87 mph cutter at the letters that landed just over the left-field wall for a two-run homer, perhaps boosted by the warm air on a 103-degree night.
On a night when Clayton Kershaw faltered on only one pitch - a tying home run to Alex Bregman starting off the fourth - two slipups was one too many.
Keuchel, the left-hander with the bushy beard and intense gaze, took the loss as the Houston Astros were beaten by the Los Angeles Dodgers 3-1 Tuesday night.
''Keuchel was really good tonight,'' Astros manager A.J. Hinch said. ''He was just a pitch or two less than Kershaw. He wasn't as fancy with the punch-outs.''
Keuchel had allowed one previous home run on his opening pitch, to Starling Marte on July 26, 2012, in the first plate appearance of the Pittsburgh outfielder's big league career. Taylor had the mindset to swing aggressively at the four-seam fastball.
''Makes it fun when you jump on it like that,'' Taylor said.
Keuchel allowed just one runner past first in the next four innings, helped by three double plays, but his downfall began with a five-pitch walk to Taylor with two outs in the sixth.
Keuchel got ahead of Turner 1-2 in the count, but the power-hitting third baseman with the unruly red beard turned on a cutter. Marwin Gonzalez drifted back but ran out of room.
''If it's 10 degrees cooler, that's probably a routine fly ball in left field,'' Turner said.
Keuchel looked at the videoboard, hand on his left hip, as Turner circled the bases. He did not react when he was removed with two outs in the seventh inning and teammates patted him on the back when he returned to the dugout.
''Kind of frustrated at myself for not making a little bit better pitch,'' Keuchel said. ''The launch angle was really high. It wasn't hit extremely hard by any means. It just got out.''
Even though he homered in his World Series debut, the 23-year-old Bregman took little joy at tying the score.
''What I imagined is us winning, and that's why we can't wait to get here tomorrow and play,'' he said.
Houston players quickly turned their attention to Wednesday, when Justin Verlander starts for Houston against Rich Hill.
''He's been lights out,'' George Springer said.
---
More AP baseball: https://apnews.com/tag/MLBbaseball
---
---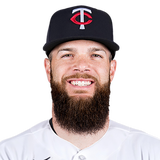 Get more from Dallas Keuchel
Follow your favorites to get information about games, news and more
---