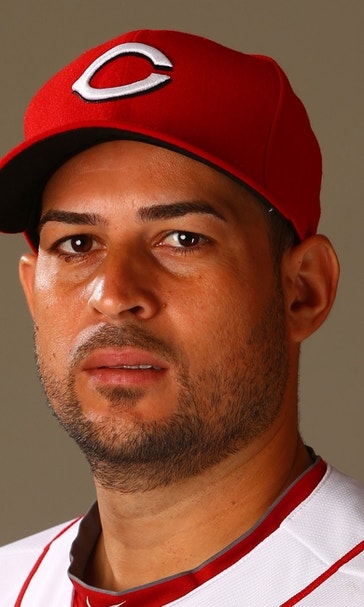 Kansas City Royals Reliving Fan Nightmares with Jonathan Sanchez
December 26, 2016

Fansided, David Hill/FanSided via Call to the Pen
It is understandable that the Kansas City Royals would be interested in a potential reclamation project or two this offseason. But Jonathan Sanchez? Really?
Let's step aboard the TARDIS and travel back to 2011. Melky Cabrera had turned around his career with the Kansas City Royals, going from being on the verge of being out of baseball to one of their more productive players. He finished second on the team with a 4.4 WAR, producing a .305/.339/.470batting line, hitting 18 homers and stealing 20 bases. He had certainly rebuilt his value in the game.
It was not a surprise that the Royals traded Cabrera after the season. However, they parted with him for Jonathan Sanchez, a pitcher who had been coming off of injury concerns and struggled with his command. Yes, he had a tremendous fastball, striking out close to a batter per inning, but he had no idea where it was going at any point in time. In 2011, Sanchez had a 4-7 record with a 4.26 ERA and a 1.441 WHiP. In his 101 innings, he struck out 102 batter, but also issued 66 walks.
Naturally, Sanchez was an unmitigated disaster in Kansas City. While Cabrera had an All Star season, and would have won the batting tile if not for his PED usage, Sanchez imploded. He somehow won a game, giving him a 1-6 record, but he also had a 7.76 ERA and a 2.044 WHiP. His command completely deserted him, as he struck out only 36 batters in 53.1 innings, while issuing 44 walks. In a miracle, the Royals actually got a useful piece in Jeremy Guthrie for Sanchez when they shipped him off to Colorado.
More from Call to the Pen
It got worse for Sanchez after the trade. He further, and predictably, imploded in Colorado, and lasted just 13.2 innings in Pittsburgh the following year. He was crushed in his one AAA appearance in 2014, and did not pitch at all last season. And now, the Royals have brought him back.
The big question is: Why? Why go down this road again? Sanchez is one of the more hated players in recent Royals history, a player who became synonymous with the ineptitude of those teams in the early part of the 2010's. Given that he has not been effective since 2009, it is difficult to imagine that Sanchez would even be a viable minor league depth option.
And yet, here he is. Sanchez has been inked to a contract, and will be in a Royals uniform once more. Maybe the Royals can catch lightning in a bottle, and find something with Sanchez that will let him become productive once more. But at 34 years old, and almost three years since his last Major League action, that is highly doubtful.
The Kansas City Royals have signed Jonathan Sanchez. And those nightmares of baseballs flying everywhere have returned once again.
---
---