Jose Bautista and the Blue Jays ended up together anyway, and that's all right
BY Ken Rosenthal • January 18, 2017
Jose Bautista said he never asked for $150 million, and he isn't getting $150 million. In fact, he will get just over 12 percent of that amount, and he's fortunate the Blue Jays will pay him even that much.

Bautista was in a difficult spot. At age 36. With declining defensive skills. In a market flooded with right-handed sluggers — and a draft pick attached to him after he rejected the Jays' qualifying offer.

This is the last offseason a team can lose a first-round selection for signing a qualified free agent. The rules will change under the new collective-bargaining agreement — a change that actually might benefit Bautista, in the likely event that he again hits the open market next winter.

In the meantime, he's in the right place. A place where he is revered as opposed to reviled. A place where he can prove himself all over again, to the delight of a city — and country — that supports him far more passionately than any other market would.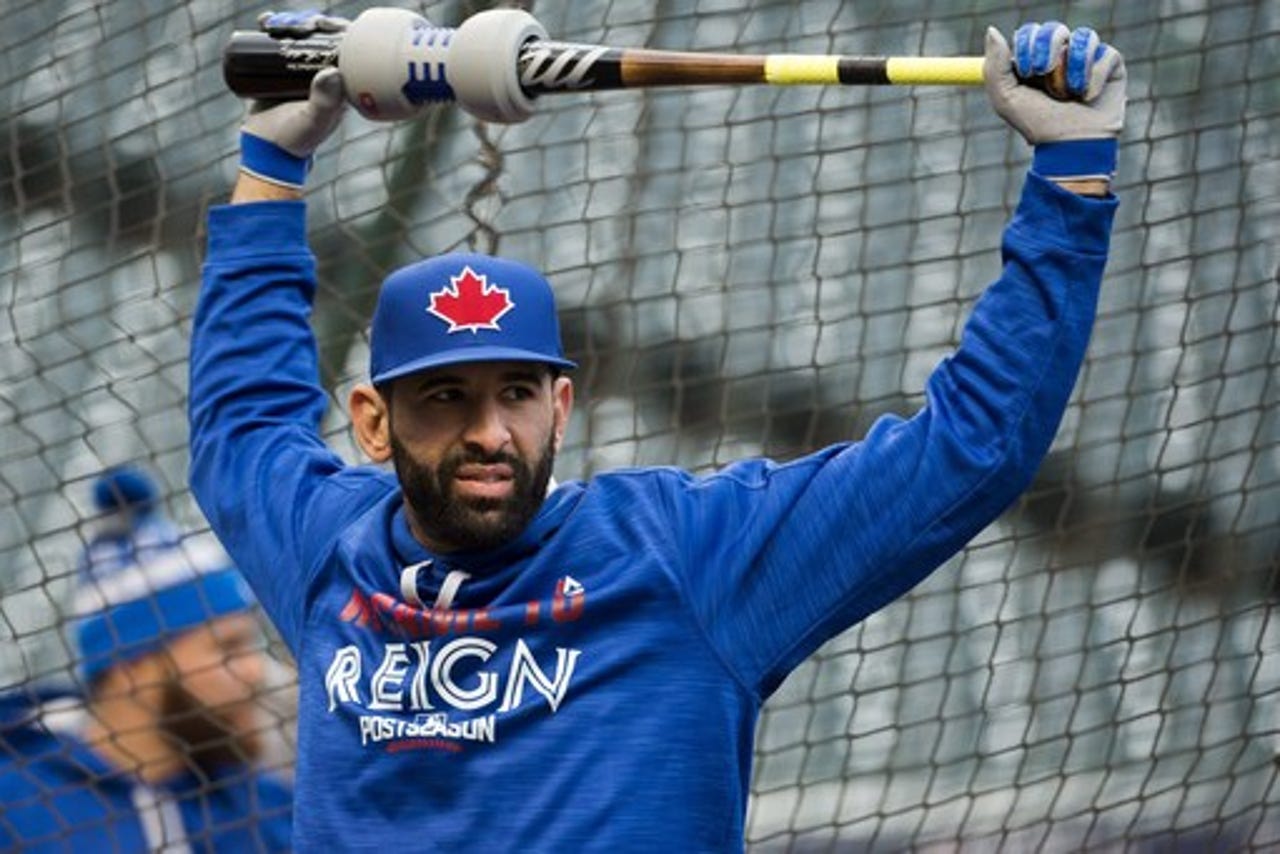 Bautista's one-year, $18.5 million deal, pending a physical, includes two options – first a mutual, then a vesting – that could increase the total value to $55 million over three years, according to published reports. But let's not kid ourselves about the structure..

Rarely is a mutual option exercised; one side almost always wants out. The beauty of Bautista's deal, though, is that it includes a buyout of an unknown amount, serving both parties' agendas. The Jays will not pay the buyout until after the season is over, increasing their payroll flexibility, while Bautista can claim that his overall guarantee beat the value of the team's $17.2 qualifying offer.



Whether the Jays truly wanted Bautista back is an open question — they pursued numerous others in free agency and trades before reaching agreement with him on Tuesday. The Jays stood to gain the 32nd pick in the draft if another team signed Bautista, but as they lost out on better options — including their own free agent, first baseman Edwin Encarnacion — Bautista suddenly grew more attractive from both performance and public-relations perspectives.

Never mind that the Jays are still too right-handed, and still older than they want to be; Kendrys Morales, while a switch-hitter, is 33, just five months younger than Encarnacion. And never mind that the reunion with Bautista is a short-term marriage of convenience, not a 'til-death-do-us-part commitment.

This is still the right outcome.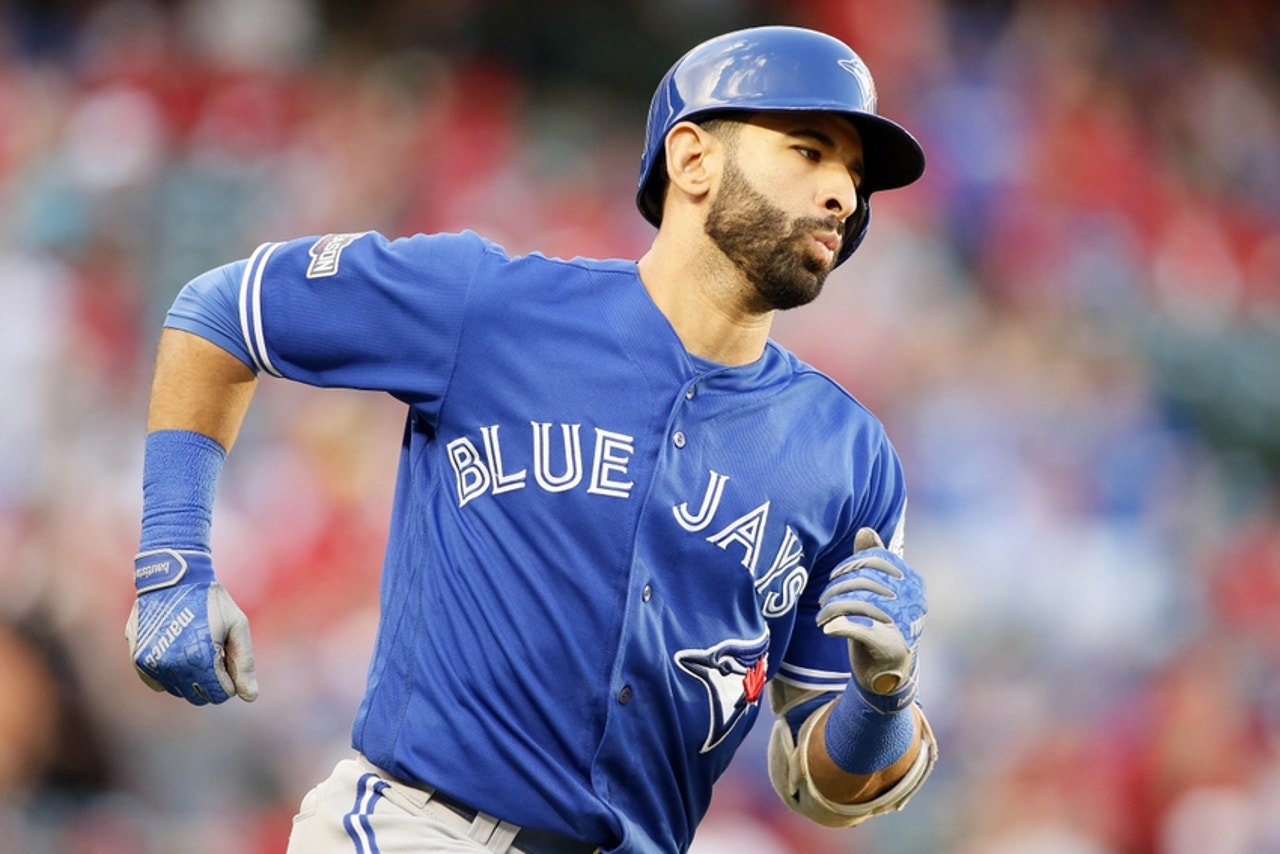 The news conference announcing Bautista's return has the potential to be uncomfortable, but neither side should portray the deal as anything more than it is. Bautista should not talk about how he turned down more money elsewhere, as some close to him have hinted; such talk rings hollow unless he is prepared to specify the team and terms. The Jays, meanwhile, should not talk about they were focused on Bautista all along; they caught a break when his market collapsed, and that was that.

Eleven months ago, the tone was so different. A Canadian network, TSN, reported early in spring training that Bautista asked for $150 million over five years. Bautista told another Canadian network, Rogers SportsNet, that the report was "false," but allowed that he had given the Jays a formal contract request, saying that he would not negotiate and expected present-day value, as opposed to a hometown discount.

Well, no deal was struck, and Bautista twice hit the disabled list, appearing in just 116 games. He still was productive — 22 homers in 423 at-bats, a .366 on-base percentage, an .817 OPS. But it wasn't the type of platform year he was seeking. And with all the strikes against him — age, defense, draft pick, supply and demand — he was bound to encounter a difficult market.

Maybe he should have accepted the qualifying offer, but Bautista was far too proud to make such a concession. He earned the right to test the market. He needed to test the market. And now that the exercise is over, he can go back to doing what he does best. Playing with an edge. Crushing baseballs. Proving people wrong.


---
---