Major League Baseball
Major League Baseball
Jorge Posada apologizes to manager
Published
May. 15, 2011 1:00 a.m. ET

Jorge Posada apologized to the New York Yankees on Sunday in face-to-face conversations with manager Joe Girardi and general manager Brian Cashman, saying simply, ''I had a bad day,'' and it boiled over into a messy public spat with the team.
''All the frustration came out,'' Posada said. ''It was just one of those days you wish you could take back.''
Posada was not in New York's lineup against Boston left-hander Jon Lester, one night after the slumping star asked to sit out - the beginning of a bizarre saga that led to the Yankees contacting the commissioner's office about possible recourse, a pursuit they've since dropped.
And by Sunday, the five-time All-Star was smiling and laughing while speaking with reporters in the clubhouse, appearing generally relaxed despite his .165 batting average.
Even though Posada wasn't in the starting lineup, the Bleacher Creatures chanted his name during their daily ''roll call,'' and the rest of the Yankee Stadium crowd cheered. The 39-year-old Posada, who has helped New York win five World Series titles and seven AL pennants, stood up in the dugout and waved.
Yankees spokesman Jason Zillo said Cashman informed owners Hal and Hank Steinbrenner, along with club president Randy Levine, about Posada's apologies, and the team considers the matter closed. Zillo said the Yankees will not take any disciplinary action.
''We had a nice conversation. We talked about being emotional and going through struggles and what defines who you are. He apologized and said, `I had a bad day,' and I said, `I have had bad days, too,''' Girardi said. '''I know it's hard to struggle, but you're going to get through this.'
''It wasn't the typical Jorge Posada face. Yeah, he was a little emotional. I was emotional in there because he's one of my guys. I feel for what he's going through.''
On the field, Posada hugged Alex Rodriguez and chatted with other teammates during batting practice. Yankees captain Derek Jeter, one of Posada's best friends, said the issue was resolved and he saw nothing wrong with what his pal did Saturday.
''It's not the first time that someone has come out of the lineup,'' Jeter said. ''If you need a day, you need a day. ... If I thought he did something wrong, I'd be the first to tell him.''
Cashman said he saw Posada near the batting cage before the game and introduced him to Kentucky basketball coach John Calipari. Posada told Cashman they needed to talk later.
''I said, `No problem.' I'll talk and obviously we'll get this behind us as soon as we can. We've got to focus on the Red Sox, not each other,'' Cashman said.
Andruw Jones was the designated hitter Sunday night in place of Posada, hitless against left-handed pitchers this season.
Jones homered in his first at-bat, and high-fived Posada in the dugout. Girardi said he thought Posada would be available to pinch hit.
Struggling to get big hits lately, the Yankees had lost a season-high four straight - all at home - going into the series finale with their longtime rivals.
Fans applauded when Posada was shown on the big video board before the game delivering his standard recorded greeting. In the first inning, one held a sign that read, ''We Stand Behind Jorge.''
Before batting practice, a contrite Posada calmly answered seven minutes worth of questions from the media and then went out to hit with the other backups.
He said he was healthy enough to play - he had mentioned a stiff back after Saturday night's game, but acknowledged Sunday that even though his back was bothering him, he used it as an excuse.
''Everything happens for a reason. You learn from it,'' Posada said.
Even before the discord, Girardi planned to put Posada on the bench Sunday. The switch-hitter is 0 for 24 against left-handers and his batting average was the lowest for any player currently in the majors with at least 100 at-bats.
Before batting practice Saturday - when Posada was still slated to hit ninth against right-hander Josh Beckett - Girardi wouldn't commit to staying with Posada against lefties.
Posada does have four hits in his last 12 at-bats. He has six homers and 15 RBIs this year, but hasn't gone deep since April 23.
Of course, it was Posada who gradually supplanted an aging Girardi as New York's starting catcher in the late 1990s.
''I think the dynamic of the relationship is different because we shared a lot of things as teammates,'' Girardi said. ''Jorge was a more talented player and I had to move on. ... Jorge has been a great Yankee. He has done so many wonderful things for this organization.''
Struggling to adapt to his new role as DH, Posada was dropped to the No. 9 spot in the original lineup Saturday. A proud veteran and respected clubhouse leader, he said he put himself in that position and understood the move.
But about an hour before the game, Posada went into Girardi's office and requested that he be removed from the lineup. He said he needed a night off to clear his head.
After the game, Posada said his back had stiffened up while taking practice grounders at first base, but also acknowledged that he feels ''a little bit'' disrespected by the team.
That's where it got complicated, though.
Posada never mentioned to Girardi or Cashman that his back was bothering him. And the Yankees weren't pleased that he didn't play.
A person familiar with the discussion between Posada and the team told The Associated Press that he ''refused'' to play. The person spoke on condition of anonymity because at the time, the situation was still not settled.
The person said the Yankees had been in contact with the commissioner's office about a possible penalty. The Yankees could have fined Posada one day's pay - that would be $71,978 on his $13.1 million salary.
The embarrassing episode brought to light several sticky issues for the Yankees:
- Did Posada quit on his team, even for a day, and is his legacy affected? Scottie Pippen had a Hall of Fame basketball career, but few fans forget that he refused to take the court in a Chicago Bulls playoff game when the final shot was drawn up for someone else.
- The Yankees have parted with several popular players recently, often taking a tough stance with former stars such as Bernie Williams, Hideki Matsui, Johnny Damon and Andy Pettitte. Are they showing icons like Jeter, Posada and Mariano Rivera the respect they deserve?
''They (are) doing that guy wrong,'' Boston slugger David Ortiz said Saturday night about Posada. ''You know why? Because that guy is legendary.''
- How does an aging star say goodbye with grace and dignity? With great athletes like Willie Mays, Brett Favre, Shaquille O'Neal and others, it's often been sad to watch as their skills declined. Is the same thing happening to Posada and Jeter?
''The reality of it is, my job is to win today and I have to deal with that,'' Girardi said. ''I try to show respect and I try to show sensitivity and truly care about my players, and that's the things that I have to balance, and that's not always easy. Because as I said, players always think they could still do it at the same level, or today's going to be the day that it turns around for me. If they didn't think that they wouldn't be successful in their career. ... I've told my players I'm doing what I think is best at the time.''
Red Sox manager Terry Francona pointed to his relationship with Ortiz as the Fenway Park favorite struggled early last season.
''Last year we went through a tough April. It doesn't always work out the way you want. When you balance the team, personal, you want everything to mesh. It doesn't always do that. What I think is more important is not that you're not going to run into problems but how you get through them and where you go from there,'' Francona said. ''David and I kind of had to slug it out a little in April last year. There's no getting around it. But we did get through it and got better for it. That's what you try to do.''
---
---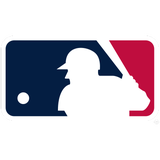 Get more from Major League Baseball
Follow your favorites to get information about games, news and more
---