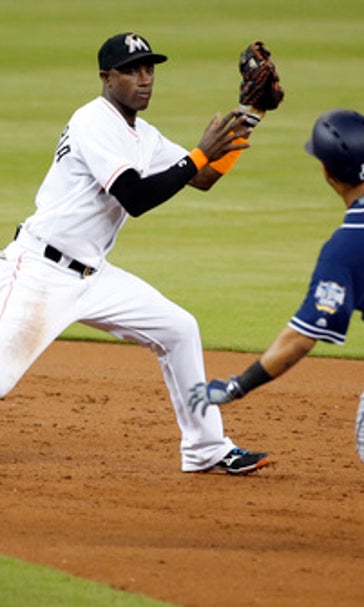 Johnson's RBI double in 9th lifts Marlins past Padres
August 27, 2016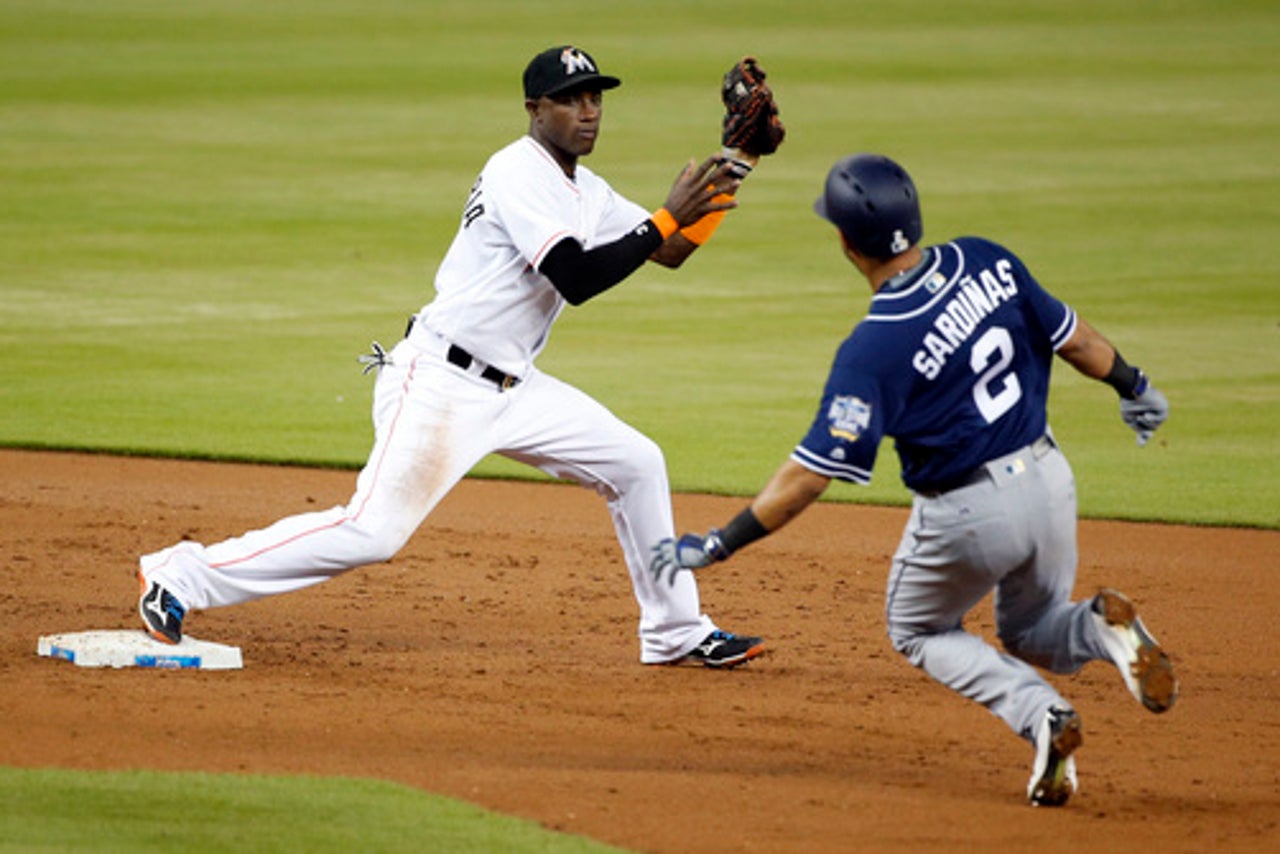 MIAMI (AP) Chris Johnson took advantage of the Padres' outfielders playing shallow.
Johnson's run-scoring ground-rule double with two outs in the bottom of the ninth gave the Miami Marlins a 7-6 win over San Diego on Friday night.
''When I hit it I put my head down, I didn't get it all of it and when I was running I kind of saw where they were playing - a little bit more shallow, obviously to try to throw somebody out at the plate,'' Johnson said. ''I was just hoping it would carry enough to get over his head. (Center fielder Travis Jankowski) almost got there. I'm just glad he didn't.''
Miami scored three runs in the eighth to tie it before Johnson gave the Marlins their third walk-off win of the season.
''It's huge for us but also for him and his confidence,'' Marlins manager Don Mattingly said. ''He's not getting his at-bats and he's been great about it. No pouting or sulking he's just continuing to do the work and I felt good for him and for how hard he works and how hard he wants it.''
Johnson hit a deep fly ball to right-center field that took one bounce before landing in the Marlins' bullpen. Jankowski was playing shallow and converged on the ball, but was unable to make the catch.
''You kind of pick your poison, you give a guy a double more than you give a guy a single to win the baseball game at that point in time,'' Padres manager Andy Green said. ''You can be back on the warning track and try to defend that, but there's not everything you can defend in that outfield - it's a huge outfield. We're playing shallow oppo with two strikes and he put a good swing on it and had a pitch he can handle and drove it to the warning track. It was a long run for Jankowski, but he almost got it.''
Martin Prado, Christian Yelich, and Marcell Ozuna each drove in two runs for the Marlins.
''We had been swinging the bats lately, but not a bunch of runs so to come back from a deficit and get a win at home is huge for us,'' Johnson said.
Luis Sardinas homered and drove in four runs and Ryan Schimpf also homered for the Padres.
Fernando Rodney (2-3) pitched an inning in relief to pick up the win.
Brandon Maurer (0-4) blew the save in the eighth and lost it in the ninth, allowing four hits and one run in one inning.
San Diego starter Jarred Cosart allowed two runs and five hits over five innings in his first appearance against his former club where he spent parts of the last three seasons. He was traded to San Diego in a seven-player deal involving pitcher Andrew Cashner on July 29.
Cosart exited with a 5-2 lead after a blister on his middle finger on his throwing hand emerged.
''It's frustrating to get through five with only about 80 pitches and probably have a chance to go two, if not more, and not have to use so much of the bullpen the first game of the series, but it's kind of how it worked out,'' Cosart said.
Miami starter David Phelps allowed four runs and two hits with three walks in 3 2/3 innings
Sardinas, who was 1 for 8 coming in, had a three-run double and a home run - his third in 115 career games.
Ozuna's RBI double and Yelich's RBI groundout gave the Marlins a 2-0 lead.
The Padres took the lead with a four-run fourth keyed by Sardinas' bases-clearing double as nine men went to the plate.
''Two outs there I was just trying to be aggressive in the zone I think was the biggest thing,'' Sardinas said through a translator. ''Trying to look for a good pitch and make good solid contact. It was a big point in the game at that point.''
An error by Phelps covering first base on a grounder gave the Padres a 4-2 lead and ended his night.
Schimpf's home run, his 15th, into the upper deck in right field pushed the lead to 5-2. His 15 home runs are tied for the fifth-most by a Padres rookie.
Sardinas made it 6-2 with a solo homer in the fifth.
The Marlins pulled within three on Ozuna's RBI single in the seventh.
TRAINER'S ROOM
Padres: RHP Tyson Ross (right shoulder) made a rehab start with Class-A Lake Elsinore on Thursday allowing four runs in 2/3 of an inning. ''When we look at Tyson the only thing that really matters is health,'' manager Andy Green said. I don't really read too much into rehab starts. . I think he's going to throw another start in the minor leagues before he pitches for us.'' ... LHP Christian Friedrich will be skipped in the rotation to give him rest. ... CF Jon Jay (forearm) took swings inside the batting cage on Friday and is eyeing an early September return.
UP NEXT
Padres: LHP Clayton Richard (0-3, 4.44) will start Saturday's game. Richard is 0-2 with a 1.64 ERA in two starts this season.
Marlins: RHP Jose Urena (2-4, 6.33) will make his sixth start of the season. Urena picked up his first victory as a starter this season in his last start at Pittsburgh allowing two runs in six innings.
---
---