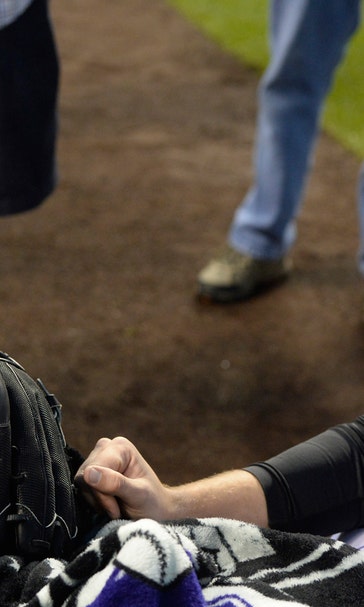 John Axford posts tribute to young son a year after rattlesnake injury
May 9, 2016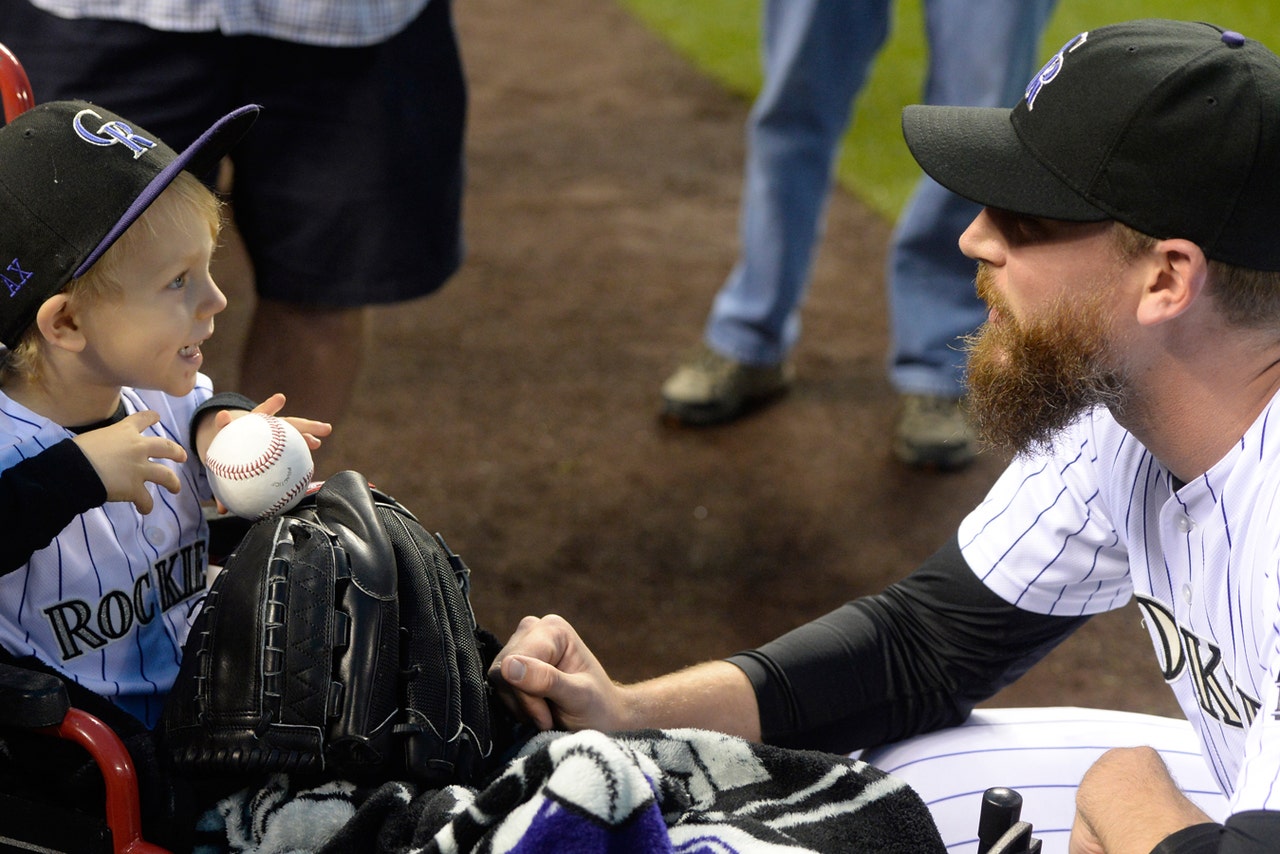 Mother's Day for the Axford family was extra sweet this year. Oakland Athletics reliever John Axford and his wife Nicole celebrated the one-year anniversary Sunday of the day when Axford's young son, Jameson, threw out the first pitch at a Colorado Rockies game against the Los Angeles Dodgers.
Jameson, then two years old, was bitten twice on the foot by a rattlesnake during Spring Training in 2015. The toddler spent a month in the ICU and nearly lost his leg in the ordeal. The game against the Dodgers last May marked Jameson's first return to the baseball field.
Axford, then a relief pitcher for the Rockies, spent a week away from the Rockies on emergency family leave. He had a rough year on the mound for Colorado, posting a 4.20 ERA over 55.2 innings of work before leaving the team as a free agent after the 2015 season.
Axford signed with the Oakland Athletics in December and looks much improved so far on the mound this season. The right-hander is 2-1 so far this year while allowing two runs in 14 innings of work.
Still, it looks like nothing Axford achieves on the mound could compare to seeing Jameson thrive as he continues to recover from the snakebite.
---
---