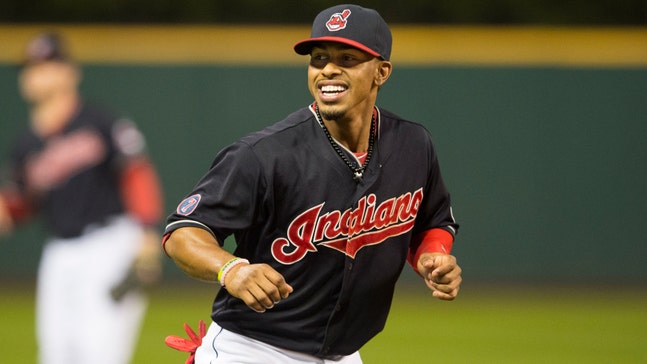 Indians' Francisco Lindor doesn't get the hype he deserves
Published
Mar. 21, 2016 7:00 a.m. ET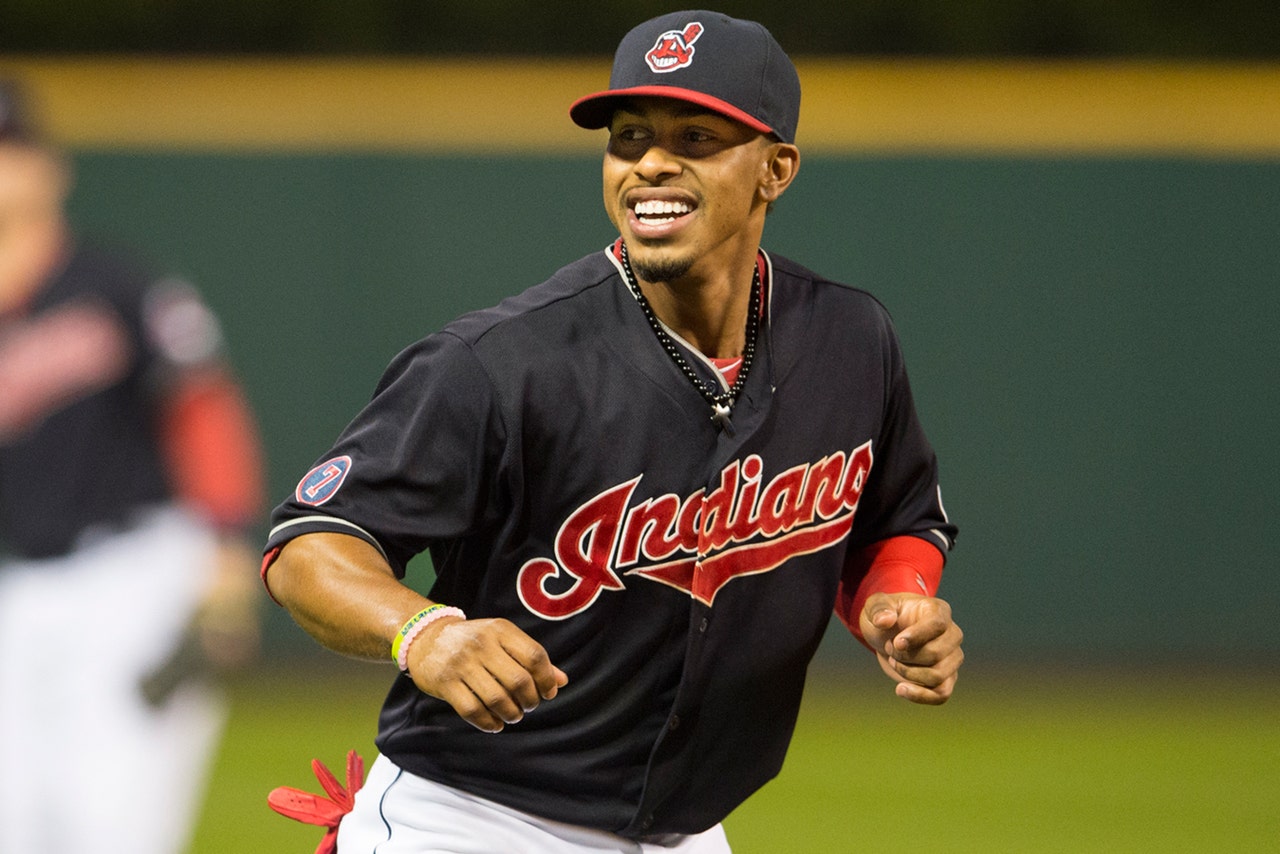 I love Carlos Correa, you love Carlos Correa, we all love Carlos Correa. But if the Indians' Francisco Lindor does not quite reach Correa's level — he almost certainly will hit for less power — it's still possible we will be comparing the two shortstops from Puerto Rico for the next decade.
Correa deserves his pub — he could move into the Mike Trout-Bryce Harper category before long. But Lindor had nearly as compelling a case for American League Rookie of the Year last season — more compelling, in fact, according to the 13 voters who named him first on their ballots, compared to the 17 who chose Correa.
Lindor, 22, is only 10 months older than Correa, and as compelling a person, too. The Indians describe him as a natural leader who drew almost immediate respect from the team's veterans upon his promotion last June 14. Lindor, meanwhile, talks about making an impact off the field — and is taking steps to ensure that it happens.
Ah, but first things first.
Sabermetricians expect regression from Lindor in 2016; his batting average on balls in play last season was .348, far above the .299 league average, and his .482 slugging percentage far exceeded his .384 minor-league mark.
Fair enough, but consider that Lindor immediately established himself as an elite defender — and that he batted .205 with a .492 OPS in his first 90 plate appearances with the Indians, .342 with a .927 OPS in his next 348.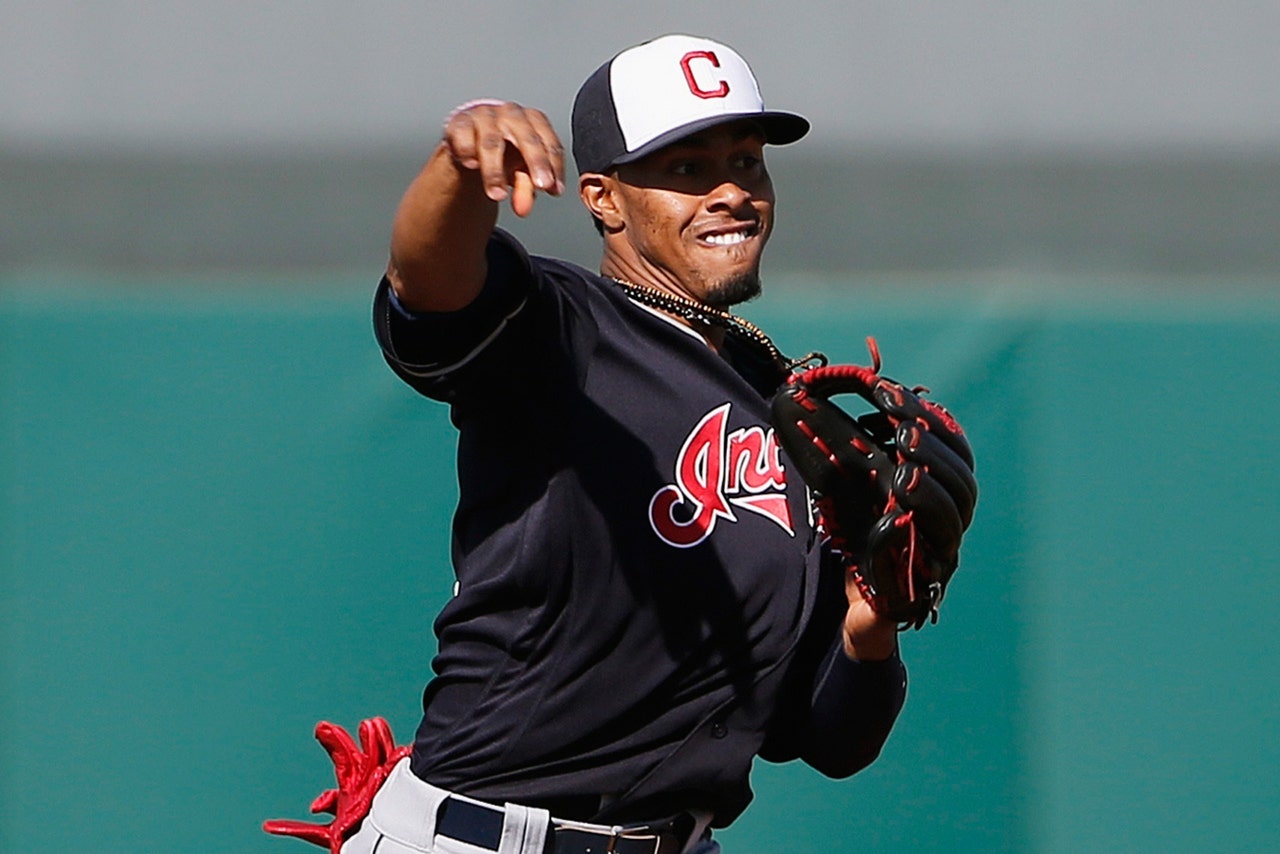 "How many times do you see a kid come up in the first 100 at-bats and just go off, and then the league makes its adjustments?" Indians manager Terry Francona says. "It was kind of the other way around."
What changed?
"Believing I can make the adjustments," Lindor says. "You know how they always say, 'In the big leagues, they adjust to you. You've got to make adjustments pitch to pitch.' As a young guy, you come out thinking, 'Oh my God, I'm going to be overwhelmed with everything.'
"I started making adjustments. I never thought I was struggling. I struck out, but I was hitting the ball, just right at people. I remember telling myself, 'I'm doing whatever it takes to make sure I succeed. It's not happening. But it's going to happen eventually.'"
He was correct, but his early struggles came with a twist, one that a team could not have detected before the age of big data.
Indians hitting coach Ty Van Burkleo mentioned to the team's front office that Lindor's at-bats actually looked good, even if the results indicated otherwise. The front office, after examining Lindor's exit velocities, determined that he indeed was hitting into poor luck, general manager Chris Antonetti says.
Van Burkleo relayed that information to Lindor, who appreciated that the coach did not try to alter his mechanics.
Lindor, though, was far from satisfied.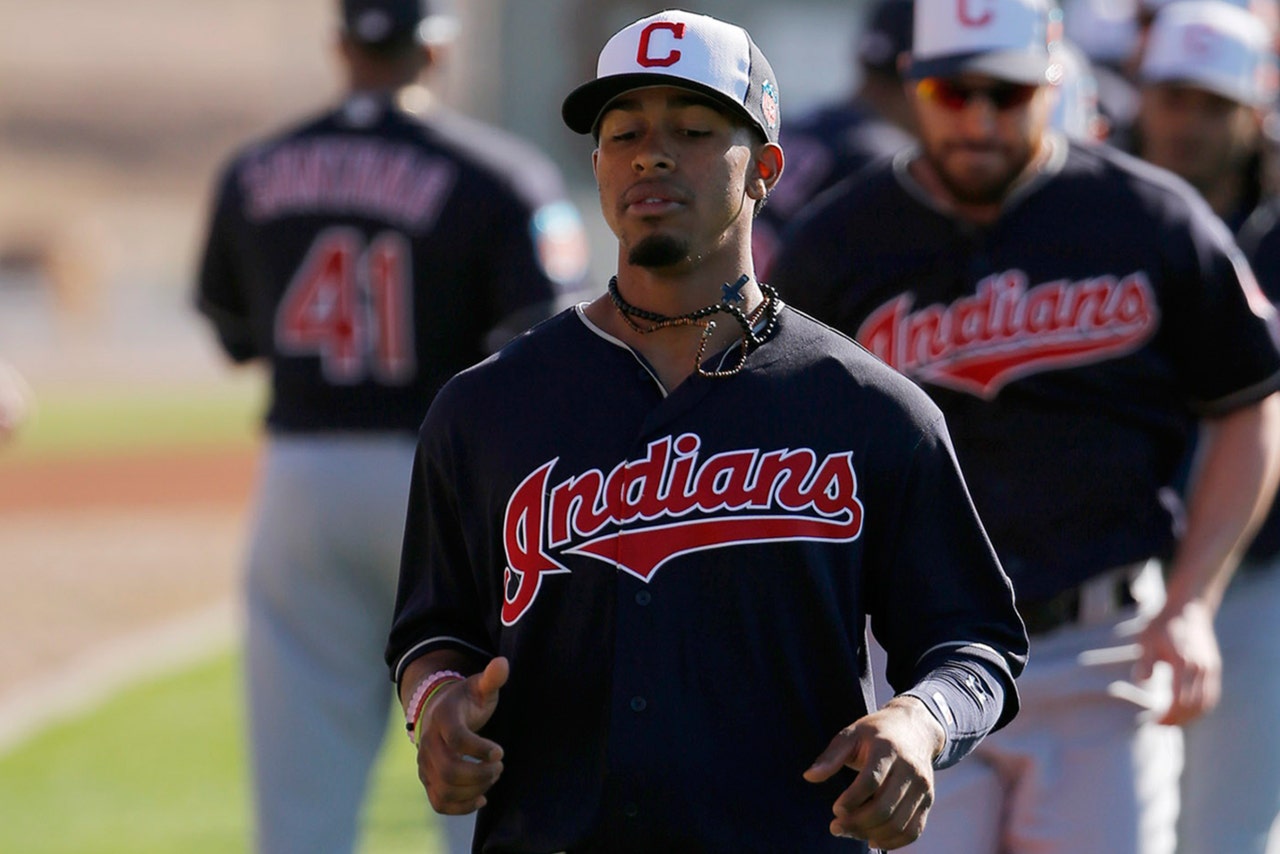 ---
During the All-Star break, Lindor vacationed with his family in Miami, relaxing at the beach with dogs, "forgetting about everything." When play resumed, he told himself, "Well, I've got to do it now."
He decided that he would bunt more out of the No. 2 spot, putting runners in scoring position for No. 3 hitter Michael Brantley. Francona didn't necessarily like the idea. But he, too, declined to suggest anything different to Lindor.
"I was getting caught in between," Francona says. "I was like, 'The kid is trying to do what he thinks is right.' But he's such a good hitter, I didn't want him to give himself up.
"I never really said anything to him. I thought, 'You know what? Let's see where it goes.' Sometimes you've got to just let 'em play a little bit."
All these months later, Lindor believes that bunting was pivotal to his later success. He would track the ball, follow its progress to his bat. In subsequent plate appearances, he would see the ball better and swing.
His batting average rose. His confidence followed.
"After you start hitting .260, you start swinging a little bit more," Lindor says. "Then .270, .280, .290 — once you hit .290, your confidence is at a different level. You think you can do everything. You know you can make adjustments quick. After that, it was just like, 'I can do it. I've got to maintain it.'"
Which he did — and then some.
"Once the second half started, it was like, 'Holy cow, this is one of the best players in the major leagues right now,'" Indians catcher Yan Gomes says.
---
Lindor did not just impress the Indians with his performance. Like Correa with the Astros, he appeared mature beyond his years.
When Francona informed Lindor of a mistake, the rookie would maintain eye contact. And even when Lindor offered initial disagreement, he would return 10 minutes later and tell Francona, "OK, I've got you."
"A young kid joining a team in the middle of the year, especially one that is kind of struggling, that's not the easiest thing in the world to do," Francona says. "And he was smart enough to feel his way through a little bit.
"You could see the guys were buying into him. And then he was able to show his personality, and nobody was trying to suppress it. They knew he cared about winning. They trusted him."
The Indians knew that Lindor had special makeup when they made him the eighth overall pick in the 2011 draft out of Montverde Academy, a private boarding school in Florida. (Lindor's family moved from Puerto Rico to Florida when he was 12.) Team officials saw that makeup firsthand as Lindor ascended through the minors, often as the youngest player on his team.
"Inevitably over time — and usually very quickly — he emerged as a leader despite the fact that he was three or four years younger than a lot of guys," Antonetti says. "In Triple A, he was the leader even though he was seven or eight years younger than a lot of guys, which is really hard to do.
"You then fast forward that to the major leagues. When guys with Francisco's pedigree and profile transition to the major leagues, the natural tendency is for some of the more established guys to look for holes or put him in his place. But Francisco, the way he went about his work, the type of teammate that he is, really earned the respect of all of our major-league players."
And so far in '16, nothing has changed.
Lindor, after winning the Indians' conditioning tests last spring, maintained his work ethic during the off-season, finishing second this spring. He also has attended games when his presence is not mandatory, a smart, thoughtful gesture that shows his lack of entitlement.
Francona plans on giving Lindor more leadership responsibility in the infield, even though he is six years younger than second baseman Jason Kipnis, 12 years younger than first baseman Mike Napoli, 14 years younger than third baseman Juan Uribe.
Lindor, for his part, sees himself as a kid who has accomplished nothing.
"I still feel like I've got to go out there and prove myself," he says. "Ninety-games — anyone can have 99 good games, anybody can do that."
---
Last season, Rays ace Chris Archer took the unusual step of approaching Major League Baseball about visiting Reviving Baseball in Inner Cities (RBI) programs not just in the Tampa Bay area, but also in road cities.
An official with baseball mentioned that only one other player had taken the same initiative. Archer, the official thought, had inspired that player. But no, that player says, he had been talking with his agent about the idea since high school.
The agent is David Meter. The player is Lindor.
"I got a lot of help from a lot of people," says Lindor, who recalls that he did not know English when he arrived in the U.S., and benefited from the instruction of coaches, teachers and headmasters. "I want to help others. I want to make an impact on kids. That's the future. And not only the future for baseball, the future for everything.
"I'm a big believer that God put people in front of you to guide you to the next door. Once you open that door, someone is there to guide you to the next door. And on and on and on."
That, then, is Lindor's plan — to be great both on the field and off.
As you might expect, he gives the perfect response to the question of whether he — and not Correa — should have been AL Rookie of the Year.
"First of all, Correa had a great season. He did things nobody has done," Lindor says. "I remember in August, I wasn't doing that well. Then I started it picking up, little by little. And by September, I thought, 'I got a shot.' But that really wasn't on my mind.
"If I would have won it, it would have been great, an honor. But I don't play for that. I don't really care. I just want to win."
---
---