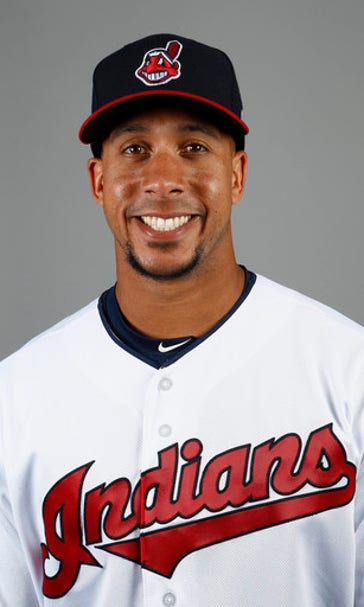 Indians activate OF Brantley before home opener
April 6, 2018
CLEVELAND (AP) Michael Brantley didn't let the delay in his season opener dampen his excitement.
''I couldn't sleep last night,'' the Indians outfielder said Friday. ''I'm nervous right now.''
Slowed by injuries the past two seasons, Brantley was activated from the 15-day disabled list before Cleveland played its home opener against the Kansas City Royals.
Brantley missed the first six games while recovering from offseason ankle surgery, but the 30-year-old, who has been limited to 101 games the past two years, is healthy and ready to embark on another run at a World Series title.
Brantley has been through this before, and the two-time All-Star has learned not to look too far ahead.
''I feel great right now, and that is all that matters,'' said Brantley, who was in left field and batting fifth as the Indians played their 25th home opener at Progressive Field. ''One day at a time. I understand that I've been banged up for the last couple years, but at the same time, I'm as focused as ever. Look to come into the season and go out every day and compete, be a great teammate.''
To make room for Brantley, the Indians optioned Tyler Naquin to Triple-A Columbus.
Despite Brantley's recent injury problems, the Indians exercised his $12 million option for 2017 and are hoping he can stay healthy as they try to defend their AL Central title and end a Series championship drought dating to 1948.
Cleveland thinks Brantley's impact goes way beyond what he does in the batter's box or on the field.
''He means so much to what we're doing, and when he's playing it's a position you don't mess with,'' manager Terry Francona said. ''You wind him up, let him go and that means you can maybe mix and match in other positions or do some other things because that position is solidified. It's really nice to have him back. Nobody has a crystal ball and you don't know who is going to get hits, but his being and what he means to everybody will really be helpful.''
Francona said the team will take a common sense approach with Brantley's playing time to start the season. Brantley likely will play in two of three games this weekend, and the team will evaluate him before increasing his duties.
Brantley batted .299 with nine homers and 52 RBIs in 90 games last season. He was one of baseball's best stories, making a strong comeback and the All-Star team. However, he hurt an ankle late in August while tracking a fly ball in left field, twice went on the DL and struggled in the postseason, batting just .091 as the Indians blew a 2-0 Division Series lead and lost to the New York Yankees.
His future seemed uncertain, but the Indians decided they're a better team with Brantley, who appreciates the club's loyalty.
''Means a lot,'' Brantley said of the team's decision to bring him back. ''But it also is a testament to what I do in the locker room to be the best teammate that I can. What I do on the field when I'm available, and just try and work as hard as I can, just be there for my teammates, and all the work I've put these years I've been in Cleveland. I greatly appreciate them for it because there is nowhere else I want to be.
''We have unfinished business in this locker room and we look to get it done.''
---
More AP baseball: www.apnews.com/tags/MLBbaseball
---
---