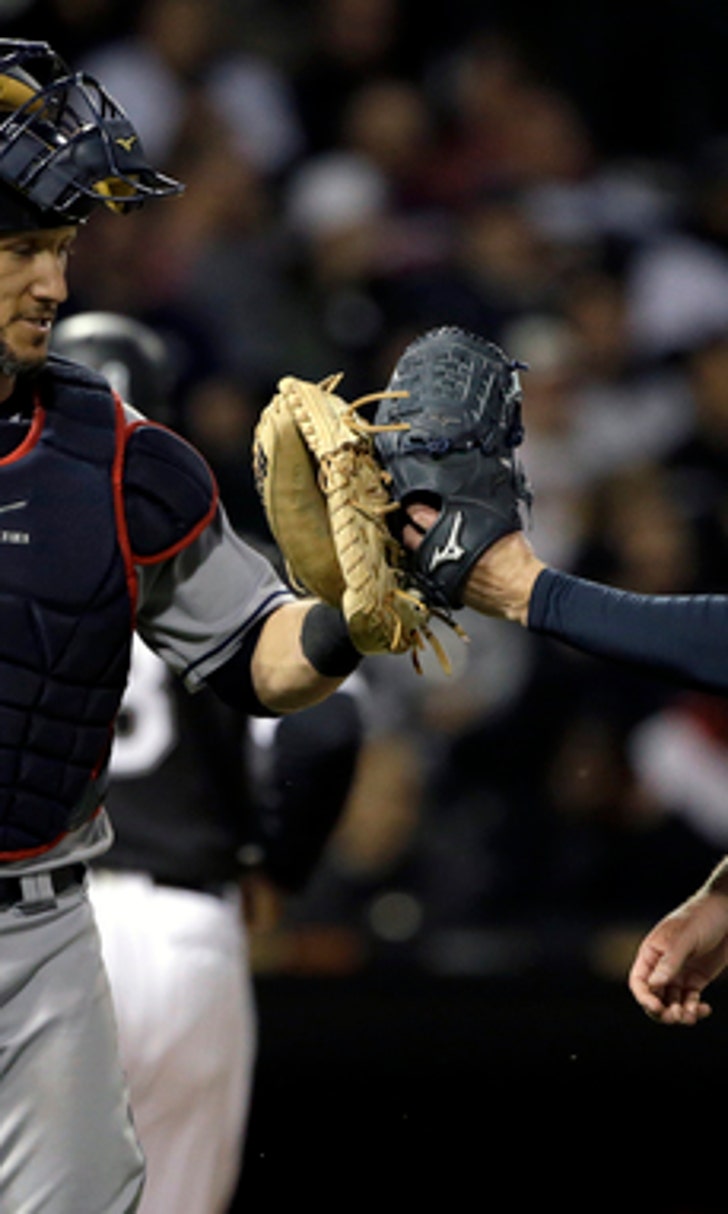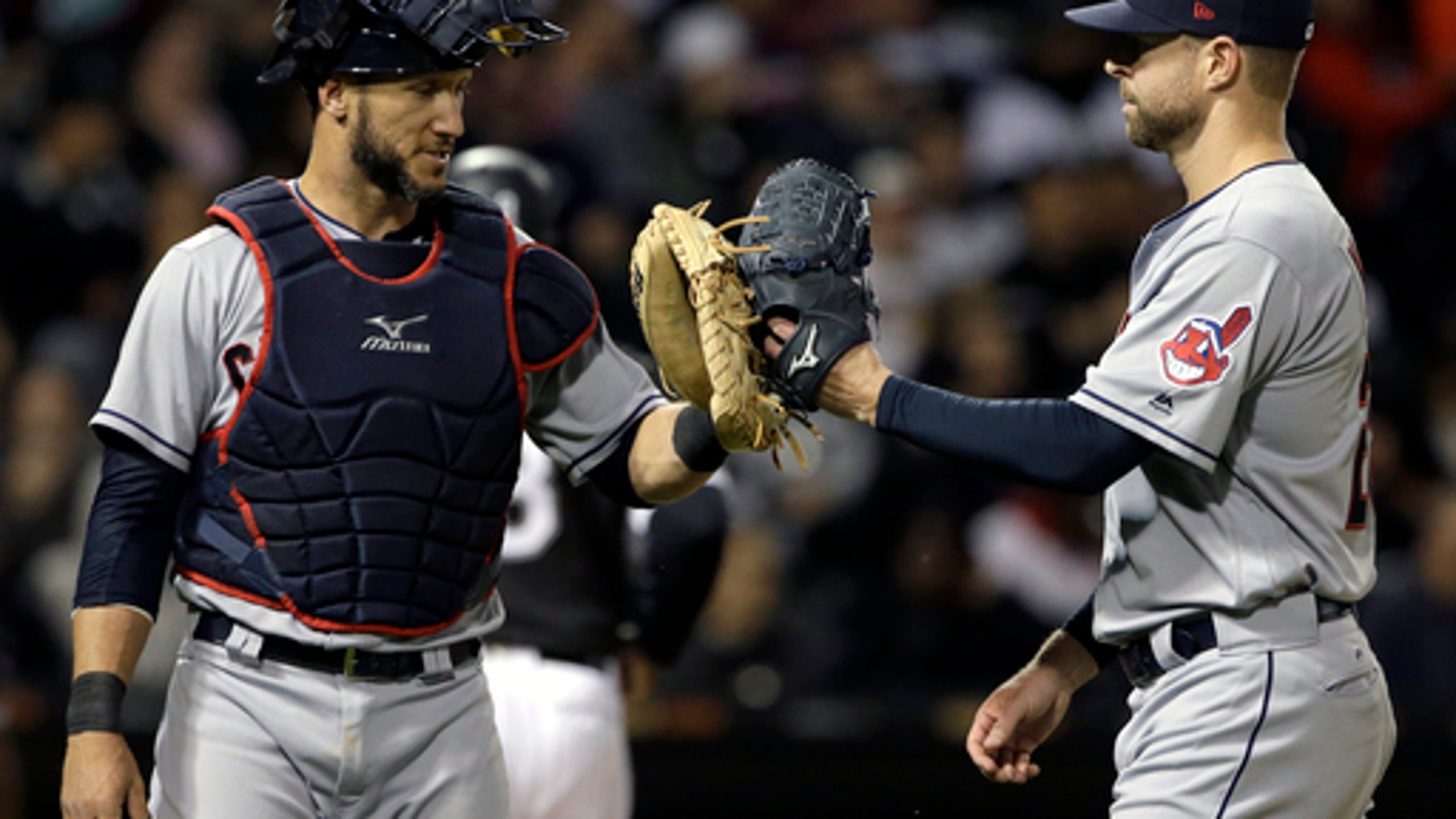 Incredible Indians romp, roll on 17-game winning streak
BY AP • September 11, 2017
CLEVELAND (AP) Over two hours before the game's first pitch, the mood inside the clubhouse of baseball's hottest team is almost fraternity-house loose.
Championship-level chill.
In one corner, All-Star shortstop Francisco Lindor smiles while peeling off his backpack and tosses it in his cubicle before cracking a joke at the expense of rookie center fielder Bradley Zimmer. Across the room, Jay Bruce re-arranges a few boxes that the outfielder hasn't had time to unpack since arriving in a trade from New York while reliever Joe Smith and starter Josh Tomlin argue over who has the higher average fastball velocity.
There's music, laughter, video games and no signs of stress.
Yeah, these are indeed good times for the Cleveland Indians, who haven't lost in more than two weeks - and act as if they won't lose again.
With a win-today-and-forget-yesterday attitude that has filtered down from manager Terry Francona, the Indians, who came up one win short of a World Series title last season, are on the most impressive run since the franchise was founded in 1901.
On Saturday, the Indians extended their team-record winning streak to 17 with a 4-2 victory over the Baltimore Orioles, the latest team flattened by this runaway, run-scoring, run-stopping machine.
Cleveland's streak is the second longest in the majors since 1961, trailing only the ''Moneyball'' 2002 Oakland Athletics, who won 20 in a row.
The Indians, who recently completed the first 11-0 road trip since the Cincinnati Reds in 1957, are nine wins from matching the record of 26 in a row set by the 1916 New York Giants, who had a rain-interrupted 1-1 tie during that span. In baseball, ties don't count in a team's record.
Cleveland also matched Houston for the best record in the AL at 86-56.
''Nobody in here is really talking about it,'' said superstar-on-deck Lindor, who seems to get a big hit or make a dazzling play each game. ''Everyone else is talking about it, but we're not.''
There's plenty to discuss when considering what the Indians have accomplished during their torrid streak:
- Outscored opponents 118-30 while posting five of their baseball-best 17 shutouts.
- Trailed in just four of 153 innings, and scored first in the first 16 games of the streak.
- Swept a three-game series at Yankee Stadium for the first time since 1989, a four-game series in Detroit for the first time ever and two doubleheaders in three days.
- Became the first team since the '35 Cubs to post winning streaks of at least 14 games in consecutive seasons.
- Done it all without All-Star reliever Andrew Miller, outfielder Michael Brantley and Jason Kipnis, three of their best players who are sidelined by injuries.
Miller is nearing a return, but joked that now might not be the best time.
''I don't want to come back and mess it up,'' Miller said. ''These guys are doing pretty good. A lot of things have gone our way, but these guys are playing really well. They're creating their own breaks. It's been really fun to watch. It's not a lot of fun to miss out on. Every night I turn on the TV and it's pretty incredible what they've been doing, winning games in all three facets of the game or whatever it takes or whatever it is.
''The guys who have come up have done a great job. It's a testament to this team, the depth, everything. We're in a good spot.''
The winning streak began two days after Miller, arguably the team's most irreplaceable player, went on the disabled list with knee tendinitis. At that moment, it seemed Cleveland's dreams of getting back to the Series were in jeopardy and the AL Central wasn't a given.
But not only have the Indians coped minus Miller, they've thrived. That's not to say they won't need the lights-out left-hander to get them through October, but Cleveland, which lost to the Chicago Cubs in last year's Series, has shown it can win in a variety of ways.
Francona has gotten contributions from the entire roster, including players who didn't arrive until Sept. 1.
''When you're plugging in guy after guy and you're still winning, that's what makes it fun,'' said closer Cody Allen. ''We did that last year, too, when guys were injured and others stepped in and had success.''
Francona has been hesitant to say much about the streak, not wanting it to become something his players are focused on trying to maintain.
''I don't think anybody's getting caught up (in the streak),'' Francona said. ''We're keeping an eye on that pretty close and they're doing a good job.''
Surely it will end at some point, and when it does the Indians will resume chasing their first Series championship since 1948.
Until then, they're having fun doing something few teams have accomplished.
Francona smiled when asked if he had ever been on a team that won 16 straight games.
''My high school baseball coach texted me the other day, because we went 14-0 that year,'' he said. ''But we ran out of games because the season was over.''
His Indians are far from done.
---
More AP baseball: https://apnews.com/tag/MLBbaseball
---
---