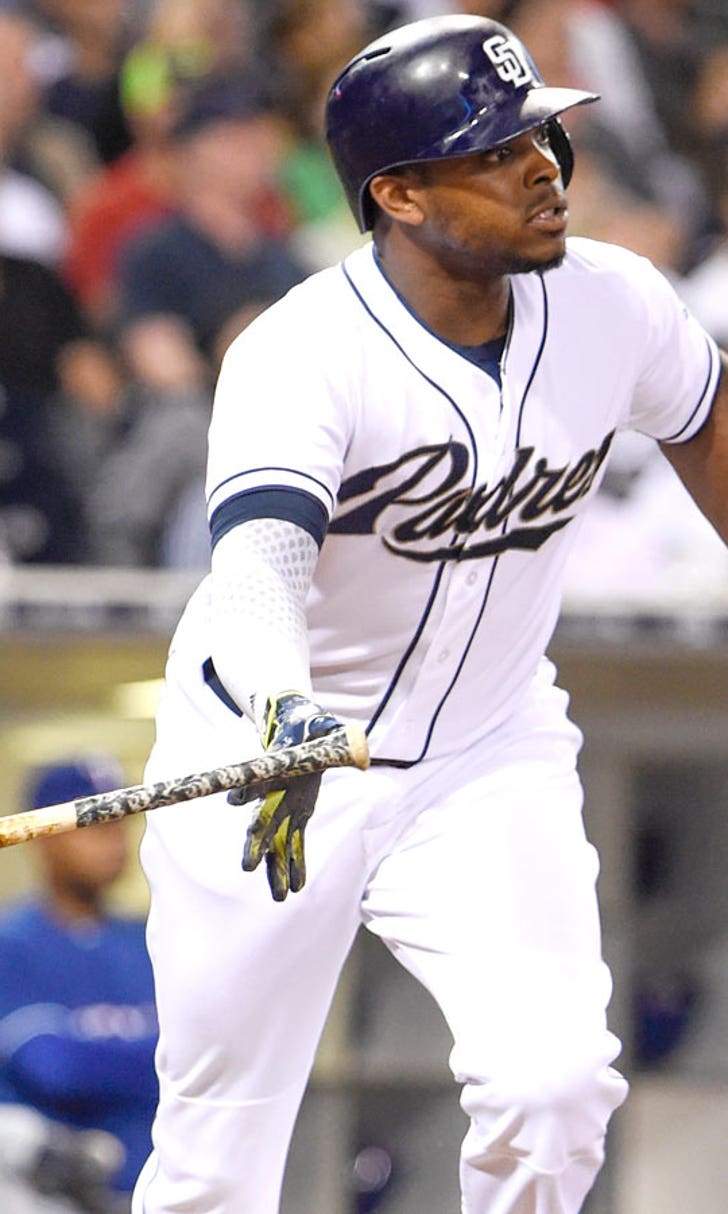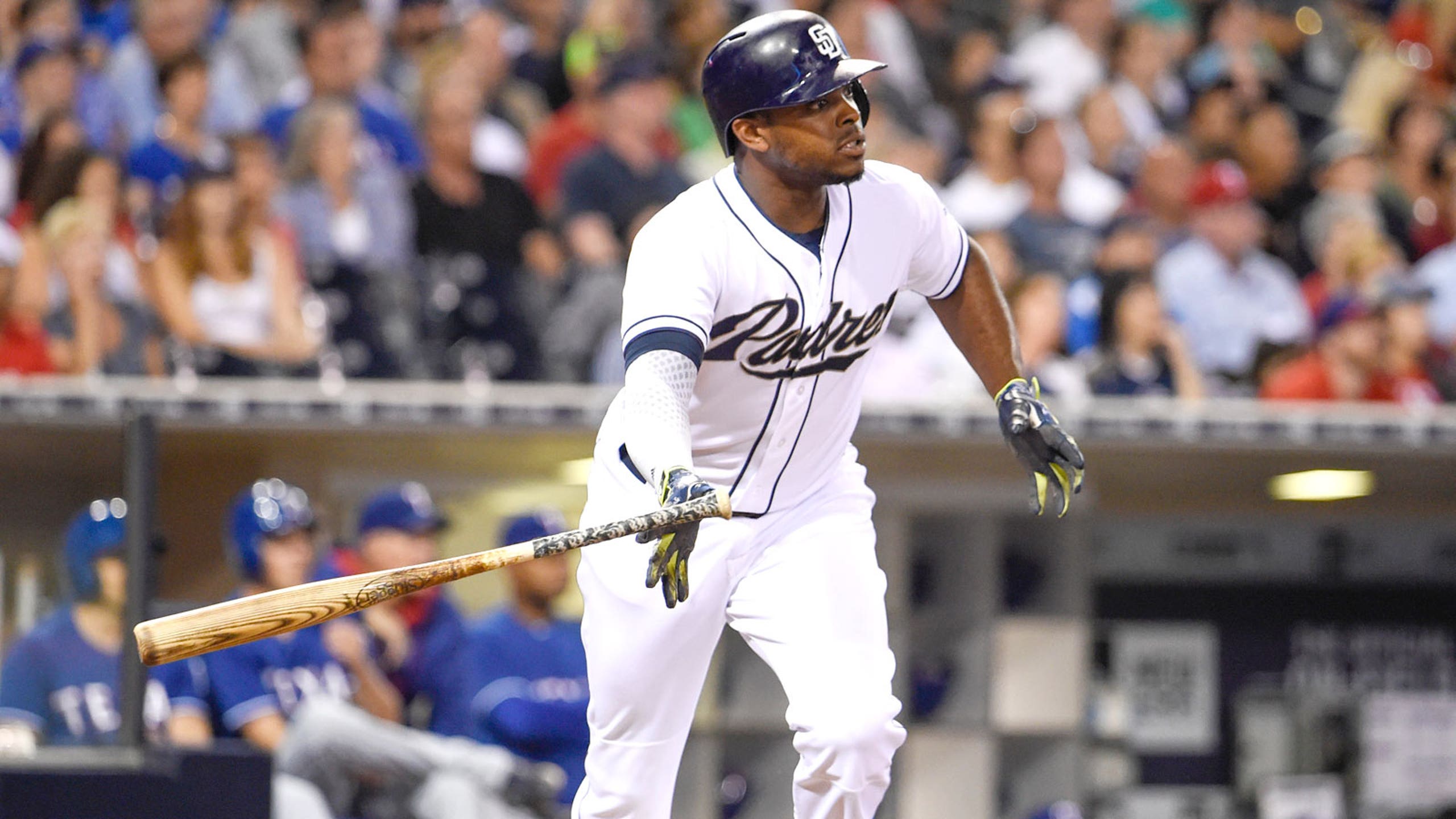 Here's why Justin Upton makes sense for the Phillies -- and why it won't happen
BY Ken Rosenthal • January 13, 2016
Waiting for free agents to sign, a mind starts to wander.
So recently I started thinking: What about Justin Upton to Philadelphia?
The Phillies' first-round pick, No. 1 overall, is protected. The team, embarking upon a rebuilding program, is on track to reduce its payroll from about $146 million last Opening Day to less than $90 million. Upton, 28, will still be in his prime when the Phils return to contention, and in the meantime would provide a likely 30-homer attraction at Citizens Bank Park.
Well, the Phillies are like every other club, according to a source familiar with the team's thinking -- they are monitoring the market for Upton and other free agents, considering one pursuit or another if the price drops low enough. But in the end, the Phils almost certainly will pass on Upton, in part because they do not want to lose even their second-round pick, which currently would be No. 40 overall.
Sound crazy? It's not.
Twice in the past four drafts, the Astros have demonstrated the value of signing first-round choices below the bonus amounts recommended by Major League Baseball and going "above slot" on players in the lower rounds.
In 2012, the Astros signed the No. 1 overall pick, shortstop Carlos Correa, for $4.8 million, well below MLB's assigned $7.2 million figure. They then signed the 41st overall choice, right-hander Lance McCullers, for $2.5 million, well above the $1.258 recommendation.
Last year the Astros were at it again. They went more than $1.5 million below slot for the No. 2 overall pick, LSU shortstop Alex Bregman, and about a combined $400,000 below on the No. 5 overall pick, high-school outfielder Kyle Tucker and No. 46 pick, Cal State-Fullerton right-hander Thomas Eshelman.
Their reward?
High-school outfielder Daz Cameron at No. 37 for $4 million -- more than $2.4 million above the recommended number.
If the Phillies sacrificed their second-round pick, they would be unable to manipulate the draft in such fashion; their next choice, currently No. 77, almost certainly would not be a good enough player to warrant a bonus above the recommended amount.
And, with the draft lacking a surefire No. 1 choice such as Bryce Harper or Stephen Strasburg, the Phillies are going to want as much flexibility as possible with their first two selections.
The Phils could sign Yoenis Cespedes, the other big-name outfielder still on the market, without losing any pick. But Cespedes, 30, is two years older than Upton, and might be in decline by the time the Phils get good. His signing would send a mixed message to fans; Upton would be a more logical addition to the overall plan.
In theory, Upton could block one of the Phillies' younger outfielders, most notably Nick Williams, who arrived in the Cole Hamels trade. But too much talent is never a problem; if the team ended up with multiple corner outfielders, it could trade one to address another need.
One other thing to consider: The 2018-19 free-agent class might be the best ever, with the possibilities including Bryce Harper, Manny Machado, Josh Donaldson and Andrew McCutchen, plus Clayton Kershaw, David Price, Jose Fernandez and Matt Harvey.
Three years is a long time to wait, but the Phillies can spend that time amassing enough young talent as possible and adding suitable veterans along the way. Upton seemingly would qualify, if not for the draft implications and perhaps the fear that his arrival would create unwarranted expectations.
Chances are, the Phillies won't sign him. They're simply not ready for such a move. Yet.
---
---