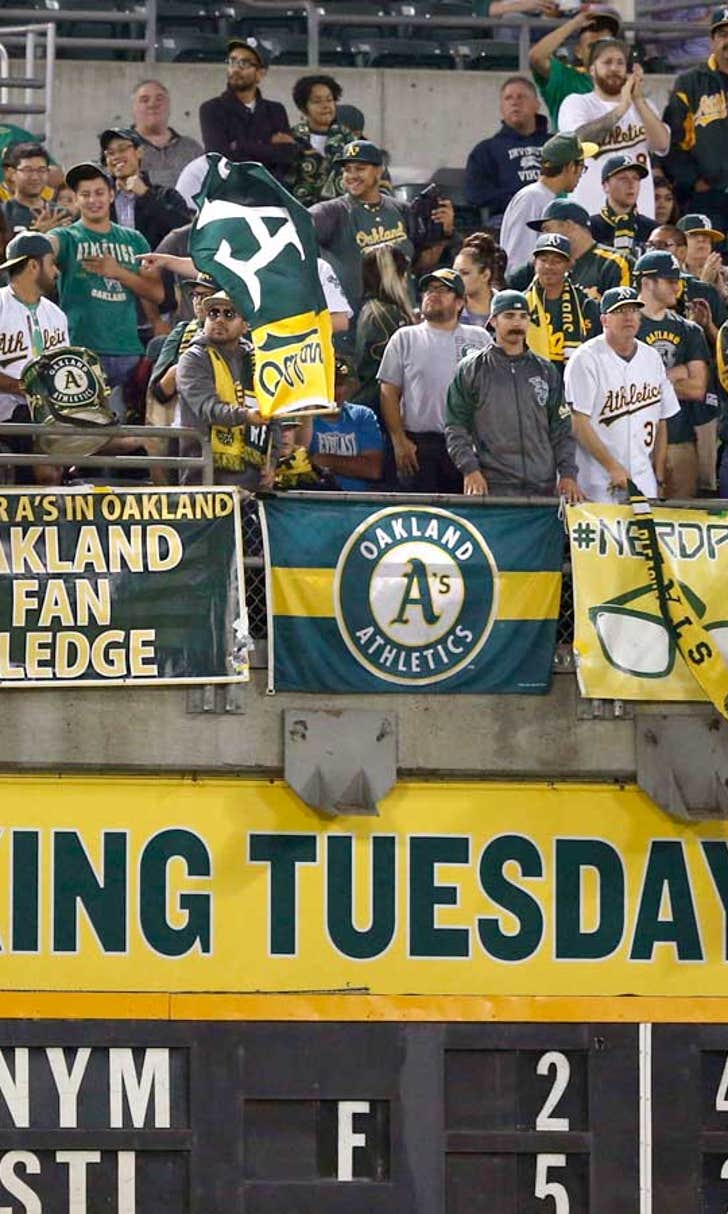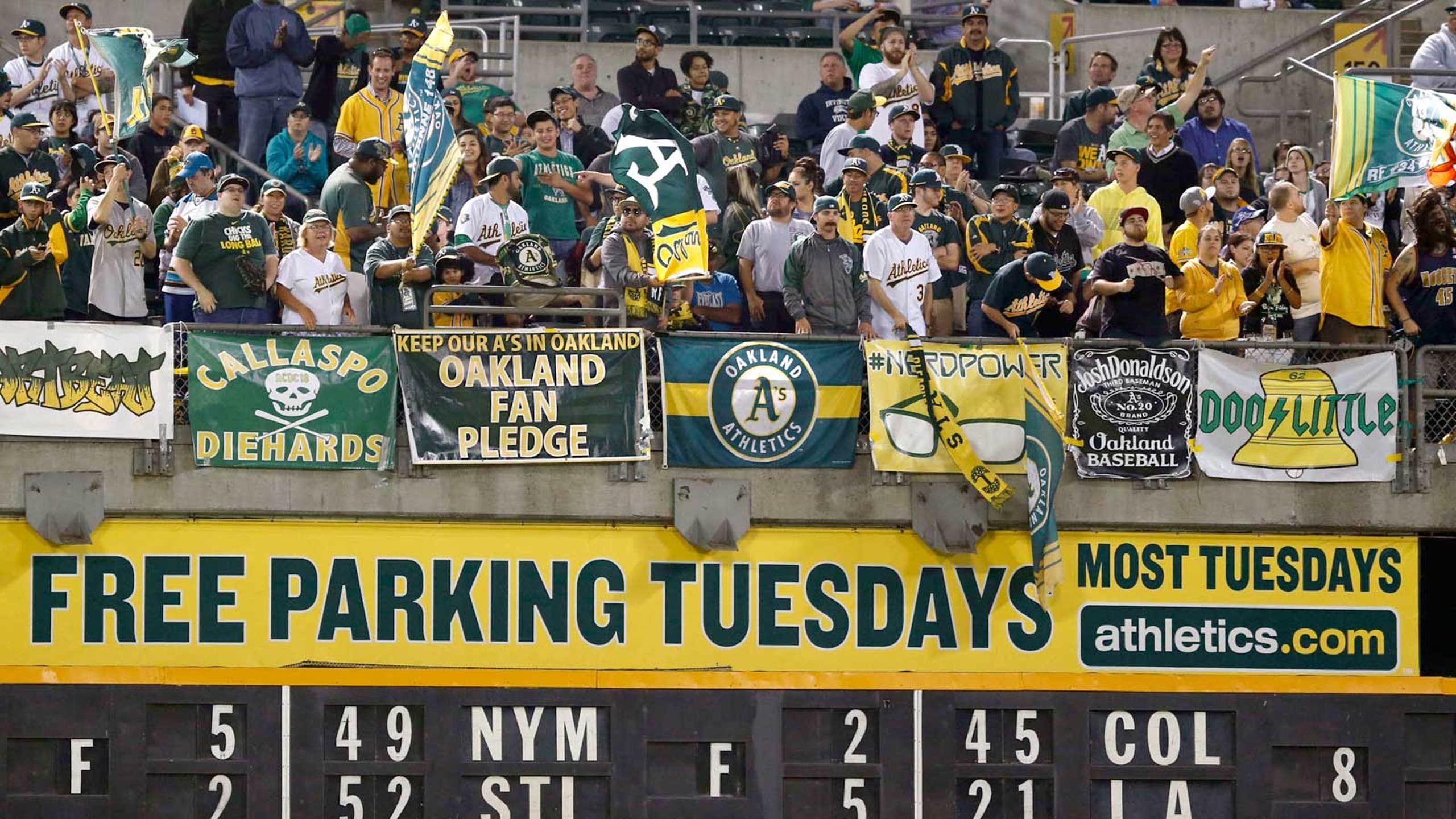 Frustrated A's fans call out co-owners Wolff, Fisher with online petition
BY foxsports • July 27, 2015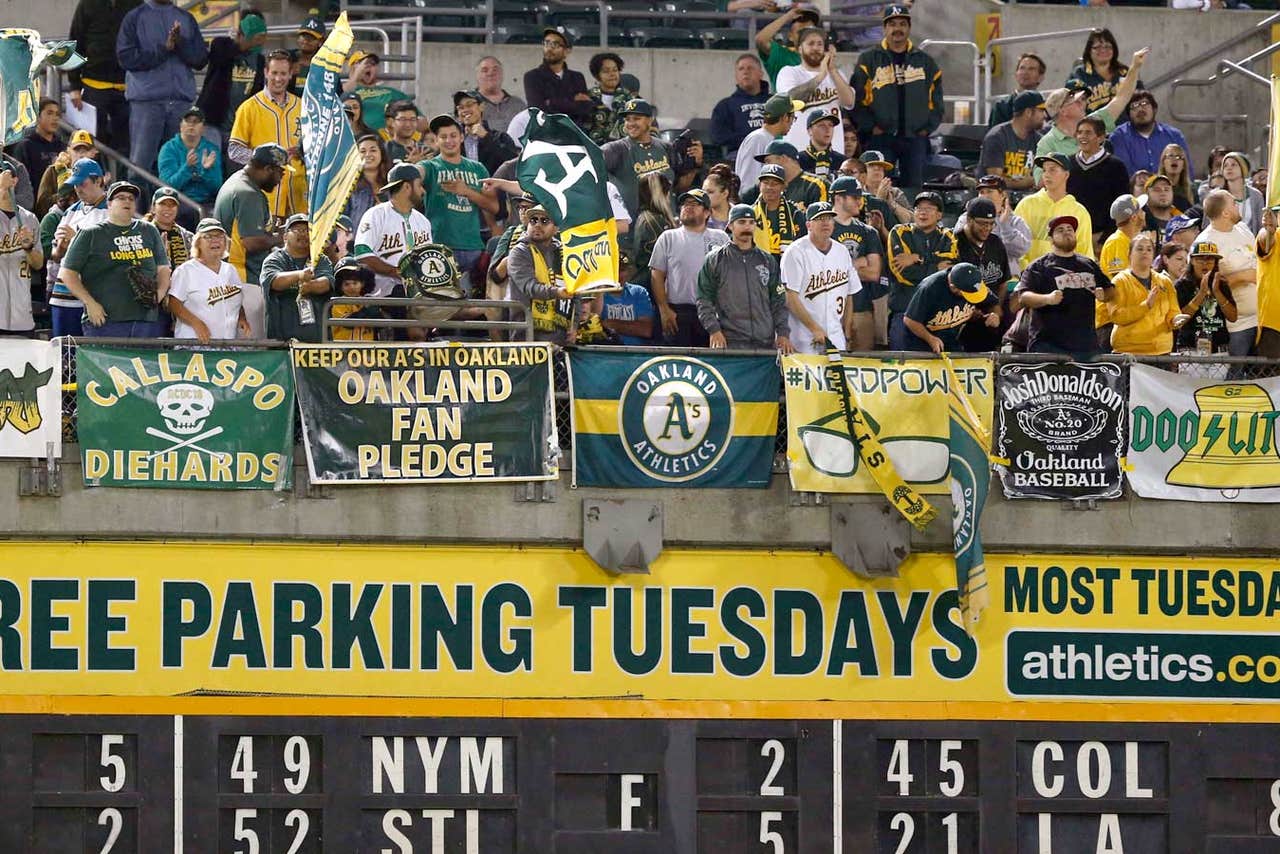 Over the weekend, the Oakland Athletics and San Francisco Giants battled at AT&T Park - but the Giants wound up sweeping the A's, who enter play Monday 44-56 and with a comfortable hold on last place in the AL West. 
Maybe it's due in part to these circumstances, as well as the Giants' three World Series titles in the past five years in addition to the A's lack of October success and an always-murky future in Oakland that a fan has launched a Change.org petition asking for changes.
The pledge drive, posted under the headline 'Sell the team, or invest long-term in building a championship caliber team', is directed at A's co-owners Lew Wolff and John Fisher...even though Wolff maintains the organization is not for sale. 
As of Sunday evening, the petition had close to 450 supporters out of the 500 necessary to push it to the next level (whatever that level would be), and many have left passionate notes regarding their discontent with the way things are at present for their beloved green & gold.
A petition, of course, will realistically have very little impact on the A's situation, but it is already effectively demonstrating the frustration felt by vocal Oakland supporters online.
Here's a selection from the Change.org petition's statement, which lays out its concerns regarding the organization's methods of business, Wolff's and Fisher's duties as owners, the stagnant nature of the A's relationship with Oakland and the developments (or lack thereof) regarding the club's need for a new facility to replace the outdated O.co Coliseum:
The whole operation is tired and depressing. Wolff and Fisher are extremely wealthy men who make millions in baseball's revenue sharing, yet refuse to take their rightful place among the big-spending teams, and there's simply no excuse for that.
(h/t Change.org, SF Chronicle)
Oakland Athletics fans are some of the most enthusiastic and loyal fans in sports. They are also one of the most long-suffering. It's clear that the current owners, Lew Wolff and John Fisher, aren't willing to compete with other clubs to go after foundational players headed to free agency, or to lock them into new contracts before their contract year.
This approach will never build a team that will contend for a championship. General Manager Billy Beane does a decent job putting together a team from the scrap of other teams, and untested prospects. But to reach the playoffs and ultimately win the World Series, owners and managers need to build a winner, not try to piece together a winner in one off-season.
---
---