Seattle Mariners
Seattle Mariners
Edgar Martinez makes jump, still short in Hall of Fame vote
Published
Jan. 18, 2017 7:19 p.m. ET

SEATTLE (AP) Edgar Martinez continued his steady climb toward becoming the first player who was primarily a designated hitter to be elected to the baseball Hall of Fame.
Now, is there enough time remaining in Martinez's two years eligibility to make up the remaining gap to reach the needed 75 percent of the vote?
The former Seattle star and current Mariners hitting coach drew 58.6 percent of ballots when results of voting by the Baseball Writers' Association of America were announced on Wednesday.
Martinez was on 259 of the 442 ballots, good for sixth most among the candidates. It was his eighth try, and players get 10 chances.
''In general I would have loved to be over 60 (percent), but at least I'm closer to 60 (percent) than to 50 (percent),'' Martinez said on a conference call. ''The jump is encouraging. I still have two more years to go. I think it is moving in the right direction right now.''
Martinez's jump of 15.2 percent from last year was the highest among any returning player on the ballot and put him in position to possibly make a surge during his final two years of eligibility. Tim Raines, who was elected to the Hall of Fame on Wednesday with 86 percent of the vote, was at 55 percent in his eighth year on the ballot.
But the drop Martinez had from the public ballots revealed prior to the announcement to the final total was a bit surprising. In ballots tracked online prior to the formal announcement, Martinez was at 65.6 percent as of Wednesday afternoon. He fell seven percentage points when the final total was announced.
After dropping to 25.2 percent in 2014, Martinez has made an impressive rise in the balloting, especially in the past two years. Martinez was at 27 percent in 2015, before climbing to 43 percent last year. The Mariners organization has made a strong push to provide context to Martinez's career where he was one of the elite hitters of his generation despite playing limited defense.
Martinez hit .312 with 309 career home runs and 1,219 career RBIs. He added a .418 on-base percentage and .515 slugging percentage to his other batting numbers and twice led the American League in batting average and doubles.
Martinez said he believes views of the voters are changing on the value of the designated hitter, leading to his rise and setting the stage of an intriguing final two years on the ballot.
''I think the argument about DH, people are more comfortable about it. I think that there's been more discussion about my situation and it's almost been like a debate about it,'' Martinez said. ''People are taking a different look about the DH and they're looking more about sabermetric numbers and taking into consideration all those numbers and it seems to be helping.''
---
---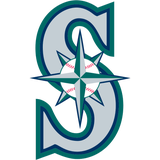 Get more from Seattle Mariners
Follow your favorites to get information about games, news and more
---