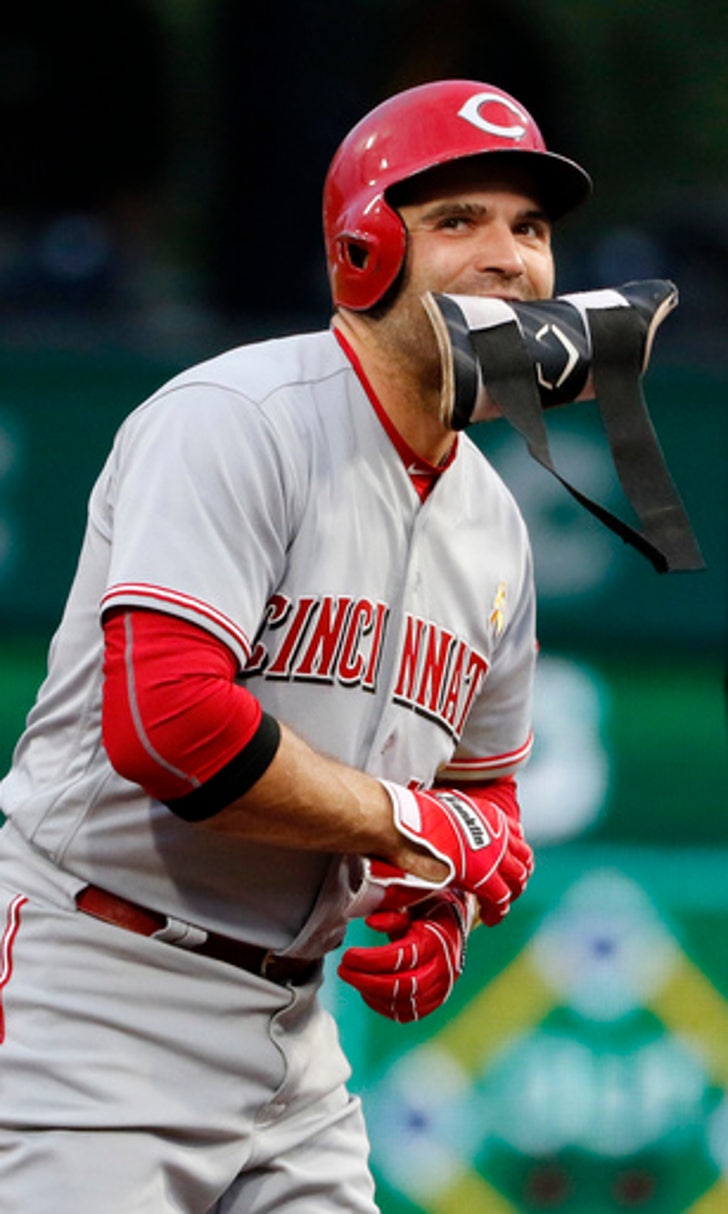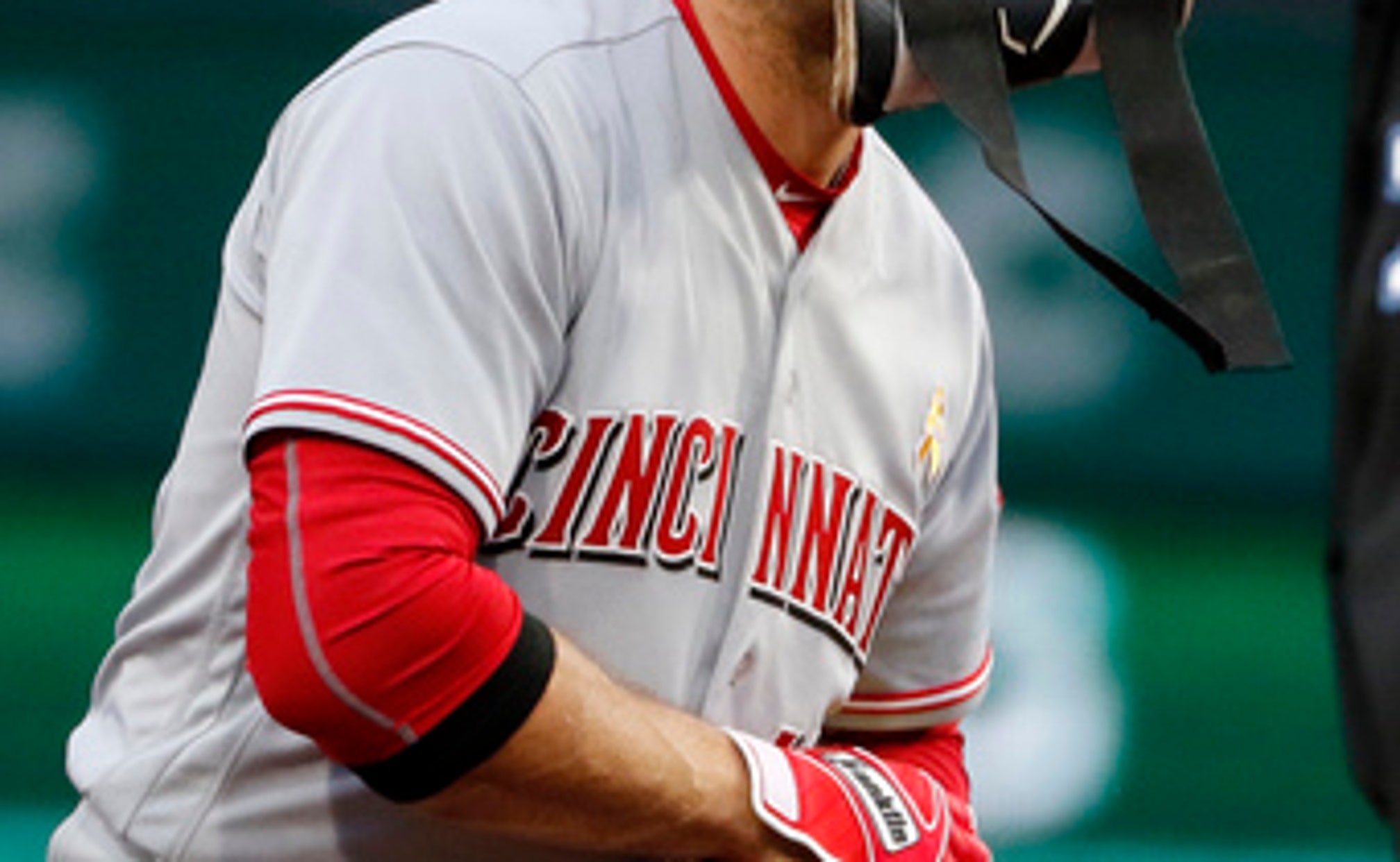 Duvall leads Reds to 7-3 win over Pirates (Sep 01, 2017)
BY AP • September 1, 2017
PITTSBURGH (AP) Five days ago, Pittsburgh Pirates starter Gerrit Cole shut out the Cincinnati Reds for five innings.
On Friday night, the Reds scored three runs before Cole recorded an out, as Joey Votto hit an RBI double and Adam Duvall drove in two runs to jump-start the Reds to a 7-3 victory over the Pirates.
Billy Hamilton singled and scored, followed by a walk to Zach Cozart and consecutive doubles from Votto and Duvall as the first four Reds hitters of the game all reached base.
Cole (11-9) ended up allowing five earned runs and six hits in six innings. The difference this time was his fastball command, and the Reds took advantage.
''I made a mistake to Hamilton. I made a mistake to Duvall,'' Cole said. ''Really, the first inning with those two mistakes was kind of the big blow.''
Duvall also singled and scored in the third and reached on a fielder's choice and scored in the eighth. Scooter Gennett had three hits for the Reds, including a triple off the top of the center field wall to lead off the sixth inning. Eugenio Suarez drove in Gennett in the sixth and Duvall in the eighth.
''That's a good win,'' Suarez said. ''We're playing hard and trying to win every game. For me, it was a really good game. After two strikeouts, I made my adjustments and tried to make those RBIs.''
Reds rookie Luis Castillo matched his shortest outing of the season, lasting four innings while allowing two runs and three hits. He struck out five. Castillo has just two wins on the season, and manager Bryan Price was hoping to get him out there for a shot at his third, but 89 pitches after four innings was too many.
''He's pitched beautifully,'' Price said. ''I would have loved to see him get that third win, or at least be in a position to do that, but I just couldn't pull the trigger on that.''
Asher Wojciechowski (4-3) earned the win in relief after moving to the bullpen from the starting rotation. He pitched two scoreless innings. He is 2-0 with a 1.74 ERA in 10 relief appearances this season.
CHANGE OF PLANS
The Pirates will skip the next start of RHP Ivan Nova, who was next scheduled to throw on Tuesday. Nova's last outing was his shortest of the season, when he allowed five runs in three innings on Wednesday. Hurdle said the team plans to give Nova ''a chance to catch his breath.'' Nova was 1-4 with a 5.63 ERA in August.
LHP Steven Brault will make his first start of the season in Nova's place. He has a 5.93 ERA in six relief appearances.
FIRST TASTE
Cincinnati infielder Zach Vincej was recalled from Triple-A Louisville and made his major league debut, grounding out as a pinch hitter in the seventh inning. The Reds also recalled RHP Ariel Hernandez and released RHP Lisalverto Bonilla.
TRAINING ROOM
Reds: RHP Anthony DeScalfini (right UCL sprain) threw a 30-pitch bullpen session, his second since restarting his rehab program after leaving a rehab appearance Aug. 3. He'll throw one more bullpen session before facing live batters.
Pirates: RHP Joaquin Benoit (left knee inflammation) and LHP Wade LeBlanc (left quad strain) were both reinstated from the 10-day disabled list. LeBlanc threw one scoreless inning.
UP NEXT
Reds: Tyler Mahle (0-1, 5.40) will make his second career start. His first appearance also came against the Pirates in a 5-2 loss Sunday.
Pirates: Jameson Taillon (7-5, 4.75 ERA) will pitch on Saturday. He has gone five straight starts without a loss, but is just 1-0 in that stretch.
---
---