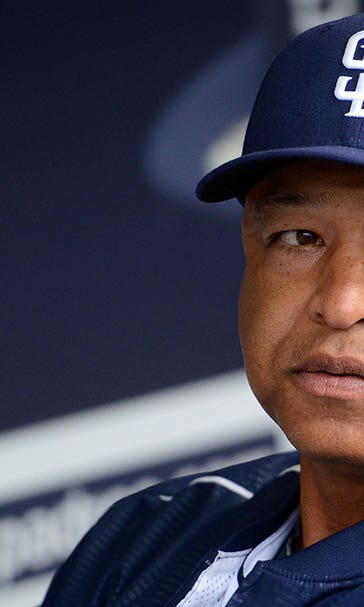 Dodgers, with proud history of diversity, could pick Roberts as manager
November 3, 2015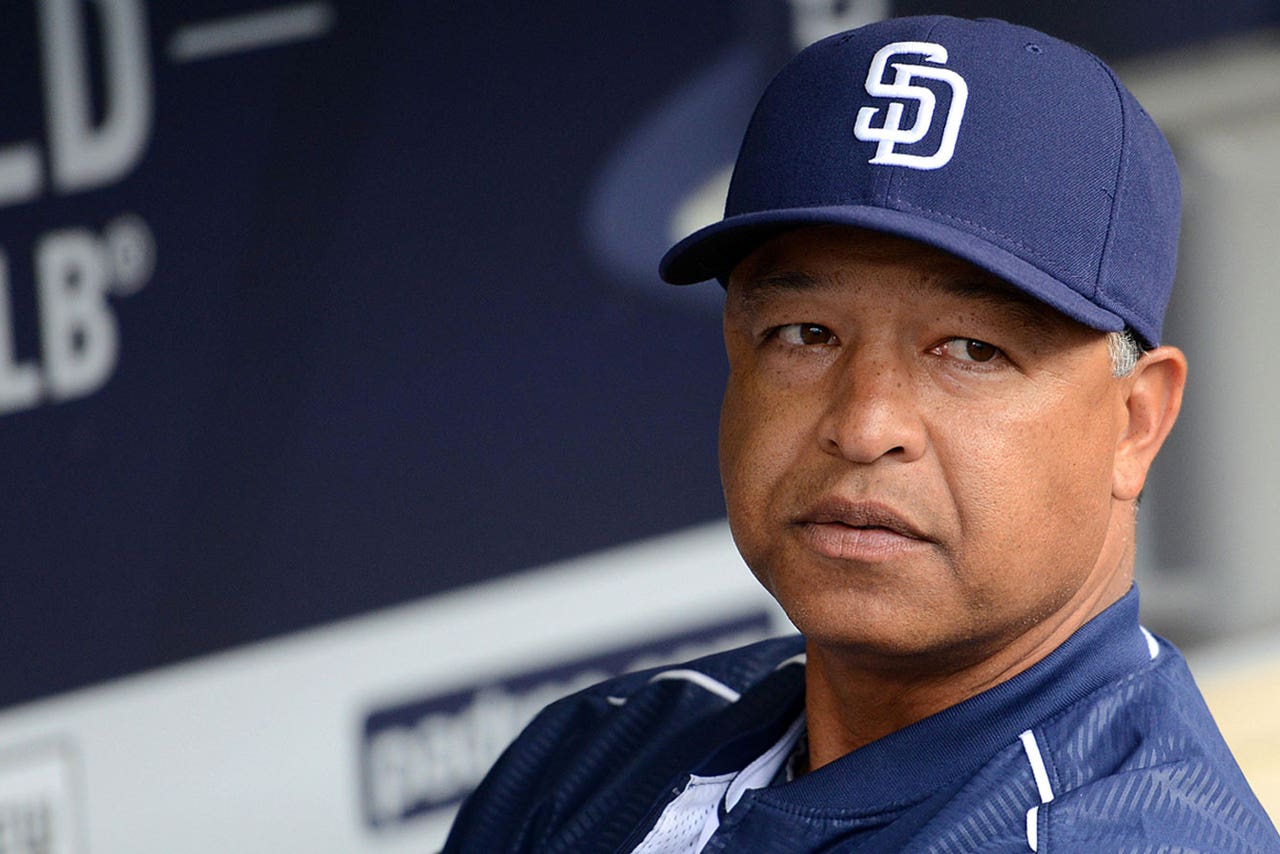 Gabe Kapler remains the perceived front-runner for the Dodgers' managerial opening, but the team's recent interview of Padres bench coach Dave Roberts raises an intriguing possibility.
The Dodgers, a franchise that takes great pride in its history of social impact, could make Roberts their first minority manager.
Roberts, 43, is both African-American and Japanese-American — he was born in Okinawa, Japan, to an African-American father serving in the Marine Corps and a Japanese mother.
The team is still early in its search, about halfway into a process in which as many as 10 different candidates will receive interviews, according to major-league sources.
The plan is to hire the best possible candidate, and president of baseball operations Andrew Friedman and his front office almost certainly will drive the choice, not ownership.
As the team's controlling owner, Mark Walter, told the Los Angeles Times when the Dodgers were determining the future of former manager Don Mattingly: "You can't hire guys like that (Friedman) and then make the decisions for them."
Still, baseball is pushing for greater minority hiring at a time when it is down to one African-American manager — Dusty Baker, whom the Nationals hired Tuesday only after their contract negotiations with Bud Black collapsed.
Roberts made a favorable impression in his interview with the Dodgers, sources say. The team's progressive legacy, starting with the promotion of Jackie Robinson as the majors' first African-American player in 1947, is undeniable.
"No franchise in pro sports history has had as great of a social impact as the Dodgers," team president Stan Kasten told FOX Sports' Jon Paul Morosi last spring.
"Jackie Robinson ... Sandy Koufax, who was an icon for a generation of Eastern Europeans assimilating ... Fernando ... Chan Ho Park ... Yasiel Puig ... Hyun-jin Ryu. It's part of our DNA, and we're so proud of that.
"Yes, our market is well-suited to that, but it's just the way this franchise was, even going back to Brooklyn. It's part of what this franchise is, and means, to society at large."
Then there is Dodgers partner and former NBA star Earvin "Magic" Johnson, who is one of the few minority representatives in baseball ownership and an outspoken advocate of minority hiring.
"I'm always going to fight for African-Americans as well as Latinos ...  minorities," Johnson told reporters in April 2014. "I am going to fight for them to the death. That's where I invested my money. That's who I hire."
None of this means the Dodgers are going to hire Roberts or should hire him. They need to find the best possible replacement for the departed Mattingly, who joined the Marlins as their new manager on Monday.
Roberts, however, looms as a legitimate candidate in a field that also includes Kapler, the Dodgers' farm director; Black, the Padres' former manager; Darin Erstad, the Nebraska baseball coach; and Ron Roenicke and Tim Wallach, two Dodgers coaches.
The Mariners nearly hired Roberts as their new manager, with one source saying he finished a "very close" second to Scott Servais. Like Kapler, Roberts is a former major-league outfielder. Unlike Kapler, he has major-league coaching experience — five seasons with the Padres, the last two as bench coach.
Roberts worked under Dodgers vice-president of baseball operations Josh Byrnes when Byrnes was general manager of the Padres. Black, the Padres' manager from Nov. 2006 until June 2015, also worked under Byrnes in San Diego. But the Dodgers are not necessarily looking for experience; the perception within the industry is that the front office might prefer a manager it can mold.
A willingness to embrace advanced statistical analysis likely is a must. Black is intelligent, but some in the industry view him as more traditional in his thinking, a person who would react to certain suggestions with raised eyebrows.
Kapler, on the other hand, is close with Friedman and fluent in the numbers. The risk in hiring him is that the Dodgers players might view him as a puppet of the front office. When players sense that a manager is not empowered, it becomes more difficult for him to succeed.
Roberts, like Kapler, is energetic and full of personality. He also is respected, even beloved, by many in the industry. If the Dodgers choose to hire a manager with no previous experience, he would appear to be as logical a choice as Kapler, perhaps even more logical.
The Dodgers also could hire both candidates, with Roberts serving as Kapler's bench coach or Kapler serving as a first-time coach under Roberts.
The choice will be fascinating — and possibly historic.
---
---