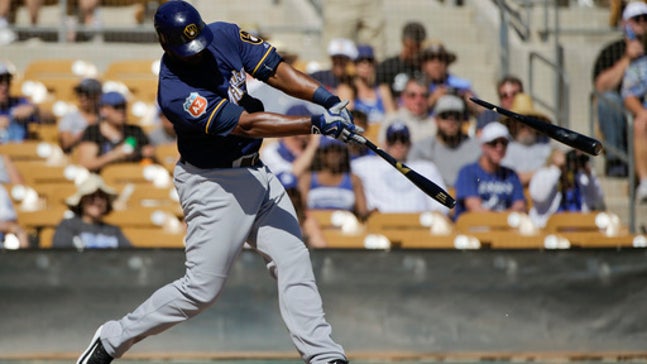 Dodgers touch Peralta for 5 runs in 1st, beat Brewers 6-2
Published
Mar. 14, 2016 9:16 p.m. EDT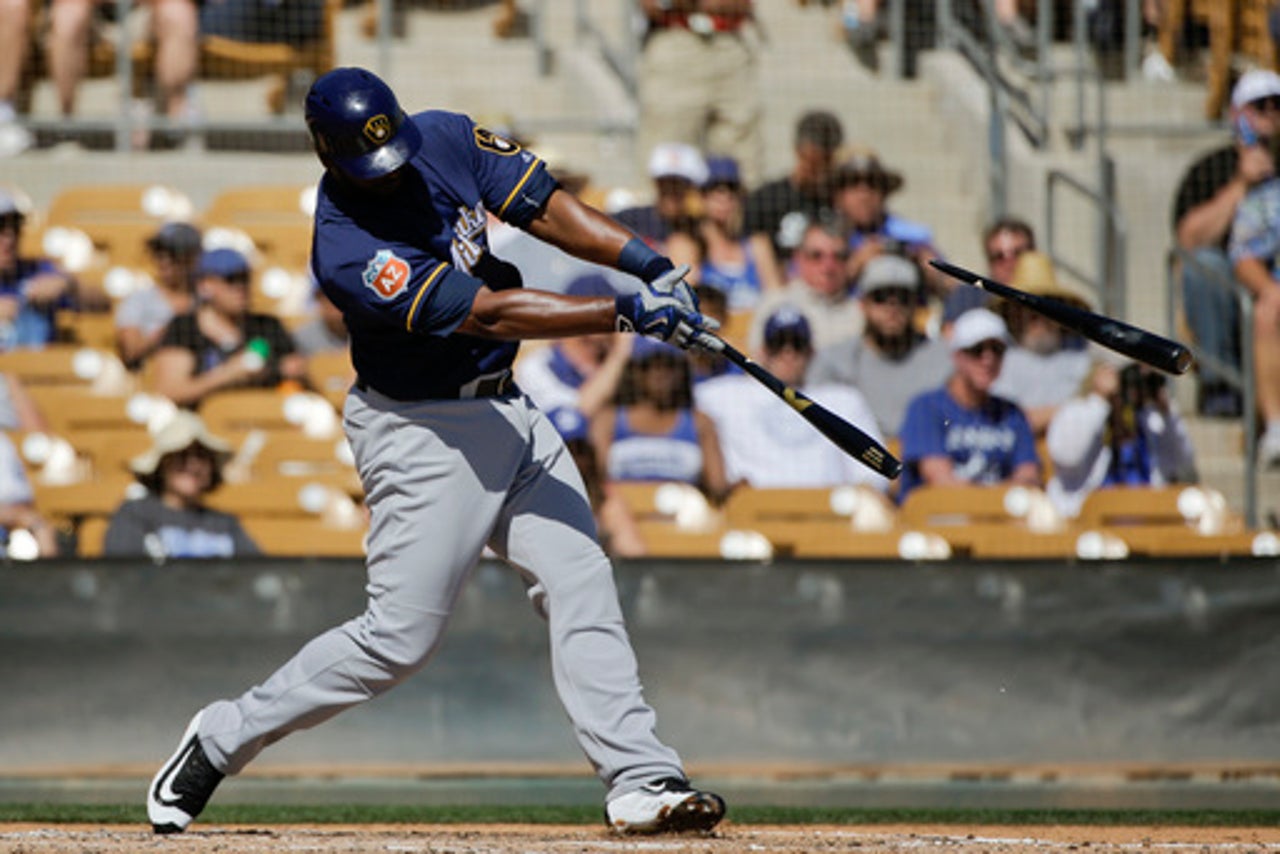 GLENDALE, Ariz. (AP) Justin Turner hit an RBI double in his first spring at-bat and Mike Bolsinger threw four scoreless innings in the Dodgers' 6-2 victory over the Milwaukee Brewers on Monday.
Turner lined a shot off right-hander Wily Peralta in the first inning, scoring Micah Johnson, who led off with a single.
The Dodgers scored five runs in the first, including a three-run homer by outfielder Trayce Thompson, who has two this spring.
Turner also scored twice, in the first and the third, the latter on a double from Adrian Gonzalez. Turner, who started at third base, has been working his way back from surgery on his left knee in October.
Bolsinger, a contender for the fifth spot in the Dodgers' rotation, limited the Brewers to two singles.
Peralta gave up five hits and six runs, three of them earned, during 3 2/3 innings of work.
---
---