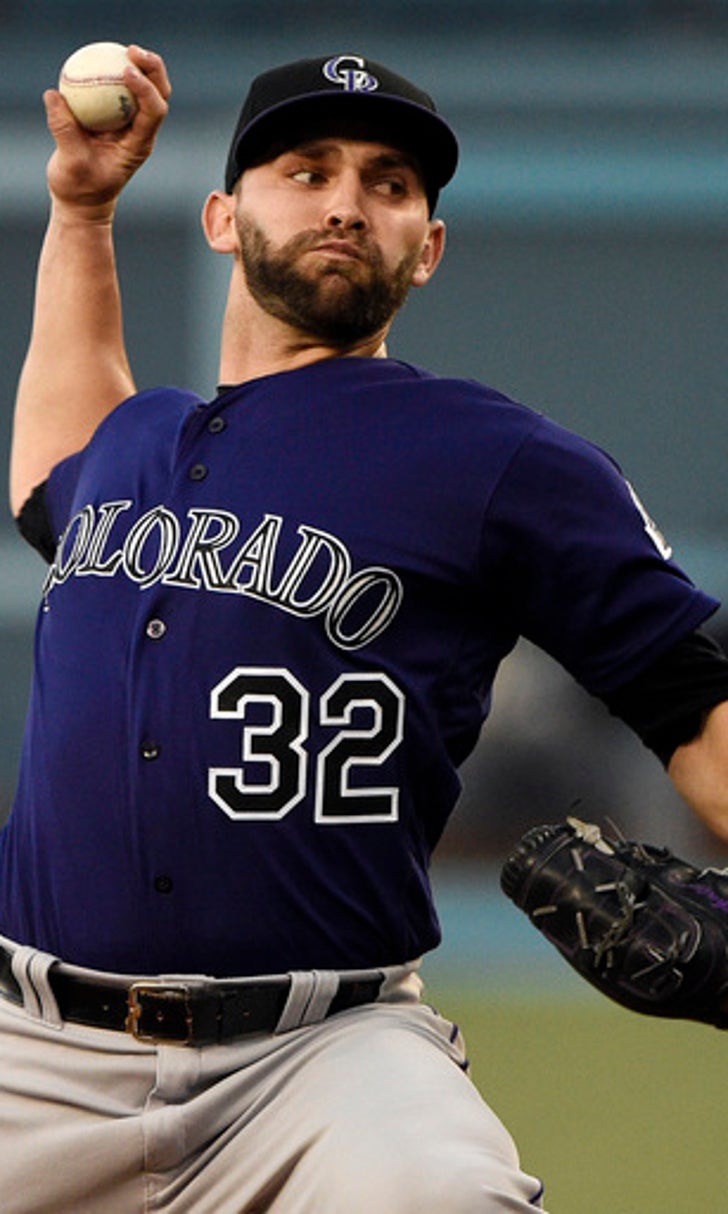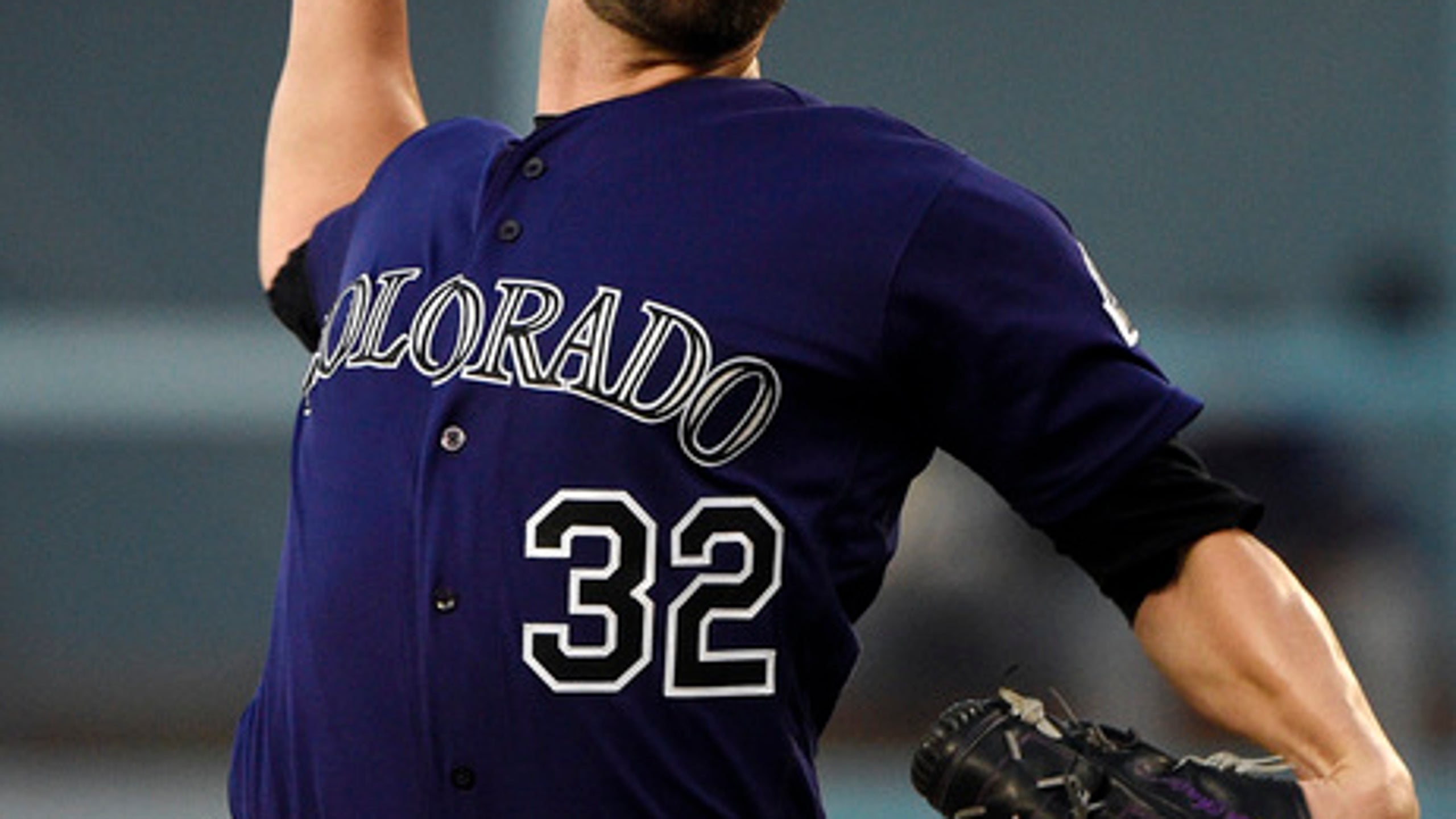 Dodgers get 1-hit by Chatwood, Rockies in 6-1 defeat
BY foxsports • June 7, 2016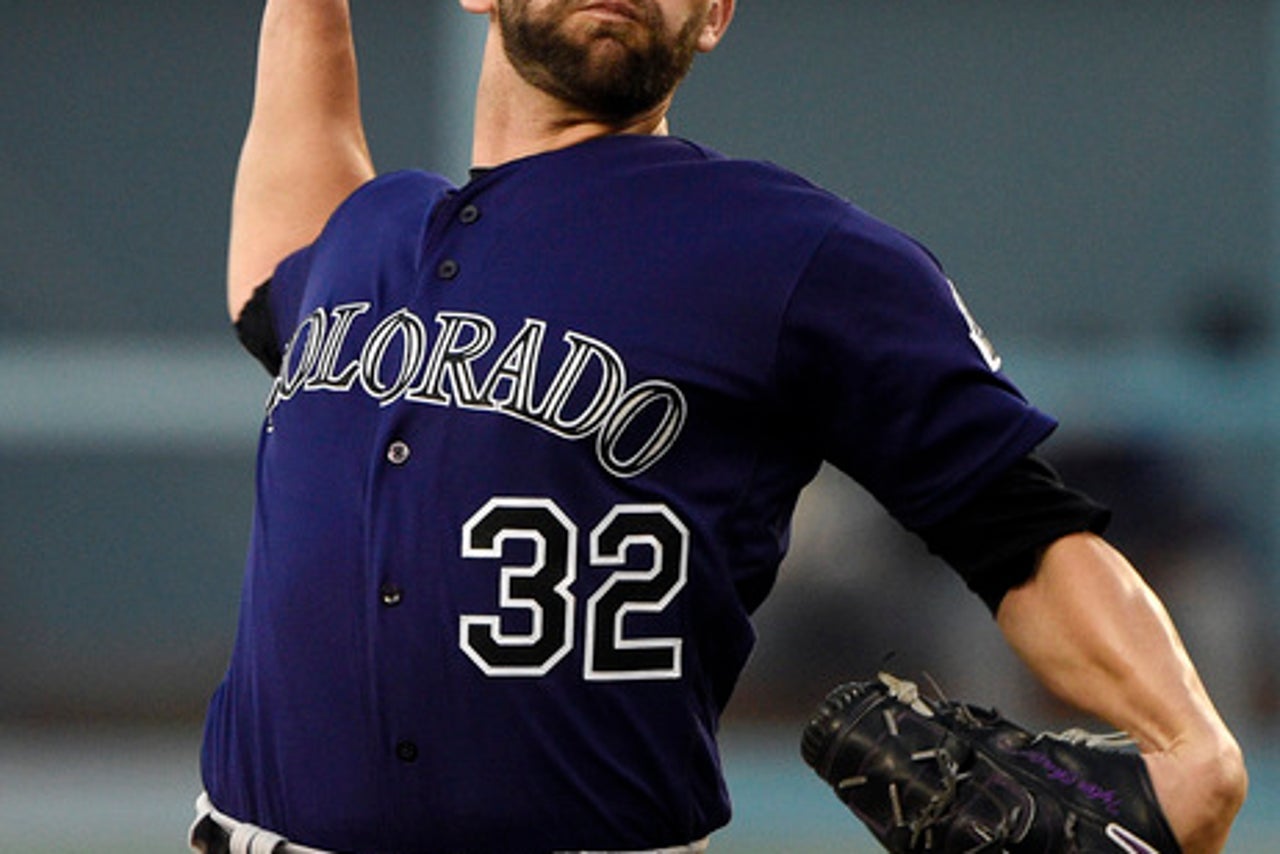 LOS ANGELES (AP) After sweeping the Atlanta Braves over the weekend, the Los Angeles Dodgers had their bats silenced and their winning streak snapped.
Tyler Chatwood pitched eight strong innings, Trevor Story and Gerardo Parra homered and the Rockies held the Dodgers to one hit in a 6-1 victory Monday night.
Chatwood (7-4) kept up his road dominance this season by allowing only Howie Kendrick's second-inning single. He struck out five and walked four.
Dodgers starter Mike Bolsinger (1-3) allowed seven hits, six runs and two homers over 5 1/3 innings.
''My fastball was working well, I was getting ahead with it, I was locating it,'' Bolsinger said. ''I honestly felt good. Today was the first day my fastball really felt like I controlled it.''
Bolsinger allowed a three-run shot to Story during a four-run sixth inning, and a solo homer to Parra.
''I had Parra 0-2, 1-2 and I hang a slider,'' Bolsinger said. ''The curveball to Story, I just hung it. Small mistakes that lead to big outcomes.''
The 23-year-old Story has 16 homers this season, the most ever by a rookie before the All-Star break.
Dodgers manager Dave Roberts was surprised by L.A.'s hushed bats.
''To say we would get one hit tonight, I wouldn't have believed it,'' Roberts said. ''Chatwood actually threw the ball well and has all year. We squared some balls up, didn't get any results.''
Los Angeles had won 13 of its previous 16 games against the Rockies, and Colorado had dropped seven of nine overall coming into the series.
Chatwood leads the majors this season with 5-0 road record and a 0.43 ERA, but at Coors Field he is just 2-4 with a 5.30 ERA. Chatwood missed most of the 2014 season and all of 2015 following Tommy John surgery.
''He's bulldog out there on the mound and competes really hard out there,'' catcher A.J. Ellis said. ''He was outstanding tonight. He used both sides of the plate very well.''
Gonzalez Germen pitched a perfect ninth for the Rockies.
Charlie Blackmon extended his on-base streak to 32 games with a single in the third.
TRAINER'S ROOM
Dodgers: RHP Brandon McCarthy, on the DL recovering from Tommy John surgery, threw a three-inning, 50-pitch simulated game. ''His fastball, curveball and slider looked crisp,'' Roberts said. ''Within a week, we'll be sending him on a rehab assignment, and he'll make about four or five starts, but we're not sure where we're sending him yet.'' ... OF Scott Van Slyke made his first start (in right field) since coming off the DL on June 3.
NEW KIDS IN TOWN
New Los Angeles Rams QB Jared Goff, who was the first player selected in this year's NFL draft, threw out the ceremonial first pitch. ''It's exciting to be here and it's an exciting time for the city with the Rams coming back to LA; I can't wait to get rolling,'' Goff said. Teammates and fellow draftees WR Pharoh Cooper, WR Michael Thomas, LB Josh Forrest, TE Temarrick Hemingway and TE Tyler Higbee joined Goff on the field.
HOME SWEET HOME
Chatwood, 26, attended nearly Redlands East Valley High School had a lot friends and family in the stands. ''I left a lot of tickets for all of high schools buddies and friends,'' he said. ''Now, I have to go take them all out.''
UP NEXT
Rockies: RHP Eddie Butler (2-3, 5.65) is scheduled to start the middle game of this three-game set on Tuesday.
Dodgers: Teenage prospect Julio Urias (0-1, 9.39) gets his third shot at big league hitters. The 19-year-old left-hander struggled in his first two starts, allowing three homers and six runs over five innings in a loss to the Cubs last time out.
---
---