Major League Baseball
Major League Baseball
Crawford, Red Sox blast Indians
Published
May. 25, 2011 1:00 a.m. ET

Carl Crawford finally had the kind of game the Red Sox and Boston's ultra-demanding fans have been waiting for.
And it took him just six innings to do it.
Crawford, who has struggled badly in his first two months with Boston, went 4-for-4 with two doubles, three runs and two RBIs before being pullled, and the Red Sox bludgeoned Cleveland's Mitch Talbot for seven runs in the first inning in a 14-2 rout on Wednesday.
''I definitely feel better than I did before,'' said Crawford, who signed a seven-year, $142 million free agent contract in December but hasn't played up to it through April and much of May. ''It feels nice to contribute to a game where everyone contributes.''
Dustin Pedroia hit a two-run homer in Boston's eruption in the first off Talbot (1-1), who came off the disabled list to make his first start since April 11.
Jarrod Saltalamacchia hit a three-run homer, David Ortiz added an estimated 431-foot solo shot that looked even farther and the Red Sox got a season-high 20 hits in the series finale to win of three from the Indians, who have baseball's best record.
Boston, now playing as many predicted, has won 10 of 12.
''It's good,'' said starter Jon Lester, who coasted to his seventh win. ''We had three good starts, and they beat us on the first night in the eighth inning. Obviously, it's good for us to come in here and do this and keep moving and playing well.''
Especially for Crawford, who had not gotten more than two hits in a game for Boston.
Because of his slow start, the speedy leadoff hitter was dropped all the way to No. 8 in the loaded Red Sox lineup by manager Terry Francona. However, Crawford's been heating up and went 6 of 11 with six runs, two doubles and three RBIs in the series.
''There will be a time when he's definitely going to carry us and we're counting on him,'' Pedroia said. ''I tell Carl all the time, I go through something like this every year. I just told him, 'I'm on like level four right now and we've got to go to level 10. Six more stops.'''
Lester (7-1) allowed three hits in six shutout innings and won his seventh straight decision. It was a very different start than his previous one in Cleveland on April 7, when he pitched seven shutout innings and got a no-decision in Boston's 1-0 loss.
Even with all the run support, Lester didn't take anything for granted. He was locked in from the get-go.
''It's tough sometimes to pitch with those leads, but you just have to focus on taking it one inning, one pitch at a time,'' Lester said. ''Sometimes it's hard, but for the most part I was able to do that.''
Lester gave up a pair of singles in the first before retiring 15 straight. Asdrubal Cabrera finally got to the left-hander for two-out double in the sixth. But after walking Shin-Soo Choo, Lester retired Shelley Duncan on an easy tapper to end the Indians' only scoring chance against him.
''It was an uphill battle from the get-go,'' Indians manager Manny Acta said. ''It's not a very good feeling before you get to the plate and you're trailing 7-0 against Jon Lester. I don't think even the '27 Yankees would have a good feeling trailing 7-0 against this guy.''
Jacoby Ellsbury and Drew Sutton had three hits apiece for Boston, which didn't even have its best lineup. Sutton replaced third baseman Kevin Youkilis, who sat out with a sore left hand. Outfielder J.D. Drew also sat, resting a strained hamstring.
Choo had two errors in right field for the Indians, who were bound to have a bad game after weeks of playing sound ball in an otherwise splendid season.
This was bad - and beyond.
Talbot was activated to start the series finale, and the Red Sox were hardly the ideal team for him to come back against.
Boston hammered Talbot for eight runs and 12 hits in three hard-to-watch innings for most of the 26,408 fans. The right-hander had been sidelined since April 17 with a strained elbow. By the time Boston was done bashing him, his ERA was battered, his confidence bruised.
The Red Sox sent 12 batters to the plate in the first and scoring seven runs on nine hits - all but one of them hit on the nose.
''Rough day for Mitch,'' Acta said. ''It's easy to describe. The average lineup at the major-league level does a lot of damage when the pitcher is behind in the count and that's not an average lineup over there.''
Pedroia, who was given the night off on Tuesday, homered and drove in three runs and Ellsbury singled and scored twice in the first-inning outburst, when the Red Sox gave Lester enough cushion for three games.
As Talbot got rocked, Cleveland's bullpen remained quiet as Acta decided to let his starter take a few lumps rather than waste a reliever.
''I wasn't making my pitches,'' said Talbot. ''I wasn't hitting my spots. It was almost like even if I was, they were still going to find a hole.''
The Red Sox added five in the sixth, highlighted by Ortiz's blast to right field that nearly reached the second deck in Progressive Field.
Notes: Francona said Youkilis will likely be back in the lineup on Thursday, when the Red Sox open a four-game series in Detroit. Drew could be out a little longer, Francona said. ... Indians CF Grady Sizemore ran the bases twice before the game without any problems and is expected to be activated this weekend in Tampa Bay. Acta did not say when Sizemore will come off the DL. He has been out since last week with a bruised kneecap he injured sliding. ... Cleveland is 8-4 against the AL East after starting 7-0.
---
---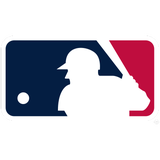 Get more from Major League Baseball
Follow your favorites to get information about games, news and more
---