Alabama Crimson Tide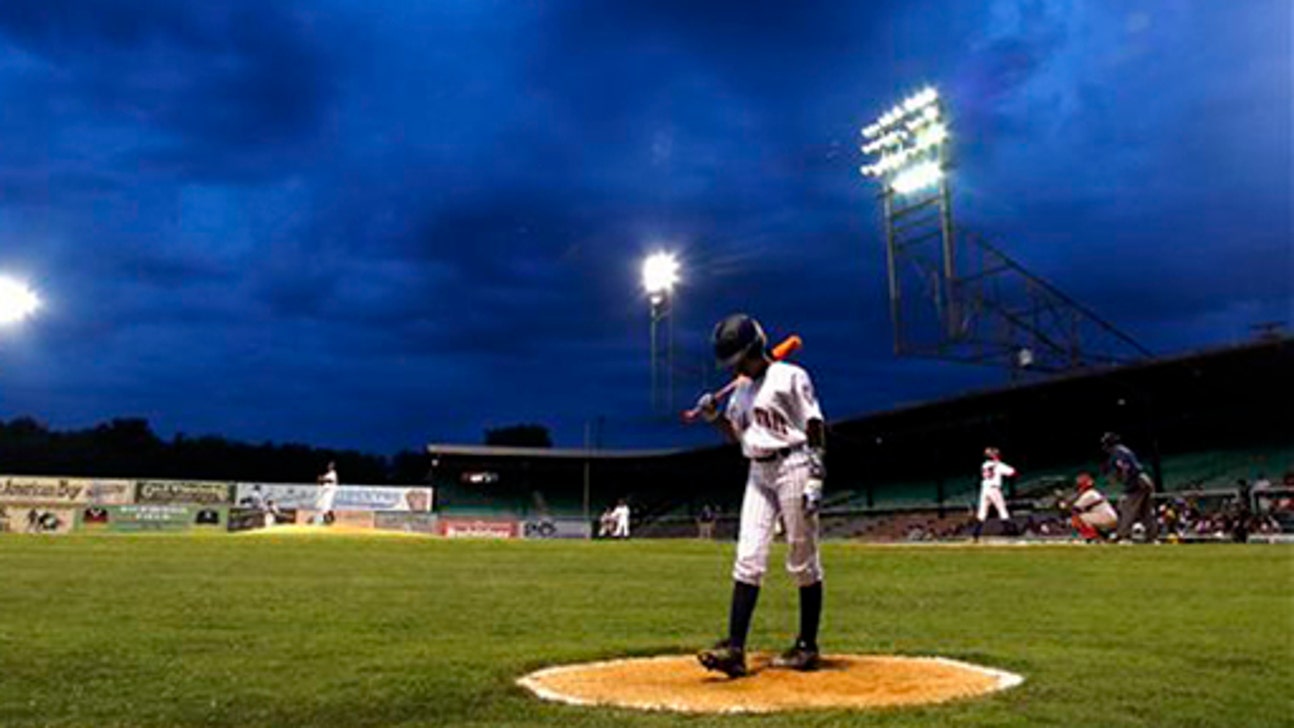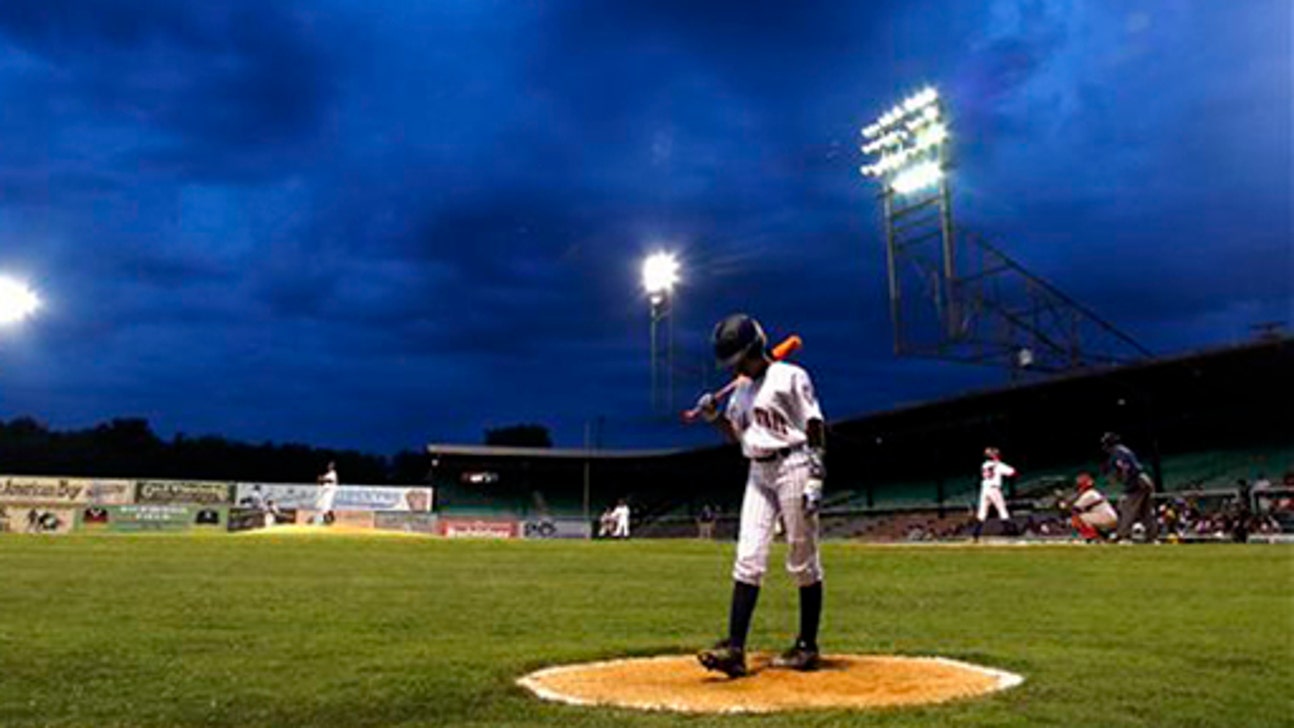 Alabama Crimson Tide
Column: America's oldest pro ballpark needs our help
Updated
Mar. 4, 2020 10:36 p.m. ET

An elderly friend needs our help.
Birmingham's Rickwood Field is the oldest professional ballpark in America - yep, it's been around even longer than Fenway Park and Wrigley Field - but it's really starting to show its age.
A couple of months ago, city officials shut it down. Major structural repairs are needed, not surprising for a stadium that's approaching its 107th birthday.
It's going to take money - a lot of money - to get the gates open again.
That would be money well spent.
Rickwood Field is a virtual time machine, an irreplaceable link to a bygone era when America's pastime was the only game in town.
Since its opening on Aug. 18, 1910, more than 100 Hall of Famers have swung a bat or thrown a ball at the corner of 2nd Avenue and 12th Street on the west side of Alabama's largest city, everyone from Babe Ruth and Ty Cobb to Jackie Robinson and Hank Aaron.
This was not only the longtime home of the Birmingham Barons, a minor-league team, but the Birmingham Black Barons of the Negro League, a powerhouse squad from the ugly era of Jim Crow that included Satchel Paige and Willie Mays among its alumni.
''Rickwood filled a role as kind of the cultural center for both the Caucasian and the African-American communities in Birmingham,'' said David Brewer, executive director of a nonprofit organization that manages the park, Friends of Rickwood. ''That's significant in terms of American social history.''
The Black Barons ceased operations in 1960, and Rickwood's days seemed numbered when the Barons left 27 years later for a shiny new stadium in the suburbs.
I certainly didn't expect it to last much longer when I visited for the first time in 1991 .
The green paint was peeling. The roof was leaky and worn out. Weeds sprouted between the seats. There were two scoreboards - one for baseball, the other for football games that were also played there - but neither worked. Surely, I thought, this stately little park would soon go the way of Forbes Field and Shibe Park and the Polo Grounds.
But, somehow, Rickwood survived.
City officials managed to stave off the wrecking ball, with help from a determined group of volunteers tirelessly raising money to address an ever-evolving list of repairs. Before long, Rickwood was as busy as it had ever been, with colleges and high schools taking the field in the late winter and spring, followed by a full slate of various adult and youth league tournaments through the summer and into fall. In all, it was used about 175 days a year.
The Barons even returned, albeit for only one game a season. They called it the Rickwood Classic, a true throwback game played in the daylight, complete with fans in period clothing, umpires wearing bow ties, the lineups written in chalk on a board beneath the stands, and two teams decked out in old-timey uniforms.
''It's important not to be America's oldest empty ballpark,'' Brewer said. ''We view the playing of baseball here as essential to the continued success of the ballpark.''
There was no Rickwood Classic this season. After the ballpark was shuttered on April 7, the Barons substituted a ''Turn Back The Clock'' game, which was held Wednesday at their latest home, 4-year-old Regions Field in downtown Birmingham.
A nice gesture.
But not the same.
The Barons hope to return to Rickwood in 2018, but that's going to take a major financial commitment.
Mayor William Bell told al.com the city is willing to spend a half-million dollars on needed repairs, but quickly added that ''any other help we get is appreciated.'' The Friends of Rickwood have a donation link on their web site and also set up a GoFundMe account that hopes to raise $25,000.
As of late Friday afternoon, just under $2,000 had been donated.
''It's a very challenging project,'' Brewer said. ''Communities are wrestling with what to do with these old parks. Is it worth doing it? Is the money available? These are tough questions. You have to make both a cultural and economic rationale for doing this.''
Until its most recent setback, Rickwood served as a de facto museum for fans who wanted to see what the game like at the turn of the last century. The park was open at least five days a week to anyone who wanted to take a look around. Brewer said he's welcomed visitors from all over this country, and other countries as well.
''People say very nice things in the guest book, beyond things like, `Boy, the grass looks great' and `This place sure looks clean.' They say things like, `This place is amazing. We traveled across the country and it was worth every minute to get here,''' he related. ''That tells us this is a project worth doing.''
So, if you're an avid baseball fan, or someone who appreciates American history, or maybe you're just miffed that we inexplicably tore down true landmarks such as Yankee Stadium and Comiskey Park, consider making a donation to save the oldest ballpark we've got left. It's at least as worthy as spending billions on all these shiny new stadiums.
I'll leave the last word to Bob Veale, from the story I wrote 26 years ago when I ran into the former major league pitcher on my visit to Rickwood.
''It's still a part of this neighborhood,'' he said, the words as relevant now as they were then. ''It's a part of America.''
---
Paul Newberry is a sports columnist for The Associated Press. Write to him at pnewberry(at)ap.org or at www.twitter.com/pnewberry1963 . His work can be found at https://apnews.com/search/paul%20newberry
---
For more AP baseball coverage: https://apnews.com/tag/MLBbaseball
---
---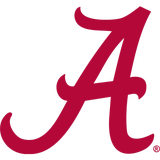 Get more from Alabama Crimson Tide
Follow your favorites to get information about games, news and more
---