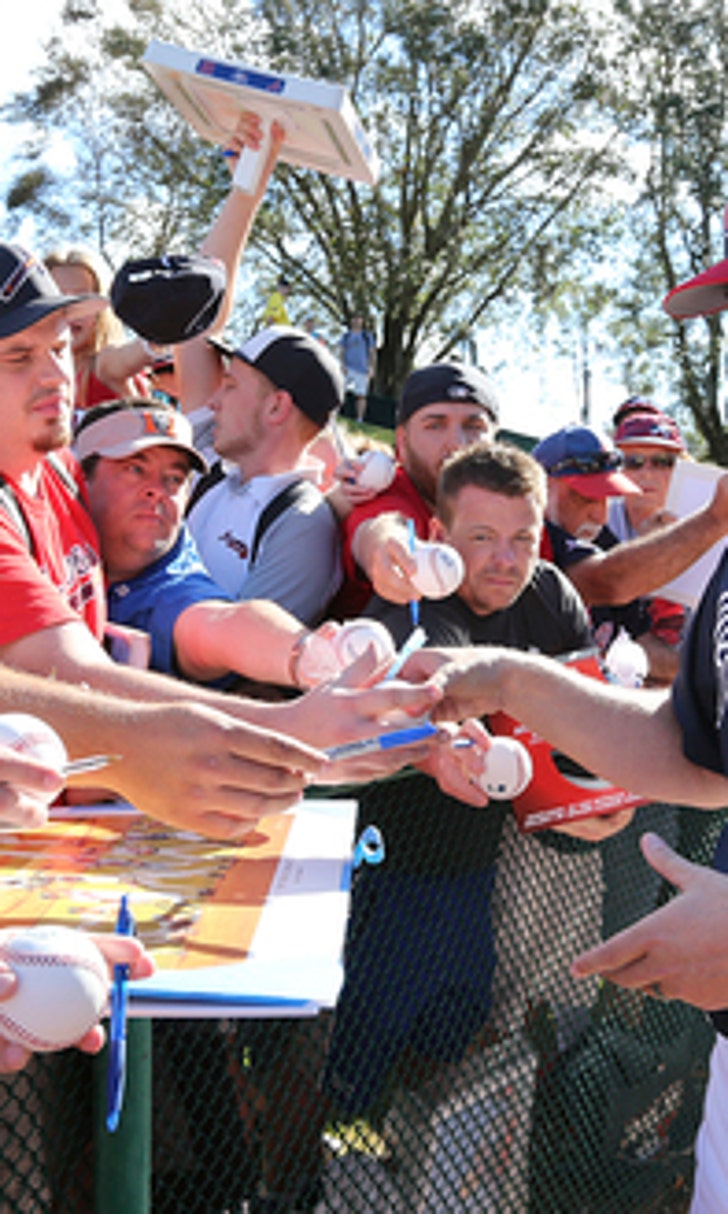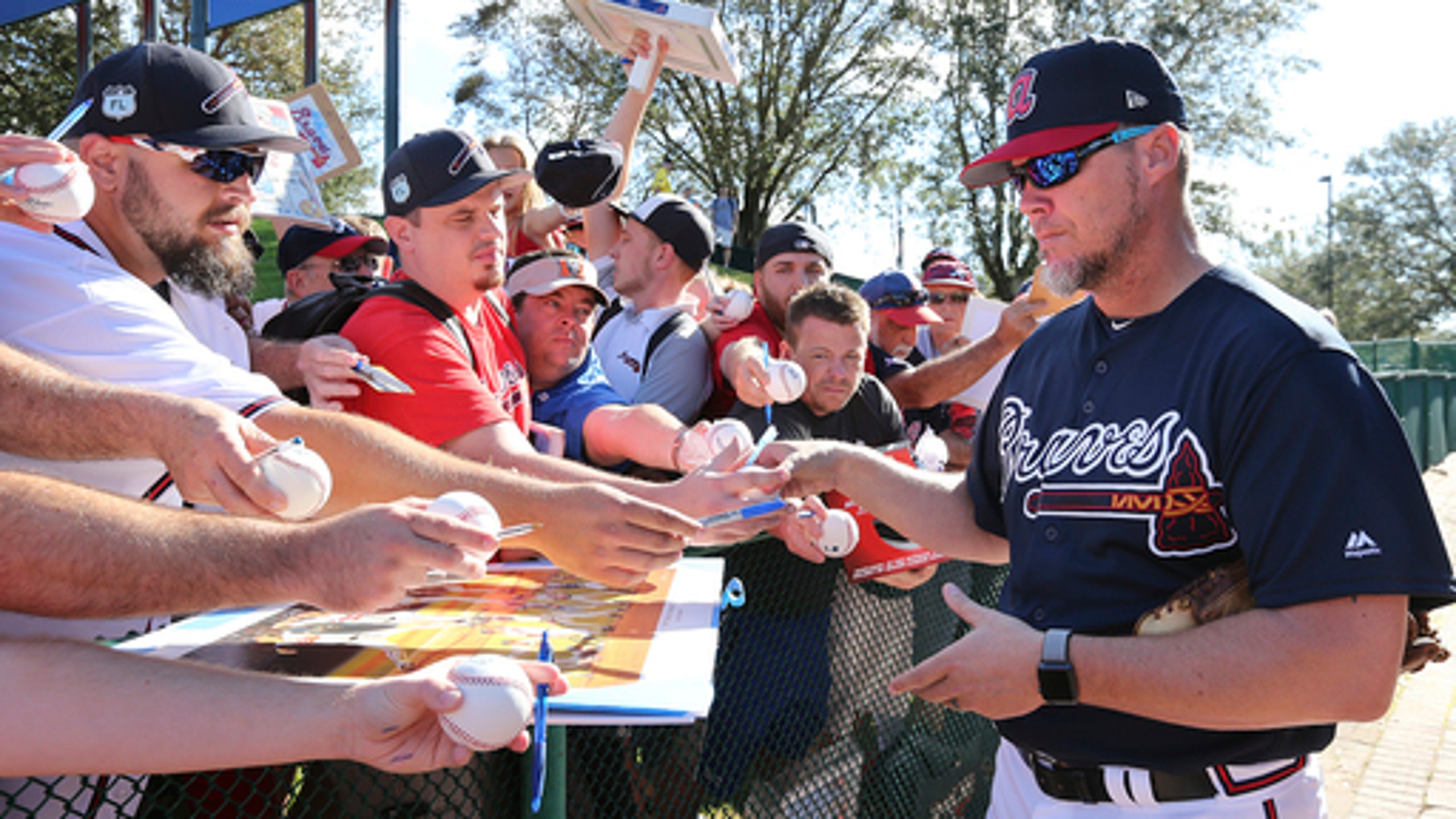 Chipper on Braves spring competition : 'It's a free-for-all'
February 19, 2018
KISSIMMEE, Fla. (AP) Chipper Jones says this spring will be wide open for the Atlanta Braves.
''Guys need to know that this team and this organization are tired of the last few years,'' the former Braves star after Monday's first full-squad workout. ''We're a very proud organization. We went through a rough offseason with the changing of the (front office), but ... there's definitely a change in attitude. You see it in the way the coaching staff is putting together spring training.''
The 45-year-old Jones was elected to the Hall of Fame in his first year of eligibility this winter. His 19-year career, all with Atlanta, ended in 2012 and nearly coincided with the Braves' run of 14 straight division titles. They come into 2018 on a streak of four straight losing seasons, including last year's 72-90 mark.
In his role as a special assistant, the star third baseman is hoping that competition for positions might spark a revival.
''It's a free-for-all,'' Jones said. ''There are a few people who had big league jobs last year who need to come in here and play for their spot.''
Jones' assessment might apply to almost any player except first baseman Freddie Freeman and Gold Glove center fielder Ender Inciarte. There is also competition for two spots in the rotation after the Braves traded for right-hander Brandon McCarthy.
''It's a little bit about change,'' manager Brian Snitker said. ''It's a different camp, a young camp.''
Snitker's immediate concern is getting ready for exhibition games this weekend after just a handful of workouts.
''We probably did more than we normally would (on the first day),'' he said. ''I don't care how good a shape they're in, it still takes a lot to get used to and you're going to get sore. That's just part of the process. We started live (batting practice) already today, which we have to do to prepare for the games. We're kind of amping things up a bit quicker than normal.''
Much of the spring focus will be on prospects, starting with 20-year-old outfielder Ronald Acuna.
''He's as good a prospect as I've seen,'' Jones said. ''You've got your cornerstone guy in Freddie, and it's going to be interesting to see if (Acuna) can continue to develop as the second guy.''
In camp as a non-roster player, Acuna is a long-shot to make the opening day roster. But after trading Matt Kemp to the Los Angeles Dodgers in a deal that brought in McCarthy, the Braves have only four roster outfielders - Inciarte, Nick Markakis, Lane Adams and Preston Tucker.
''The first day of spring training is like the first day of school,'' Jones said. ''You get to see all the guys again and the guys out here have something to prove. But there's really only a couple spots where you can say the team is cemented. Everywhere else is a free-for-all and I think that makes for a competitive camp. We'll see how the young guys respond to it.''
NOTES: Veteran relief Peter Moylan was set to rejoin the Braves, according to reports. The 38-year-old right-hander, who pitched 79 times for Kansas City, will join Atlanta for a third time pending a physical. Moylan pitched for the Braves from 2006 through 2012 and again in 2015.
---
---