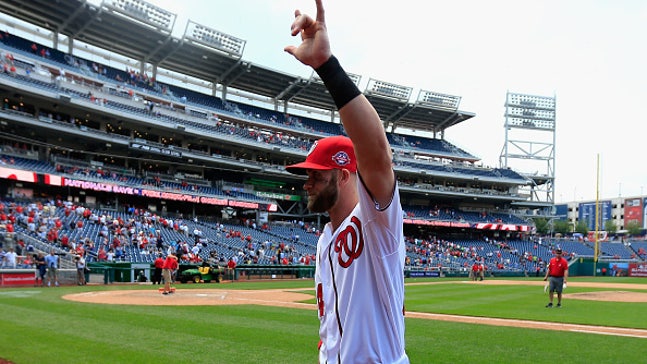 Bryce Harper ties record with five homers in two games
Published
May. 9, 2015 12:24 p.m. ET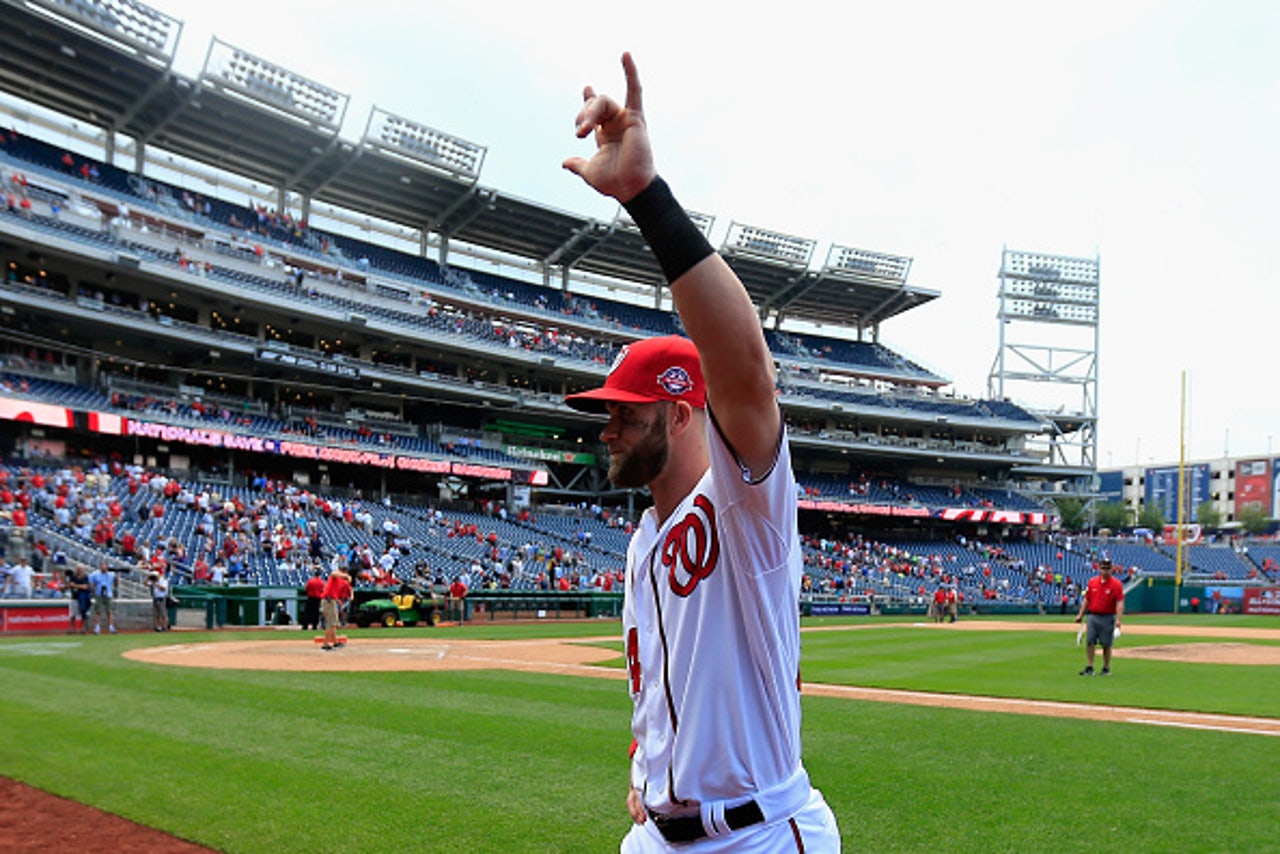 By The Associated Press
After watching Bryce Harper hit two more home runs, Nationals pitcher Gio Gonzalez playfully issued a warning.
"Don't touch him," Gonzalez said Friday night. "You might get third-degree burns. That guy's on fire."
Harper made it five homers in two games and Danny Espinosa also connected twice, powering Washington past the Atlanta Braves 9-2.
Harper drove in five runs with three hits. On Wednesday, he homered his first three times up against Miami and drove in five runs.
[See videos of the homers here]
The 22-year-old Harper became the first player in Nationals/Expos franchise history to hit five homers in two games and tied an MLB record accomplished most recently by Oakland Athletics outfielder Josh Reddick in 2013.
Told that he'd made history, Harper said: "Hopefully I hit two more tomorrow."
"Just trying to go about my business the right way, and keeping my same routine every day," he said.
The Nationals were off Thursday, and returned to action with their eighth win in 10 games. Harper has 10 home runs this season, along with those 10 RBIs in his last two games.
"That's a special month for a lot of people and he's done it in two days," Atlanta star Freddie Freeman said, "so hopefully it stops in the next two days and we can get out here and get him out."
Harper hit a two-run homer in the sixth off Eric Stults (1-3), giving Washington a 3-2 lead. He hit a three-run drive deep into the right-center field stands in the eighth against Williams Perez, who was making his major league debut.
More from NESN.com:
---
---