Major League Baseball
Major League Baseball
Brewers 4, Nationals 3
Published
Jul. 25, 2010 5:21 a.m. ET

Ryan Braun got the key hits and Jim Edmonds made the big plays to help Milwaukee hand Washington another one-run loss.
Braun's single in the bottom of the ninth inning gave the Brewers a 4-3 win over the Nationals on Saturday night.
Braun also homered in the first and Edmonds homered and made a spectacular play in center field for the Brewers, who got a strong outing from struggling starter Manny Parra.
After the game, Edmonds made it clear he was mulling retirement after the season.
''He's been incredible for a while now,'' Braun said. ''It's turn back the clock night for Edmonds. It's really fun to watch.''
Washington lost its 12th straight one-run game on the road, and the Nationals have dropped 28 of 36 overall away from Washington.
With one out, Rickie Weeks singled off Nationals reliever Drew Storen (2-2), and Joe Inglett, playing for the injured Corey Hart, drew a walk after being down 0-2 in the count. Braun then lined a shot off the left-field wall to score Weeks.
John Axford (6-1) blew his first save in 15 chances.
''Every win is obviously enjoyable, but 'Ax' has been so incredible for us all year it was nice for us to be able to pick him up as a team,'' Braun said.
Parra, coming off a 10-run outing against the Braves on Sunday, gave up four hits, four walks and two runs in six innings.
Carlos Villanueva threw a scoreless seventh, and Trevor Hoffman pitched a scoreless eighth, but Washington tied it when Axford blew his first save since replacing Hoffman as closer.
Ryan Zimmerman and Josh Willingham singled off Axford to lead off the ninth, and pinch-hitter Nyjer Morgan bunted for a single to load the bases.
Adam Dunn, also pinch hitting, then hit a fly ball to right-center. Center fielder Carlos Gomez, who replaced Edmonds, called off Inglett to catch it, and he fired a one-hop throw to home that almost got Zimmerman.
The Nationals could have taken the lead when Ian Desmond flied out to shallow right, but Willingham was not tagging and Inglett's throw was way up the third-base line. Alberto Gonzalez grounded out to end the inning.
''That was their closer out there, so we had a great rally,'' Nationals manager Jim Riggleman said. ''You don't have a crystal ball, where you don't know the guy is going to throw it 15 feet up the line. If he makes a good throw, he's out easily.''
Braun homered to deep right-center in the first - his fifth homer in 12 games.
Edmonds made it 2-0 with a solo shot in the fourth, one night after he hit a tiebreaking two-run home run in the seventh to lead the Brewers to a comeback victory.
Edmonds also saved a big inning with his glove.
Willingham walked to lead off the fifth, and Michael Morse singled, putting runners on first and second. Willingham went to third on a flyout by Ivan Rodriguez.
Next up was Desmond, who lined a shot to the right-center field gap. Edmonds sprinted back and leaped to snag it, and the ball nearly popped out of his glove as rolled to the turf. He immediately got to his knees and, falling backward, threw to second baseman Rickie Weeks, who tossed to Prince Fielder to easily double off Morse.
The crowd gave Edmonds a standing ovation as he jogged to the dugout.
Willingham scored on the play, tagging from third and touching home before Morse was doubled off. The run was initially not credited but was added an inning later following a phone call to the press box by the umpiring crew and a review by the official scorer.
Washington tied it at two in the sixth on Roger Bernadina's sacrifice fly, and the Brewers made it 3-2 in the bottom half as Edmonds singled to lead off the inning and scored on a double by Jonathan Lucroy.
Edmonds, 40, then left the game after the sixth with a tight right Achilles' tendon, and he said retirement after 17 seasons with five teams is close.
''I'm going to play until I explode,'' said Edmonds, who joined the Brewers as a non-roster player this spring. ''I figure this is probably going to be the last nine weeks I get to play, and I'm definitely not going to spend that on the DL if I don't have to. It's getting pretty close, but if I can still go out there and play, I'm going to keep going out there and playing.''
J.D. Martin started for Washington but lasted just 2 1-3 innings after aggravating a bulging disk in his lower back that he said he has been fighting for two seasons. Martin will be placed on the 15-day disabled list to make room for Sunday's starter, left-hander Ross Detwiler, who will be called up from Double-A Harrisburg, the team said.
Notes: The Nationals recalled Balester from Triple-A Syracuse before the game, one day after the team placed Luis Atilano on the 15-day disabled list. Balester pitched two innings, giving up one run Saturday. ... The Brewers have homered in 13 straight games, their longest streak since going 20 straight July 1-24, 2008. ... Hart sat out after bruising his right wrist sliding into the wall attempting a catch Friday night. An MRI on the elbow was negative, and Hart said it was sore Saturday. He hopes to return sometime in the Brewers' three-game series against the Reds starting Monday.
---
---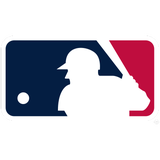 Get more from Major League Baseball
Follow your favorites to get information about games, news and more
---