Major League Baseball
Major League Baseball
Braves 10, Dodgers 1
Published
Apr. 20, 2011 8:28 a.m. ET

Brandon Beachy needed seven starts to get his first win and was happy to have done it at one of the league's most famous venues.
The 24-year-old right-hander yielded just two hits over six scoreless innings, and the Atlanta Braves got home runs from Martin Prado, Freddie Freeman, Dan Uggla and pinch-hitter Eric Hinske to rout the Dodgers 10-1 on Tuesday night.
Beachy (1-1) struck out seven and walked two. He came in with a 5.19 ERA over his three previous outings this season, including a 6-5 loss on Thursday against Florida at Turner Field in which he was charged with five runs and four walks in 5 1-3 innings.
''It's not a bad place to get the first win. I don't think any place would have been a bad place for that, but I think it's pretty cool that it happened here,'' said Beachy, who struck out the side in the fourth with 17 of his 111 pitches. ''It took a lot longer than I had hoped to get it, but it feels good. I commanded the fastball tonight, and that was key.''
The Dodgers trimmed Atlanta's lead to 2-1 in the seventh against Scott Linebrink when Juan Uribe led off with a scratch single off Linebrink's glove and scored from third when third baseman Chipper Jones robbed rookie Jerry Sands of a possible double down the line with a diving stop and threw him out by a step.
''I was a little out of position for where he hit it, because he's been inside the ball the last two nights and hitting it the other way quite a bit,'' Jones said. ''Apparently, we ran one in on him and he got around on it. It was just a reaction play, trying to knock it down and keep it on the infield. It stuck, and I made a good enough throw to get him and preserve the lead there.''
The run ended a scoreless streak of 18 2-3 innings by the Braves' bullpen. Jonny Venters replaced Linebrink, striking out pinch-hitter Marcus Thames and retiring Casey Blake on a bases-loaded grounder after a two-out walk to Jamey Carroll.
The Braves blew it open with eight runs in the ninth. Hinske batted for Venters in the ninth and deposited Kenley Jansen's 3-1 pitch into the first row of the lower seats in the right field corner for a two-run homer. It was Hinske's first of the season and sixth of his career as a pinch-hitter.
Hinske also capped the rally with an RBI single after Uggla's three-run homer off Ramon Troncoso and RBI singles by Brian McCann and Alex Gonzalez.
''I got into a hitter's count on the home run - and as a pinch-hitter, that's all you can ask for,'' Hinske said. ''I tried to put a good swing on the ball and it just worked out. I believe that's only the second time in my career that I've come up twice in an inning after pinch-hitting. It's cool to be a part of that.''
Hiroki Kuroda (2-2) allowed two runs and five hits in 6 1-3 innings, and was lifted with one on when Brooks Conrad came up as a pinch-hitter for Beachy. Kuroda lost a 1-0 decision to the Braves' Tim Hudson last August in Atlanta when Conrad homered against him in the seventh inning. The right-hander also pitched a one-hit shutout against the Braves at Dodger Stadium on July 7, 2008.
''That's a tough thing for us because we were down by two, and then we get back in the game in the seventh,'' Dodgers manager Don Mattingly said. ''The final score looks different than what the game really was. It's a 2-1 game going into the ninth, and then you just can't stop them.''
Kuroda, a control specialist who came in averaging 2.02 walks per nine innings during his four-plus seasons in the majors, walked his first two batters in the fifth before starting a 1-6-3 double play on Nate McLouth's comebacker and retiring Beachy on a groundout with Freeman at third.
But in the sixth, Prado led off with a drive that barely cleared the fence in left-center. The homer was just the second hit off Kuroda to that point, including Prado's leadoff single in the first. Kuroda got behind Freeman 2-1 before his next pitch cleared the fence just to the left of center field.
Conrad greeted Blake Hawksworth with a single, the first hit by Braves pinch-hitters this season in 26 at-bats to that point.
''We knew it,'' Hinske said. ''We've been talking about it. You know. `Come on. Let's go. We've got to start making our money.' I mean, if you don't start getting any hits, you won't be here for very long. So we just tried to make a joke out of it. You can't be taking it too seriously. You have to have a short memory as a pinch-hitter. It's almost like being a closer. And `Brooksie got the monkey off our backs.''
Prado followed Conrad's hit with a walk that loaded the bases, but Jason Heyward grounded to first for a force at the plate and Jones popped out.
The Dodgers threatened in the first when Andre Ethier hit a two-out double to right field off Heyward's glove in the warning track. But Uribe grounded out after an intentional walk to major league batting leader Matt Kemp, who came in 10 for 19 with runners in scoring position. Ethier's hit extended the longest active hitting streak in the majors to 16 games and match the longest streak of his career, which he established as a rookie in 2006.
Notes: Mattingly will celebrate his 50th birthday on Wednesday. He spent his entire 14-year playing career with the Yankees, who were 6-4 when Mattingly played on his birthday. In those games he was 12 for 38, with nine RBIs, including home runs on his 26th and 29th birthdays. ... Beachy did not give up a home run for the first time this season. The Braves' staff has gone 50 consecutive innings with allowing one.
---
---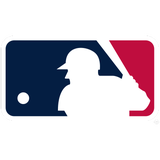 Get more from Major League Baseball
Follow your favorites to get information about games, news and more
---