Major League Baseball
Major League Baseball
Braun's 12th HR leads Greinke, Brews over Pirates
Published
May. 15, 2011 8:18 p.m. ET

Ryan Braun and the Brewers offense made up for the pounding Zack Greinke took in the fifth inning.
Braun hit his NL-leading 12th homer, tripled and drove in four runs, and the Brewers beat the Pittsburgh Pirates 9-6 on Sunday for a three-game sweep.
''I kind of felt stronger this week,'' said Greinke, making his third start after missing more than a month with a broken rib. ''I should be finishing that a little bit better. I feel good now. Once the results start to get better, maybe I'll feel a little bit better about things.''
Casey McGehee and Jonathan Lucroy also homered as the Brewers beat Pittsburgh for the ninth straight time at Miller Park. The Pirates have lost five in a row overall.
Greinke (2-1) was flawless for the first four innings. He gave up five runs in the fifth as the Pirates pulled to 6-5, and left after the inning.
''I just kind of let them back in the game,'' Greinke said. ''I was doing my best. It was good enough today, I guess, thanks to everyone else playing good.''
Kevin Correia (5-4) struggled in his attempt to become the first Pirates pitcher to win six games by mid-May since 1991, when Neal Heaton started 6-0 and Doug Drabek was 6-1.
Correia came in 5-0 with a 1.56 ERA in five road starts this season, but there weren't many signs of his road success in this outing.
The Brewers scored four runs in the first 12 pitches of the game, as Rickie Weeks and Carlos Gomez singled and Braun followed with his home run.
Two batters later, McGehee hit a deep, high fly. The ball just cleared the 400-foot sign and Pirates center fielder Andrew McCutchen lost his glove over the wall while leaping to catch it. A Brewers employee retrieved McCutchen's glove and flipped it back to him.
Braun made it 5-0 in the second with a two-out triple past McCutchen - Braun has 11 RBIs in his last five games.
''For me, whenever I'm hitting the ball the other way, that means I'm seeing the ball pretty well,'' Braun said.
McGehee doubled to lead off the third and scored on Lucroy's two-out double.
Greinke, however, nearly gave it all back. He cruised early, not allowing a hit and facing the minimum through four innings, mixing a fastball in the low- to mid-90s mph and offspeed pitches in the mid-60s. But Pittsburgh rallied for five runs in the fifth.
Neil Walker led off with a homer, capping an impressive 12-pitch at-bat. Then with two outs, the Pirates got five straight hits. Chris Snyder, Ronny Cedeno and Steve Pearce all doubled, McCutchen tripled and Jose Tabata singled to make it 6-5.
''I really don't know,'' Brewers manager Ron Roenicke said. ''It almost looked like he ran out of gas. The pitches weren't as sharp. The fastball, even though the velocity was OK on some of them, it just didn't have that life to them.''
The onslaught was so significant that Roenicke fielded a question about whether the Pirates may have been stealing signs.
''That thought does cross our minds,'' he said. ''We'll probably have to go look at some video and see if there is anything there. I don't think his pitches where located where he wanted. Still, sometimes when everything is hit like that, you kind of wonder.''
Lucroy made it 8-5 in the fifth with two-run homer. McGehee reached on a two-base error by third baseman Pedro Alvarez and scored on a wild pitch to make it 9-5 in the seventh.
The Pirates made it interesting in the ninth with a run on three straight singles by Alvarez, Brandon Wood and Cedeno off Brewers closer John Axford. But shortstop Yuniesky Betancourt robbed Ryan Doumit of a single up the middle, turning a grounder into an out, and Tabata grounded into a double play with the bases loaded to end it.
The Brewers have won 33 of 36 against the Pirates at home since 2007.
''It's weird,'' Braun said. ''It's something that we don't really talk about much.''
Now the Brewers need to bring their offense on the road. The team entered play with the best home batting average in the majors (.304) and worst on the road (.218).
''It's not like we lose focus or anything,'' Lucroy said. ''I don't know. Maybe we just love our fans that much. I think we'll be all right. It will even itself out.''
Said Braun: ''We feel good about ourselves. We have kind of felt good about ourselves the whole time, but it's a matter of going out there and performing, not saying the right things but doing them. It was definitely a really good homestand for us.''
NOTES: Snyder was ejected for arguing a third-strike call in the sixth. ... It was Military Appreciation Day at Miller Park, with about 15,000 members of the military and their families expected at the game.
---
---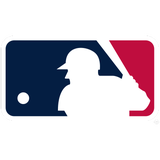 Get more from Major League Baseball
Follow your favorites to get information about games, news and more
---