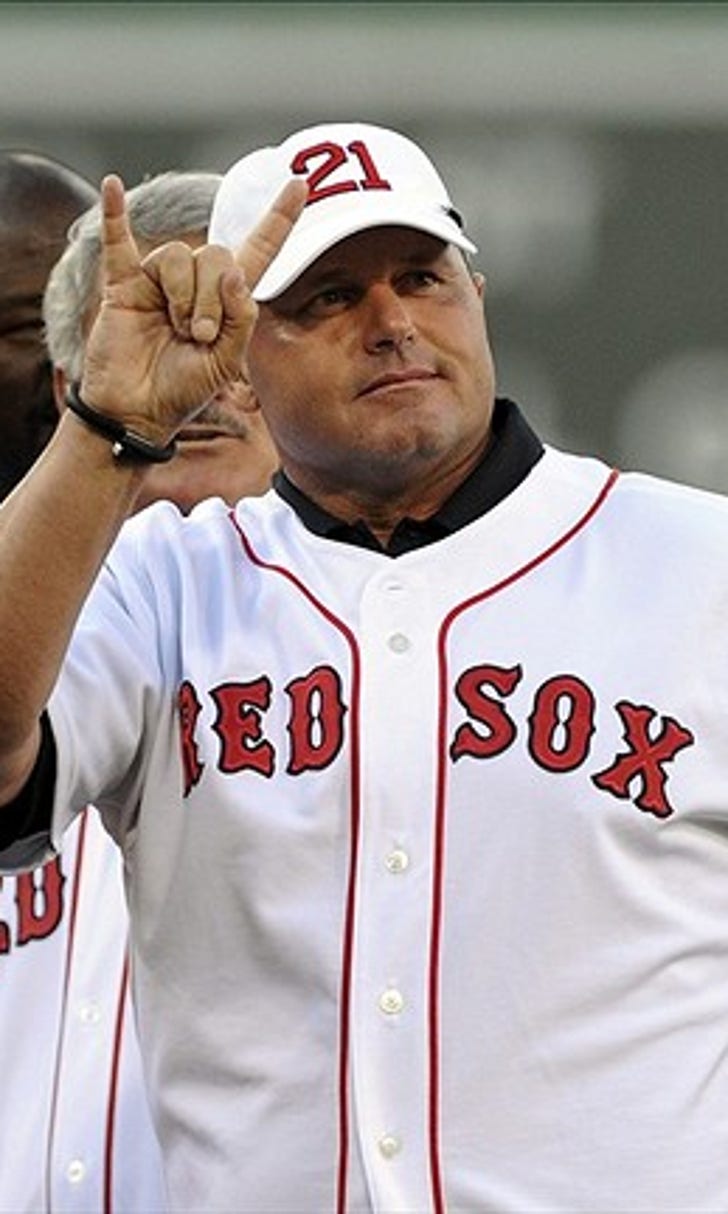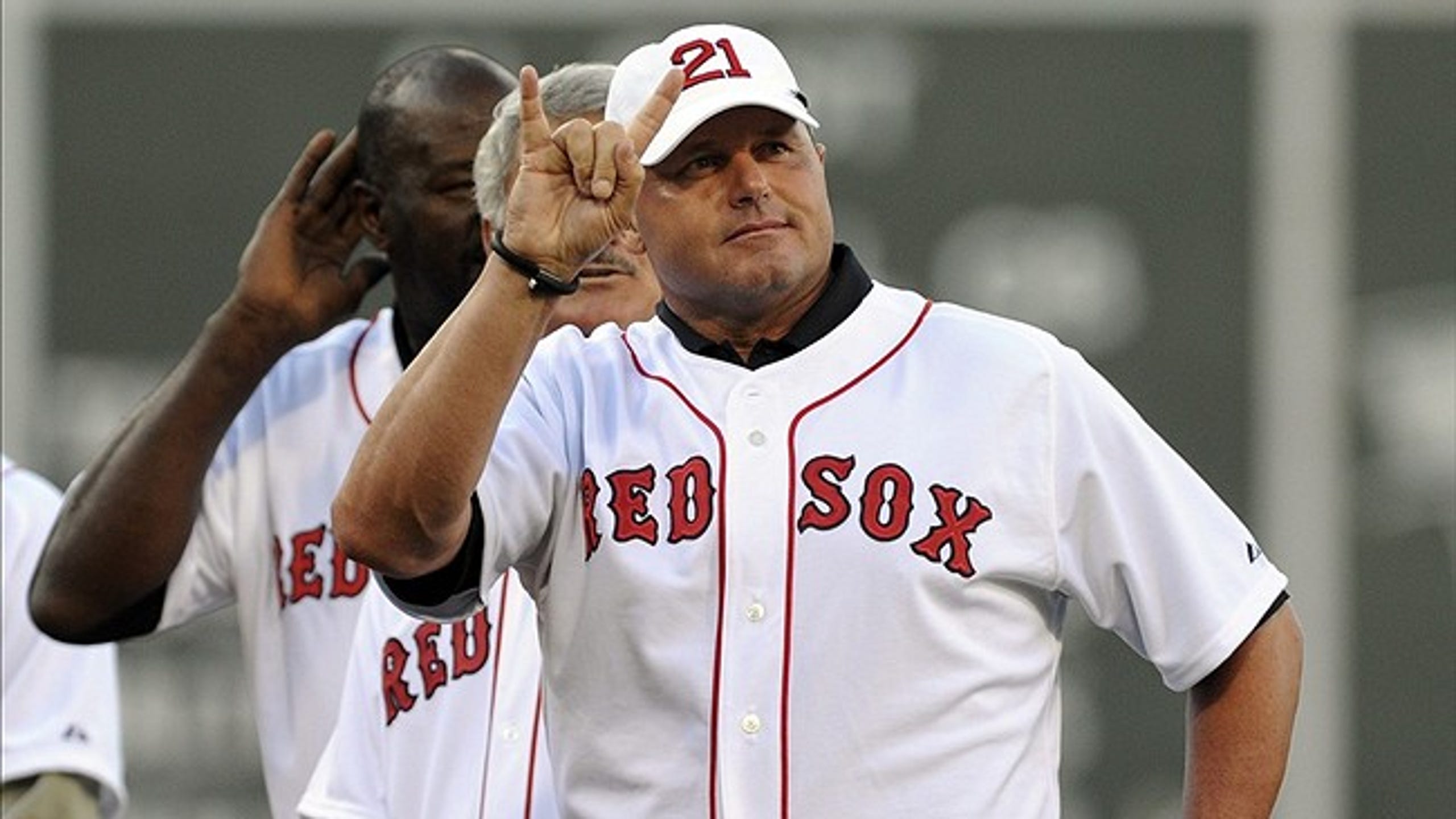 Boston Red Sox legend Roger Clemens gaining Hall of Fame votes
BY Fansided and Sean Penney/FanSided via BoSox Injection • December 27, 2016
Former Boston Red Sox ace Roger Clemens is closing in on the necessary percentage of votes to be enshrined in the baseball Hall of Fame.
The Boston Red Sox organization buried the hatchet with Roger Clemens when they inducted him into the franchise Hall of Fame two years ago. Are voters finally ready to do the same to send him to Cooperstown?
Clemens is one of the greatest pitchers in the storied history of the Red Sox and arguably the best to ever step on a major league mound, as the all-time leader in WAR among pitchers, per FanGraphs. If we were to judge solely by the numbers then he would easily have been a first-ballot Hall of Famer, but a past tainted by performance enhancing drugs has left voters hesitant to check the box next to his name on their ballots.
The stigma of steroids has kept otherwise worthy candidates from reaching the required 75 percent of votes to be inducted, but many writers seem to be changing their tune this year.
According to noted Baseball Hall of Fame tracker Ryan Thibodaux, Clemens currently sits at 71.7 percent, putting him just shy of the threshold based on the number of known ballots. At this time only about 27.6 percent of the ballots have been accounted for, so there is still opportunity for Clemens to make up the remaining few percentage points needed to hit 75.
Even if Clemens ultimately falls short, these early results still show tremendous progress from the 45.2 percent that he earned last year. So far there have been 16 writers that did not vote for Clemens last year, only to change their minds by putting him on this year's ballot. He's not the only former star tied to PEDs seeing an increase in votes, as Barry Bonds has made nearly an identical leap, while Sammy Sosa has seen a slight bump as well.
There is a growing narrative that Bud Selig's induction into the Hall of Fame may pave the way for players connected to PEDs to be enshrined. Selig oversaw Major League Baseball as the commissioner during the height of the steroid era, drawing criticism for turning a blind eye to the rampant PED use during that time and waiting far too long to implement strict drug testing backed by harsh penalties. Should players that cheated still be punished if the person responsible for allowing it to happen is rewarded?
It remains a controversial question, one that there are no wrong answers to. It's a matter of opinion based on whether morality outweighs the mark these players made on the game.
Personally, I believe that Clemens should get in. The Hall of Fame is essentially a museum celebrating baseball's history. While the steroid era remains a black mark on that history, we can't pretend it didn't happen. Indicate the PED use on their plaque, give these cheaters their own separate wing, but don't ignore them completely.
Furthermore, in the case of Clemens, the former Red Sox ace can make a compelling case for being inducted solely on the merits of his first thirteen seasons in the big leagues. There has never been any evidence that Clemens was cheating until after he left Boston, when Dan Duquette's infamous parting words about Clemens being in the "twilight of his career" allegedly served as the trigger for his decision to turn to PEDs. Bouncing back with a pair of Cy Young seasons with the Toronto Blue Jays raised some eyebrows, while a career that seemed to be winding down at the age of 33 went on to last over a decade longer.
More from BoSox Injection
Clemens may not have been able to tally some of the staggering numbers he ended up with over his 24-years in the majors without steroids extending his career, but they still would have been good enough for Hall of Fame consideration. He won three Cy Young awards during his time with the Red Sox, plus another pair of seasons in which he finished in the top three. He achieved the rare accomplishment of being named the MVP as a pitcher in 1986 and he's the only pitcher ever with multiple 20-strikeout games.
If you were only to count the 76.8 fWAR that Clemens compiled in Boston he would still rank 24th among pitchers. Even if his career would not have lasted much longer without the use of PEDs, he should still have had enough in the tank to add to that total. He would have cruised past 200 career wins to go along with an ERA and strikeout rate that were among the best of his time.
We also have to weigh the fact that it was never actually proven that Clemens used steroids. He never failed a drug test, was never suspended and was found "not guilty" on six counts of lying to Congress about PEDs. Most fans still don't believe him, condemning him in the court of public opinion, but we don't really know for certain. Are we supposed to keep punishing the guy because he probably did something wrong?
Do I believe Clemens cheated in the later stages of his career? Yes, I'm not denying that there is sufficient evidence pointing to his guilt, despite the lack of definitive proof. Do I believe that these allegations should keep him out of Cooperstown? Absolutely not.
More so than ever before, Hall of Fame voters are starting to come around to the same determination. Will that be enough? Perhaps not this year, but we're getting closer to changing the way PED abusers are viewed in the context of history, which is certain to have drastic ramifications on future ballots.
---
---