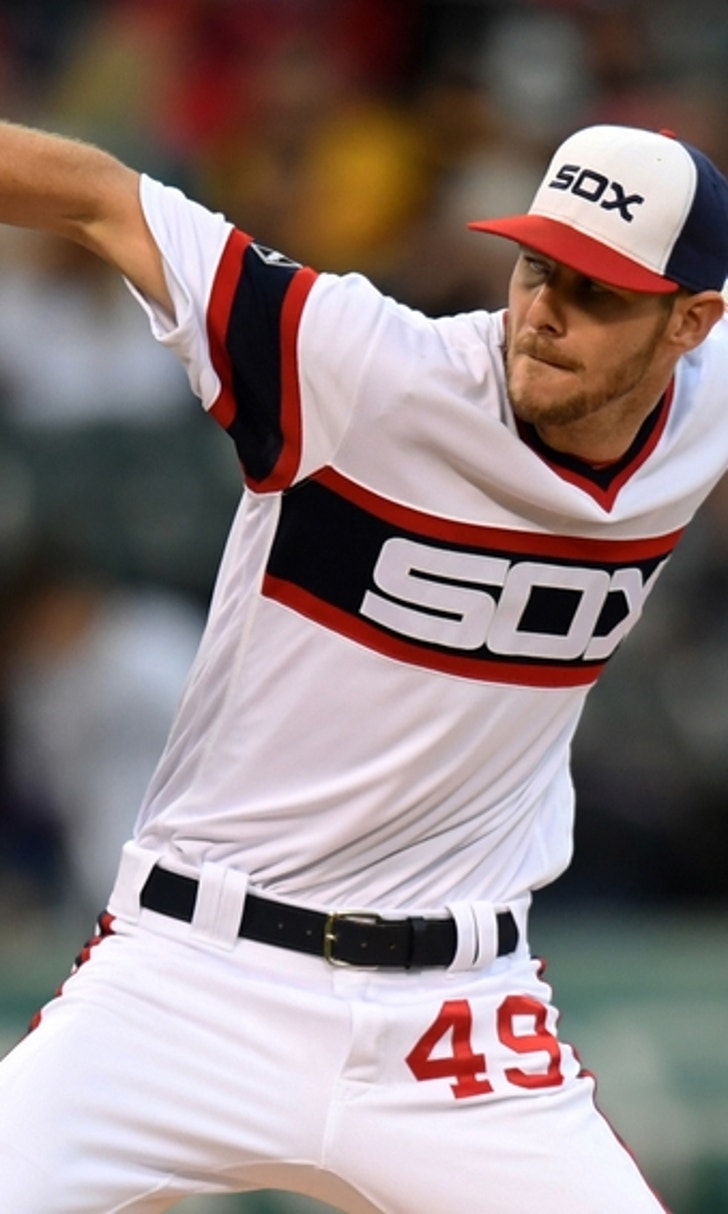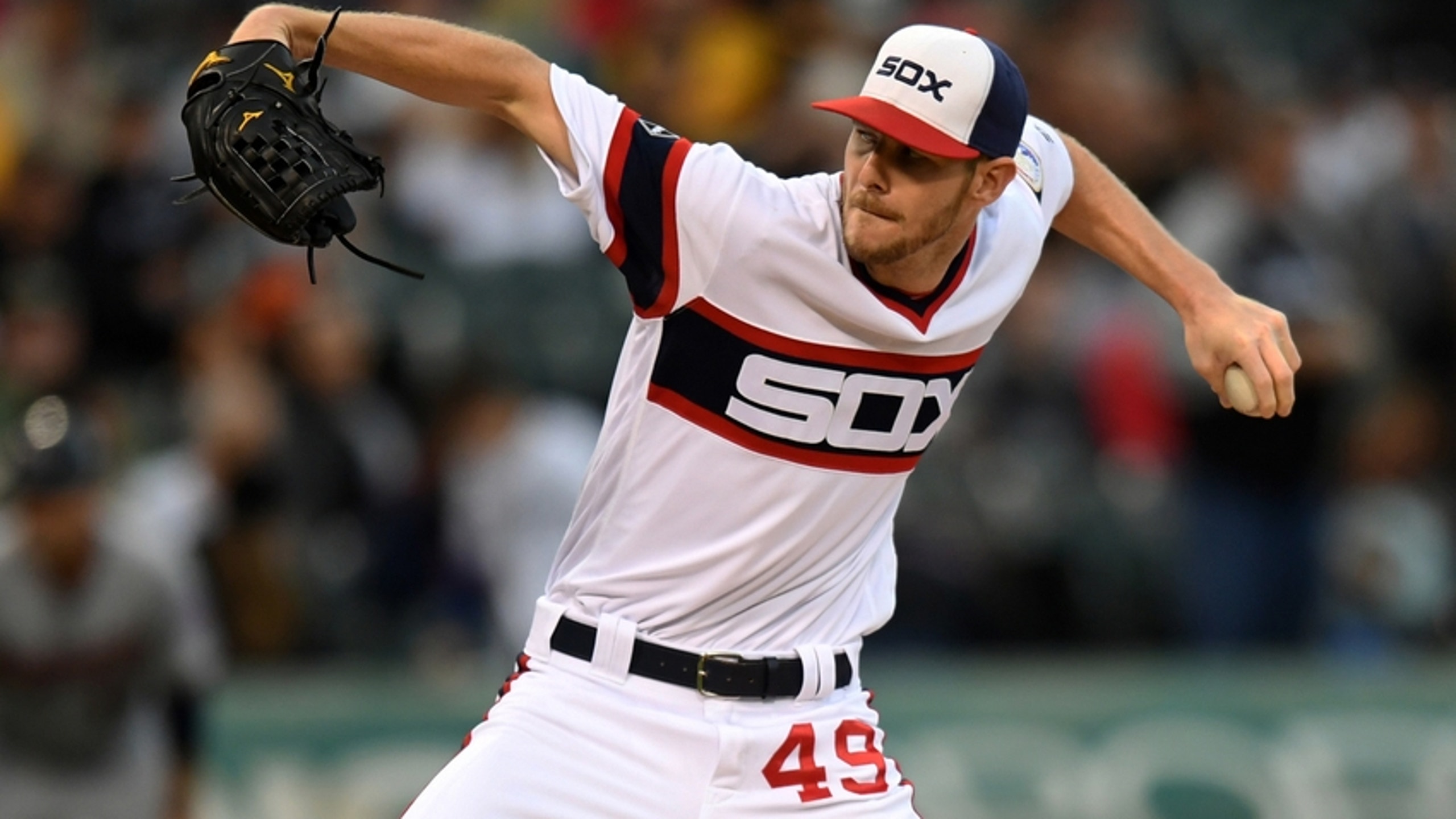 Boston Red Sox: How the Chris Sale Trade Affected the Pitching Market
BY Fansided and Joseph Piazza/FanSided via Call to the Pen • December 27, 2016
Earlier this month, the Boston Red Sox struck a blockbuster deal with the Chicago White Sox to acquire Chris Sale. Sale has been one of the top 5 pitchers in baseball since becoming a full-time starter, and he cost Boston the number one prospect in the game in Yoan Moncada. As one can expect, this trade has caused the asking price for pitching to skyrocket.
In an ESPN Insider piece, Buster Olney reports that the asking price is incredibly high:
"It's crazy," one executive said. "It's like everyone is trying to replicate their version of the [Sale] trade."
I must admit that I'm writing this article with a smirk on my face, as I've analyzed Red Sox executive Dave Dombrowski's impact on the pitching market in the past. The summarized version of my research is that Dombrowski has been consistently raising the cost of pitching since taking the helm in Boston. The David Price signing and Drew Pomeranz trade caused many teams to wince at the inevitable rise in asking price for pitching. Now he's done it again, giving up Yoan Moncada, Michael Kopech, Luis Alexander Basabe, and Victor Diaz for Chris Sale.
So What's Left?
The free agent pool of pitchers is incredibly shallow. What I mean by that is, Jason Hammel is the "best" starting pitcher available, and Joe Blanton is the top reliever left. For teams that need to rebuild, now is the time to trade a starting pitcher. The thing is, there are only a small handful of teams that possess a starter with similar value to Sale, let alone amidst a rebuild. Julio Teheran of the Braves is the first that comes to mind, though his name hasn't really come up. The Rays are always (yet never) rebuilding and have dangled Chris Archer, who could bring back top talent. Jose Quintana has been expected to go since Sale was traded, and we know the White Sox have high expectations. Cy Young runner-up Justin Verlander could also be traded, but his massive contract presents an issue.
At one point the Astros were said to be looking into Quintana, but unsurprisingly his asking price was too steep. The Marlins are suddenly in need of an ace after the tragic loss of Jose Fernandez, but likely lack the necessary players to strike a deal. Theoretically the Rangers could pursue a young ace, but there has been little to suggest that's going to happen. In fact, the same can be said for the Dodgers and Rockies. The market has gotten ridiculous, and it's close to completely drying up. Rather than give in and overpay, teams may stand pat for the time being.
Buyer Beware
If teams have learned anything from the Chris Sale trade, it's that this is not the time to buy. There was some talk between the Mariners and Rays during the Winter Meetings, but nothing came to fruition. Recently, Ryan Divish of the Seattle Times reported that the M's are still looking for pitching. This is slightly ironic considering they just traded away a young controllable starter in Taijuan Walker, but oh well. Chris Archer is likely out of their price range, and neither Jake Odorizzi nor Drew Smyly is an ace. Now that Ivan Nova is off the market, teams are going to scramble to seize whatever is left.
I doubt anyone is prepared to pay the arm and the leg it will cost to acquire Quintana or Teheran. Instead I expect that teams will play it safe. As it currently stands, Tyson Ross may be the most promising, cost effective option in free agency. Of course Ervin Santana, Odorizzi, Smyly, and plenty of other mid-tier pitchers are available. Now, it's doubtful they're still low cost options. With Ross and Jason Hammel representing the only semi-reliable free agent pitchers, this market is not a pretty one. After seeing what the White Sox got for Chris Sale, teams would be foolish to aim any lower. Once again, small market teams have Dave Dombrowski to thank for the recent price hike in pitching.
More from Call to the Pen
This article originally appeared on
---
---