Major League Baseball
Major League Baseball
Blue Jays rally to edge Yanks in 11th
Published
Aug. 27, 2012 1:00 a.m. ET

Rafael Soriano has been so reliable for the New York Yankees that they've hardly missed a beat without Mariano Rivera.
Until now.
Colby Rasmus hit a three-run homer off Soriano with two outs in the ninth inning and the Toronto Blue Jays took advantage of Derek Lowe's wild pickoff throw in the 11th to beat New York 8-7 Monday night, snapping a seven-game losing streak.
''He's been so good for us,'' Yankees manager Joe Girardi said. ''He's done a great job. Just tonight wasn't his night.''
It was Soriano's third blown save in 36 chances since taking over as closer for the injured Rivera in May. New York fell to 69-5 when leading after eight innings.
Soriano left the clubhouse without speaking to reporters.
Moments after Rasmus' stunning drive put Toronto ahead 7-6, Derek Jeter tied it with a home run off Casey Janssen. But the last-place Blue Jays didn't cave, scratching out a run two innings later to stop an eight-game slide at Yankee Stadium.
The loss might be a costly one in more ways than one for the AL East leaders. Slugging first baseman Mark Teixeira was pulled with a left calf injury and sent to the hospital for an MRI that revealed a Grade 1 strain. Teixeira said he expects to miss at least a week, maybe two.
''He's been such a backbone to our lineup,'' Nick Swisher said. ''For a guy like that to be out of our lineup, that's a big deal.''
The injury is another blow to the middle of New York's power-packed batting order. Alex Rodriguez has been sidelined since July 25 with a broken left hand but was cleared to take batting practice Tuesday.
''It's very frustrating,'' Teixeira said. ''We've had our share of bad luck, as most teams in baseball have. We'll have guys step up.''
Yorvit Torrealba had a two-run shot and Adam Lind also went deep in his first plate appearance for the banged-up Blue Jays since coming off the disabled list. Missing slugger Jose Bautista and several other regulars, Toronto had dropped a season-worst eight straight on the road.
''When you come here to play in Yankee Stadium, man, anything can happen. I think everybody knows that,'' Blue Jays reliever Darren Oliver said.
Robinson Cano homered twice and Swisher hit a two-run drive for New York.
Torrealba singled leading off the 11th for his third hit and pinch-runner Mike McCoy scampered to third when Lowe's pickoff attempt got past first baseman Eric Chavez and rolled into foul territory up the right-field line. Lowe (8-11) was charged with an error.
''It's a simple throw to first and it cost us,'' he said, shaking his head. ''It's inexecusable, but it happened.''
After a strikeout, Adeiny Hechavarria hit a slow grounder toward third that forced Jayson Nix to charge the ball. McCoy waited until Nix threw to first, then dashed home and beat Chavez's throw to the plate with a slide.
''Great instincts,'' Blue Jays manager John Farrell said.
Oliver (3-2) pitched two hitless innings for the win, Toronto's first at Yankee Stadium since May 23, 2011.
Rookie right-hander David Phelps gave the Yankees another solid spot start, this one in place of injured Ivan Nova, and New York opened a 6-3 lead in the fifth. Hechavarria got Toronto's comeback started with a two-out RBI single off Cody Eppley in the seventh.
Moises Sierra and Rajai Davis singled in the ninth to bring up the slumping Rasmus, who drove a breaking ball deep into the second deck in right for his 21st home run.
''Real pleased with the way guys competed all the way through the end of the night,'' Farrell said. ''We didn't roll over and we kept coming at them. ... These are those games, in the 11th inning on the road you win it. Sometimes if they go the other way they can almost feel like two losses.''
On a night when it was downright dangerous to be a Toronto pitcher, four times the Yankees hit sharp comebackers that caromed off the body of a Blue Jays hurler.
Henderson Alvarez took the worst one, Russell Martin's hard grounder that smacked off the right-hander's leg in the fourth inning and careened into shallow right field for an RBI single. Alvarez hobbled over to the first base line and bent over in pain. He was checked by a trainer and walked slowly off the field with a bruised left shin.
''That's just the way the season's gone,'' Lind said.
X-rays were negative and he is day to day. Aaron Laffey relieved and was given all the time he needed to warm up.
Alvarez also was checked by the trainer in the second inning after Chavez's comebacker deflected off his pitching hand for an infield single. He threw a couple of warmup pitches and appeared to be OK.
Chavez had another infield single in the eighth that hit reliever Aaron Loup. Laffey recovered from a body shot to throw out Jeter in the sixth. Laffey left with a bruised left calf and is day to day.
''In some ways we dodged a couple of bullets,'' Farrell said.
NOTES: Bautista, back on the disabled list with a left wrist injury, was examined by a hand specialist in Cleveland and was on his way to New York to rejoin the team, Farrell said. The Blue Jays were awaiting test results. ... Yankees RHP David Robertson pitched a scoreless eighth inning hours after his wife, Erin, gave birth to their first child, a baby boy they named Luke Joseph. ... RHP Phil Hughes (12-11, 4.15 ERA) starts Tuesday night for the Yankees against struggling LHP Ricky Romero (8-11, 5.63).
---
---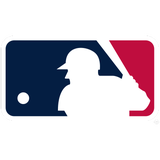 Get more from Major League Baseball
Follow your favorites to get information about games, news and more
---