Major League Baseball
Major League Baseball
Beckett goes 3 scoreless, leaves with sore thumb
Published
Mar. 14, 2014 8:56 p.m. ET

MESA, Ariz. (AP) Josh Beckett pitched three scoreless innings Friday before having to leave the game with soreness in his right thumb, but the Chicago Cubs beat the Los Angeles Dodgers 5-4.
Beckett, expected to be in the Dodgers' rotation, allowed only an infield single to Emilio Bonifacio while walking two and striking out one. He planned to go four innings, but left after three when the thumb, which he accidentally jammed in a door last week, began bothering him.
''It's frustrating, but it could have happened at a worse time.'' said Beckett, who may visit a doctor and take a couple days off. ''I just don't want to fall too far behind.''
Beckett said the accident happened about 10 days ago at the Dodgers' spring-training complex.
''Somebody was opening the door,'' he said. ''You know how you have a sign that says `in' and `out'?
''Somebody came `out' of the `in.'''
Because of the thumb problem, Beckett wasn't able to use his curveball.
But Dodgers manager Don Mattingly noted, ''His changeup was good. Overall, it was a pretty good outing for him.''
Luis Valbuena hit a two-run homer for the Cubs. Drew Butera hit a solo homer for the Dodgers.
The game drew an overflow crowd of 15,191, another Cactus League attendance record at Cubs' Park.
STARTING TIME
Cubs: prospect Kyle Hendricks blanked the Dodgers for three innings. Hendricks allowed just an infield single by Dee Gordon, while walking one and striking out four.
Hendricks, expected to start the season in Triple-A, has a 3.38 ERA this spring.
SAMARDZIJA TO START OPENING DAY
Jeff Samardzija will start opening day for the Chicago Cubs on March 31 at Pittsburgh, manager Rick Renteria announced Friday.
Travis Wood will pitch the second game on April 2 while Edwin Jackson will pitch third.
Samardzija started opening day last year.
''Jeff has done it before,'' Renteria said. ''He put in a very strong year (in 2013), as Woodie did. The decision was quite easy for all of us.''
The fourth and fifth starters have yet to be determined, Renteria said.
PUIG STRUGGLES
Dodgers right fielder Yasiel Puig went 0 for 4 to lower his spring average to .152. He also made a throwing error, his second error of the spring.
''He's just got to be patient, get good pitches to hit,'' Mattingly said. ''Yasiel is a confident kid. This is a totally different spring for him. He kind of established himself (last year).
''At this point, I'm not concerned with Yasiel,'' Mattingly said. ''He continues to work. As long as that's happening, I'm not going to worry about Yasiel.''
TURNER TURNING HEADS?
Justin Turner looked sharp defensively at third base for the Dodgers. Though he went 0 for 3, he is hitting a solid .296 in a bid to land a spot as a reserve.
''Defensively, we're really comfortable'' with Turner, Mattingly said. ''He's had a good spring with the bat.
''That's kind of what you're looking for from that guy off the bench. You want to trust him on defense,'' Mattingly said, ''a guy who will give you good at bats and not give you really any trouble, a guy who's going to be a good teammate.''
TRAINER'S ROOM
Cubs: Shortstop Starlin Castro, struggling with a hamstring injury, has said he is running at about 40 percent of his capacity. The Cubs hope he is back in a week or so, but Renteria said, ''I don't have a set date in my head'' for his return.
''He's progressing well. I think for any of us our biggest concern is to make sure he's ready for the season,'' Renteria said.
If Castro is running short on at-bats as camp winds down, ''We can send him to the minor league side, and he can lead off every inning,'' Renteria said.
---
---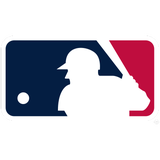 Get more from Major League Baseball
Follow your favorites to get information about games, news and more
---