Jose Altuve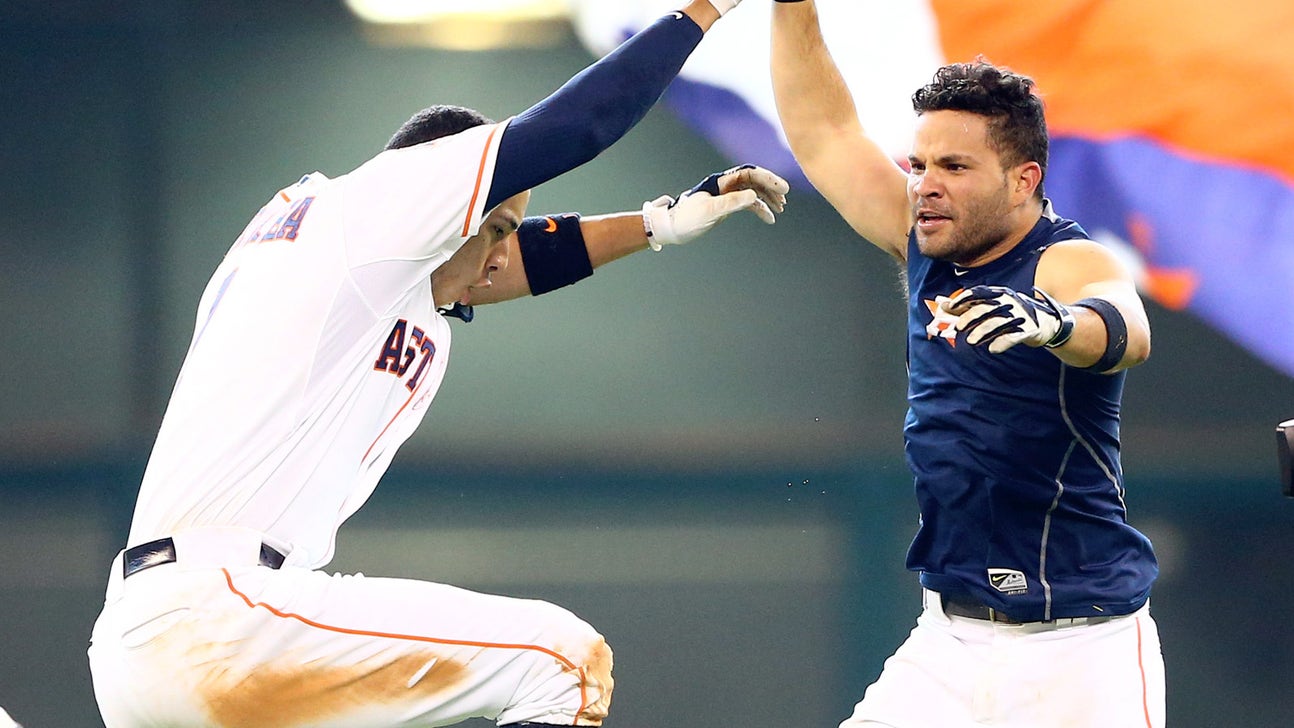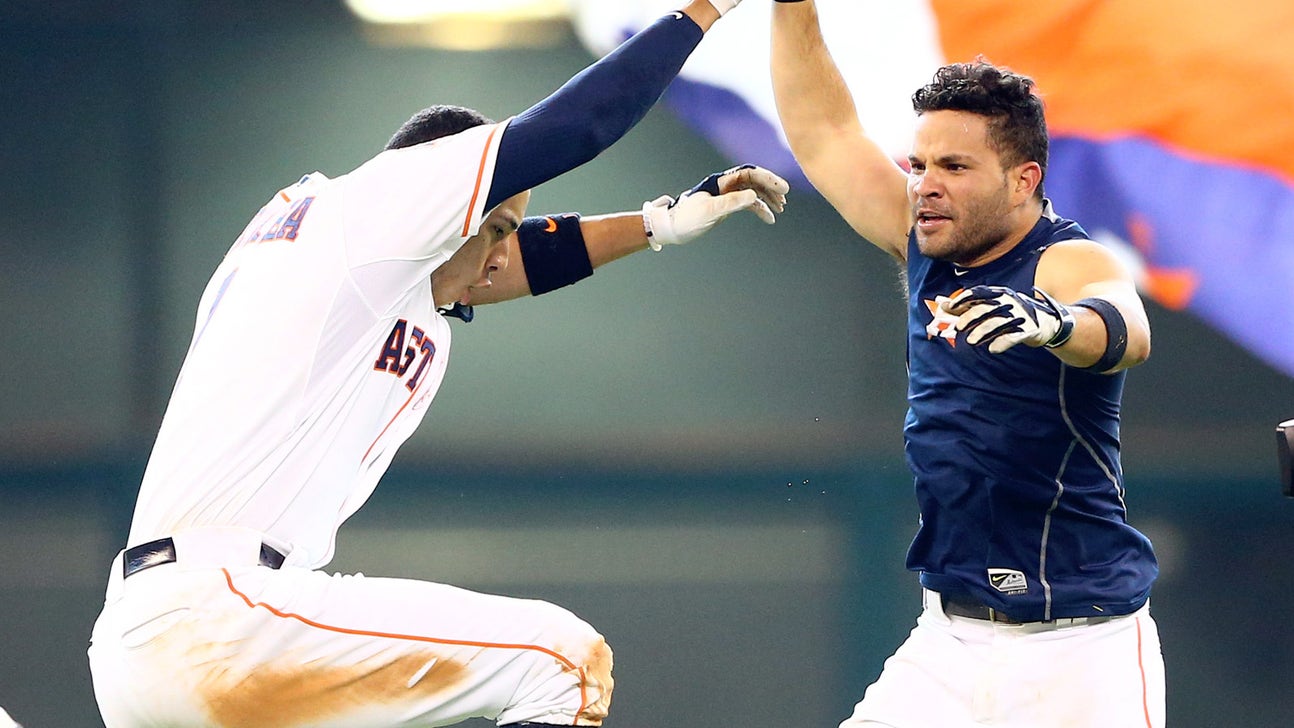 Jose Altuve
Astros' Hinch to Correa: No more celebratory tackles, please
Published
Aug. 18, 2015 11:49 a.m. ET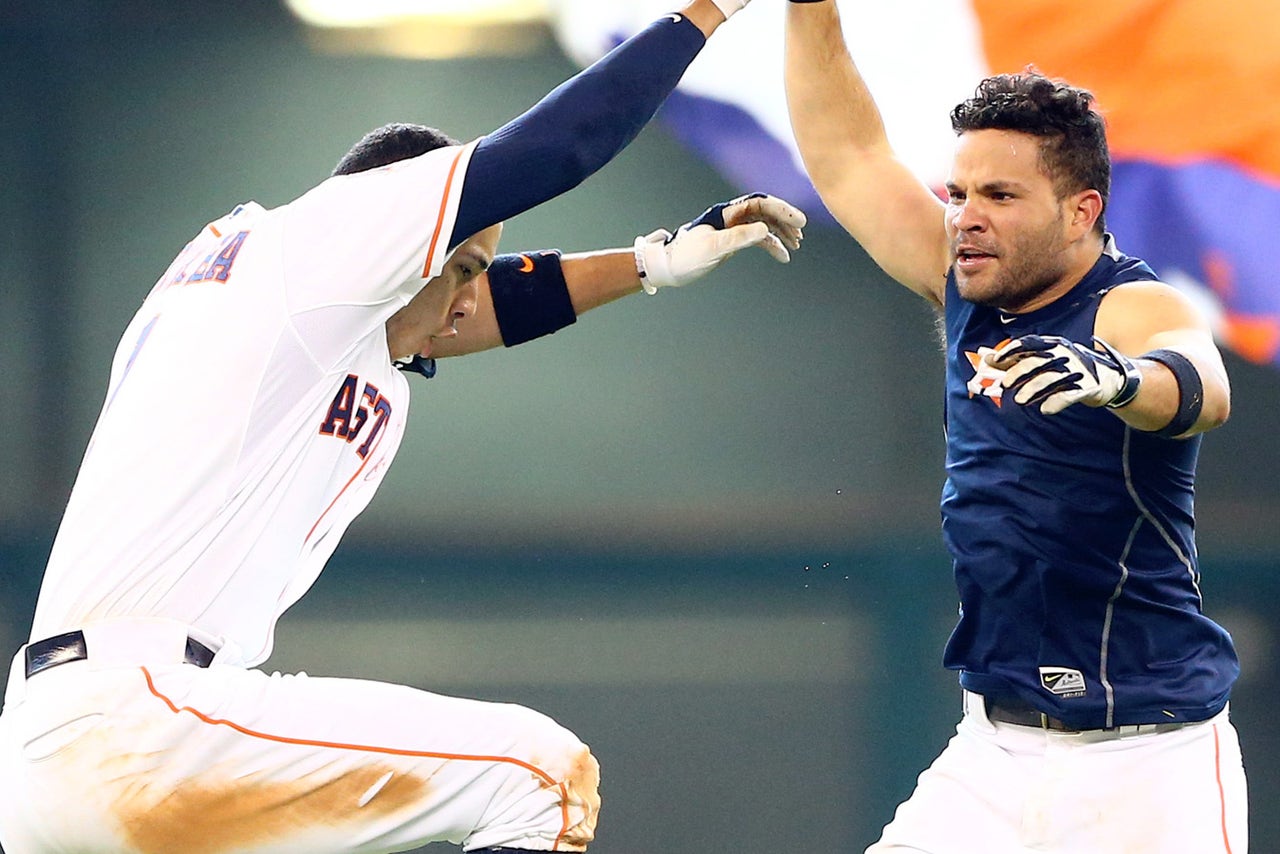 On Sunday, the Houston Astros won in walk-off fashion thanks to Jose Altuve's two-out single to center field. 
After the game, Altuve was caught up in a celebratory scrum around second base, with young shortstop Carlos Correa enveloping Altuve in an excited tackle.
While the scene made for an amusing highlight video, Astros manager A.J. Hinch wasn't particularly pleased with violent tackles of his star player (and other star player, rookie phenom Correa). 
As Jose de Jesus Ortiz of the Houston Chronicle reports, Hinch informed Correa that he will no longer be engaging in such postgame antics. Said Hinch, simply: "You're about to give me a heart attack to see those two rolling around on the field. It was pretty good form, but we have to find a different way."
Said Correa to Ortiz regarding the tackle and the take he gave to Hinch: "I just said that I knew what I was doing. It was not my first time tackling somebody. I knew what I was doing. It was just a fun time. Altuve and I, we play around all the time in the clubhouse. The other day we were doing a little bit of wrestling. We were just messing around. We're good friends."
As quoted by Ortiz, Hinch hammered his point home by asking Correa the following: "I did ask him if he wants me to tackle him that way. Then I thought I probably shouldn't do that either because I don't want him to get hurt or me."
Of course, it only takes one time for a player to tear a knee ligament during a postgame celebration (as has happened in the past to some players, unfortunately)...so Hinch is correct in urging his talented (and probably irreplaceable) young players to stay safe. 
Why, as Hinch conveyed to Ortiz, can't the players adopt a more low-key method of expressing their excitement? Said Hinch, "I love the win. Love the walk-off. The rolling around, it's got to be replaced. What happened to the high-five? We all laughed it off since nobody got hurt."
It's all fun and games until somebody gets hurt, after all. 
---
---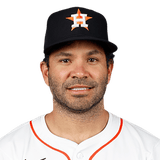 Get more from Jose Altuve
Follow your favorites to get information about games, news and more
---